Christopher Miranda/ Hauterfly
Lifestyle
A Letter To My Blanket: A Tale Of Comfort, Warmth And True Love
By
|
My Dear Blanket,
There is not one day that goes by that I don't think of the time I will finally get home and entangle myself in you. I don't care how dirty that sounds, you have to know there is nothing I appreciate more than I appreciate you. We have been together for so long; I can barely remember a time that you weren't in my life. What we share is a relationship beyond everything and it is probably the purest form of love I will ever feel.
You have seen me through thick and thin, held me as I cried myself to sleep, given the best cuddles, comforted me when I was sick, kept me warm when the stupid AC does not cooperate and seen me pass out after being sloshed out of my mind. You don't judge, you just accept me unconditionally. If guys were more like you, my life would've been so much simpler, don't you think? Okay now love, don't be upset. You know I could never replace you. Not that I would even try.
The day I brought you home, I was yet in school and dad had given your predecessor to our watchman. I was so upset over losing that blanket that I never thought I would find that same connection ever again. But then you entered, and I forgot all about that because you made me feel so comfortable. That was almost ten years ago, and even though you have aged you still give me the same feeling of comfort. I don't care that you in tatters and fraying from the corners, you will always hold a special place in my heart.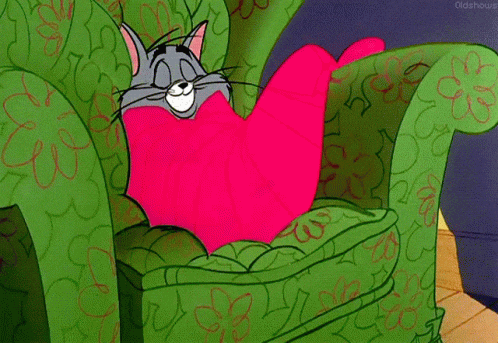 There are times I am sitting at work, daydreaming (that is my job) about how soft you feel and how your smell always has a soothing effect on me (I don't how you do it though). There is no feeling in the world better than just getting into bed and melting into you. If I could ever go back and talk to my younger self, one of the things I will tell her is to appreciate you more. Do you remember how I fought you just so I could stay awake past my bedtime? How stupid I was.
As I write this letter to you, I am realising that what you and I share, is true love. This is what Nicholas Sparks has been talking about all along. I can't wait to see you tonight *wink wink*.
Yours affectionately,
Your favourite person.
Hauterfly Love Letters is a Hauterfly initiative for the month of February where we will be expressing our love for all things that we love, owe an apology to or simply want to acknowledge. Watch this space for letters we write to everything from our lipstick to our pedicurist and everyone and everything in between. 
A Letter To The Money I Wasted On My Gym Membership I Didn't Use: A Tale Of Love, Loss And Regret
GET HAUTERFLY IN YOUR INBOX!