7 Reasons We Love Birthday Girl Mindy Kaling. She's A Great Role Model, She's Real And Her Instagram Is A Hoot
Can I just say that I LOVE Mindy Kaling? I've always enjoyed her characters on screen and her personality off screen. From playing Kelly Kapoor in The Office and Dr. Mindy Lahiri in The Mindy Project and writing and producing shows like Netflix's Never Have I Ever to her social media game and the causes that she supports, Kaling has done a lot to be called an inspiration for women everywhere. Since today, June 24th, is Mindy Kaling's birthday, I thought it would be the perfect time to talk about how the 41-year-old actor, writer, producer and author is such a great role model for women.
For me personally, her character, Dr. Mindy Lahiri, once inspired me to carpe diem in my love life at a time when I wasn't too confident about it. But there are several more reasons why you'd want Mindy Kaling as your BFF and role model. Let's talk about them, shall we?
1. Mindy Kaling: A wearer of many hats. Fashionable ones, I might add!
Most people will know Kaling for her acting stint on NBC's hit sitcom, The Office, in which she played Kelly Kapoor, a customer service representative at the Scranton office of Dunder Mifflin. But only devoted fans are aware that she was also a writer on the show! Kaling was just 24 when she was hired as a writer on The Office, being the only woman and person of colour in the sitcom's writers' room.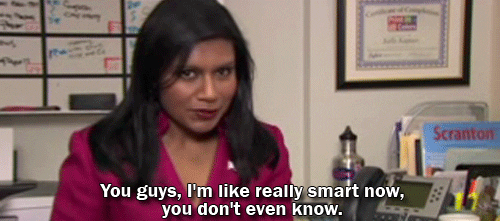 Post The Office, Kaling went on to produce her own show, The Mindy Project, in which she was the lead (duh) and one of the first women of colour to create, write and star in a primetime sitcom. Since then, Mindy Kaling has also created another sitcom called Champions, a mini-series called Four Weddings And A Funeral, and Never Have I Ever. How cool is that?
Apart from acting in movies like No Strings Attached, A Wrinkle In Time, Inside Out, Wreck-It Ralph and Late Night, Kaling has also authored two memoirs— Is Everyone Hanging Out Without Me? (And Other Concerns) in 2011 and Why Not Me? in 2015—both of which are New York Times bestsellers.
Kaling is also collaborating with Dan Goor on writing the highly anticipated third instalment of Reese Witherspoon's Legally Blonde. Oh and if this doesn't excite you, Kaling is working again with Goor and Priyanka Chopra on a film that Deadline reports could be a 'Crazy Rich Asians meets My Big Fat Greek Wedding' entertainer!
All this while keeping up with her charity efforts and her style game impeccably on point. Girl, who are ya?
2. Her characters are always so relatable!
I watched The Office when I was much younger, and Kelly Kapoor's rants about boys, celebrity gossip, and her on-off unhealthy relationship with her coworker Ryan (B.J. Novak) were all things that I could relate with on some level.
When I watched her as Dr. Mindy Lahiri in The Mindy Project, a strong, confident albeit romantically frustrated OB/GYN living in New York, she once again was playing a character who's predicaments could've easily mirrored my own. The character's joie de vivre, gumption, body positivity and ambition made for entertaining television and little inspirations like the one I mentioned above. I loved that Mindy Lahiri dressed boldly, wore bright lipstick, dressed to the nines in a job where people often go for subtle, and never gave two thoughts about being perceived as unworthy or lesser because she was a woman of colour.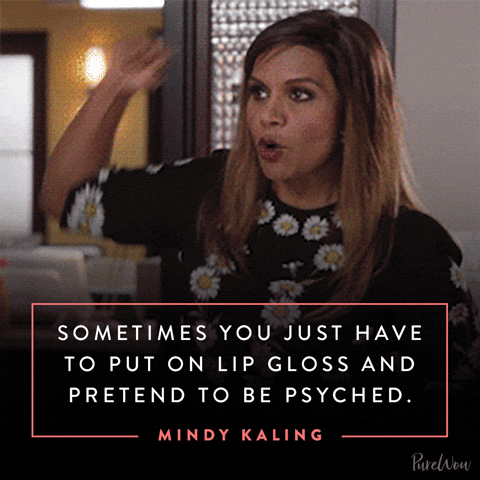 She was proof that sometimes, pop culture can impart lessons in wokeness and it can be more convincing than real people imparting the same.
In her most recent outing in the acclaimed movie Late Night, starring Emma Thompson, Kaling plays Molly Patel, an Indian American woman who gets a chance to write for a famous talk show host because she'd bring some diversity to the writers' room. Through her talent and honesty, she manages to become indispensable. 
Whether Mindy Kaling is acting or writing characters, I've always found them to be really funny and relatable. I cannot wait to see her on screen again!
 3. Mindy Kaling is a single mom, and often talks real about it
In December 2017, Mindy Kaling gave birth to her daughter, Katherine Swati Kaling, whose middle name is in honour of Mindy's mother, who died of pancreatic cancer in 2012. Kaling's pregnancy was under much spotlight because she never revealed who the father was. Even now, the rumour mills love churning out theories about how her The Office co-star, co-writer and long-time friend B.J. Novak is probably the father of her child. But Kaling has remained mum about it. Meanwhile, she named Novak her daughter's godfather.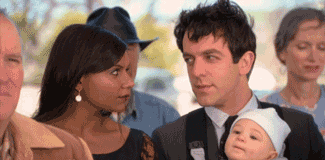 While Kaling has consciously avoided the spotlight for her daughter, when she talks about motherhood and being a single mother, she gets real. In an interview with Us Weekly, Kaling spoke about her privilege.
"I'm in a privileged position because I have help, you know, and I know that's not the case for all American women. I'm a single mom, but I have the means to have help."
In 2018, Kaling was invited to give the commencement speech to the graduating class at her alma mater, Dartmouth, and her story about when she realised she would be a single mother is all kinds of inspiring.
"After my daughter was born in December, I remember bringing her home and being in my house with her for the first time and thinking, 'Huh. According to movies and TV, this is traditionally the time when my mother and spouse are supposed to be here, sharing this experience with me.' And I looked around, and I had neither. And for a moment, it was kind of scary. Like, 'Can I do this by myself?'
But then, that feeling went away, because the reality is, I'm not doing it by myself. I'm surrounded by family and friends who love and support me. And the joy I feel from being with my daughter Katherine eclipses anything from any crazy checklist.
So I just want to tell you guys, don't be scared if you don't do things in the right order, or if you don't do some things at all. I didn't think I'd have a child before I got married, but hey, it turned out that way, and I wouldn't change a thing. I didn't think I'd have dessert before breakfast today, but hey, it turned out that way and I wouldn't change a thing."
You can watch Mindy Kaling's Dartmouth 2018 commencement address here:
4. She stands up against discrimination, whether it is against her or anyone else
Back when Kaling was writing for The Office, the show was nominated for Outstanding Comedy Series at the Emmys. However, the Television Academy allegedly told Kaling that they were going to cut her from the list of writer-producers of the show because there were too many names on it already. Kaling opened up about this only recently, talking about how she had to prove her hard work, and was made to "fill out a whole form and write an essay about all my contributions as a writer and a producer. I had to get letters from all the other male, white producers saying that I had contributed, when my actual record stood for itself." 
Eventually, Kaling was included in the list, but clearly this moment is still a thorn in her side. When the Television Academy denied this is how it happened, Kaling tweeted her clarification.
I've never wanted to bring up that incident because The Office was one of the greatest creative experiences of my life, and who would want to have an adversarial relationship with the Academy, who has the ongoing power to enhance our careers with awards? (1)

— Mindy Kaling (@mindykaling) October 9, 2019
(2) But I worked so hard and it was humiliating. I had written so many episodes, put in so much time in the editing room, just to have the Academy discard it because they couldn't fathom I was capable of doing it all. Thankfully I was rescued by my friends, the other producers.

— Mindy Kaling (@mindykaling) October 9, 2019
(3) The point is, we shouldn't have be bailed out because of the kindness our more powerful white male colleagues. Not mentioning it seemed like glossing over my story. This was like ten years ago. Maybe it wouldn't happen now. But it happened to me.

— Mindy Kaling (@mindykaling) October 9, 2019
Mindy Kaling has been voicing her support on social media for the Black Lives Matter protests, LGBTQ+ pride and the situation in Yemen.
Kaling also advocates the kind of  beauty that is not limited to any specific standards like the shape of your body, size, or your skin complexion.
5. Her Quarantine OOTD is goals!
Most of us are finding it super hard to change out of our PJs, but here is Mindy Kaling, flaunting some amazing outfits.
What's even more astonishing is the effort she has put into some of them. For starters, when the Met Gala was cancelled, she recreated this crazy Jared Leto Met Gala look, at home!
And look at her, draped in the rainbow flag, in all her pride glory!
Once again, Kaling has inspired me to go put on at least a non-hole-y pair of pajamas and, like, brush my hair.
6. Her Quarantine content is even more goals because she's using her own characters as memes!
When it comes to Quarantine content. Kaling is Queen. Most of the memes and captions she's been posting on Instagram are so relatable and on point, I can't even!
But my favourites are the ones that feature her own characters like Kelly Kapoor and Mindy Lahiri.
I don't know if she's been making these herself or finding them off the Internet, but I love any celeb who shares memes with their own faces on it. Now that's a sense of humour I can appreciate!
7. She's trying to change the way South Asians are represented on screen
From Apu in The Simpsons to Raj on The Big Bang Theory and the Patil twins in Harry Potter, we've seen enough of flawed Indian representation in movies and television to want an overhaul of this image. And Mindy Kaling, through her characters and writing, seems to be trying to do just that.
Never Have I Ever, the Netflix teen comedy Kaling has created and produced, revolves around an Indian American teenager's life, and it has been widely acclaimed for revolutionising South Asia portrayal. In fact, its young lead, Maitreyi Ramakrishnan, has been deemed a possible nomination for Best Actress at the Emmys this year. I won't say the show is perfect but Kaling and co-creator Lang Fisher do come close to a more authentic portrayal of Indian Americans, without making it seem caricature-ish.
Me, I cannot wait for Season 2, to see what more Kaling cooks up!
Here's wishing the lovely Mindy Kaling a very happy birthday! Keep doing what you're doing and inspiring the lot of us!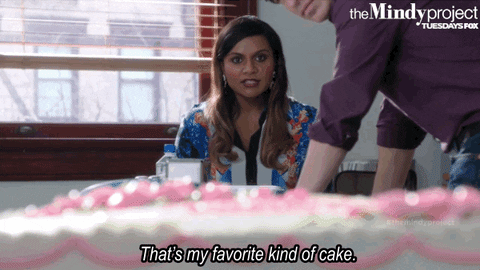 Jinal Bhatt
Sharp-tongued feminist. Proud nerd. Opinions with on-point pop-culture references about films, books, your toxic BF, the patriarchy, and the Oxford comma.
Know more