Shrey Sawant/Hauterfly
Lifestyle
6 Ways To Make Your Loved One Feel Special On Their Birthday If It Falls During Quarantine!
By
|
3 months into the year 2020, if there is one thing that all of us around the world can agree to without a shadow of a doubt, it is that this year hasn't been off to a great start. This courtesy the life threatening pandemic virus that decided to sneak up on us this year and bullied us into our houses. While it is bad for almost everyone out there, the ones who are battling with this deadly virus and the ones who are trying to steer clear of it, it is a tad bit worse for the ones who also happen to have their special day falling in this time of a global lockdown.
You see, as the entire nation has been instructed to self-isolate themselves in the safety of their homes, for the ones who were born in these months of March and April, that translates into not just being under quarantine, but being under quarantine even on their birthday. A day that even the introverts celebrate by being out in the open.
And as someone whose birthday is also approaching in this ill-fated time period, I can relate to the feeling of missing out on all that could be. And as much as I would like to cancel my birthday altogether, stay 23 and only turn 24 next year, I know that I can't. But what you on the other hand can do for your loved one, as they approach their quarantined birthday, is make their day special by a few minimalistic yet lovely gestures. With a hope that this article finds a way to my family and friends quarantined with me during my birthday, here are 6 ways you can make their day special for them even in a lock down situation –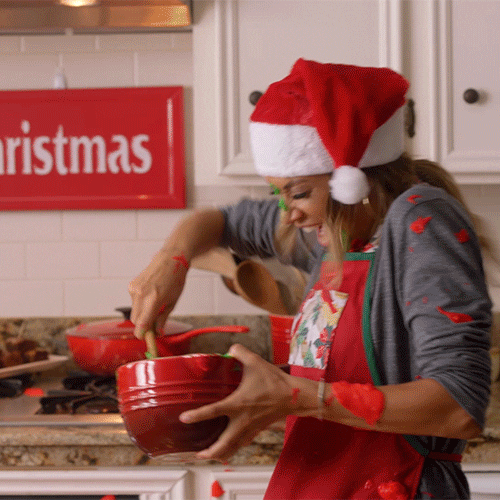 Bake Together
The best and to an extent, the only way to make the most of your loved one's birthday this year, while preserving a few elements of normalcy is by trying to a bake a cake for them. Or better yet, bake it with them! Unlike the tedious and tricky cooking that is involved in making other things, baking a cake is far more simple and fun. Gather up all the ingredients, invite your birthday boy/girl to join you in the kitchen and together, try to create a special birthday treat for them. Not only is baking together considered therapeutic, but you can also lift their spirits immediately with a handmade cake coming their way! Virtual House Party
With applications like House Party and Zoom becoming the new way to stay socially relevant and interact with your homies, try to extract good use of it by organising a surprise virtual house party with your loved one's friends. Roll out invites with set date, time and a BYOB policy, and tune in with your partner and his/her friends on a group video call for that birthday clink! You can consider playing virtual drinking games and even set a rule for dressing up!
Make That Grand Gesture
Keeping in mind that you're going to be social distancing, but also that your bae probably needs to be made feel special in this otherwise dull and locked up situation, you can use your creative juices and go for something a little out of the box. Inspired by a couple in the US, try to pass along a message to every family living in your building, with a date and time fixed, to come up to their balconies to sing Happy Birthday for your special person. Trust us, the gesture of going through the trouble and having a birthday choir all for themselves is definitely going to make them very happy!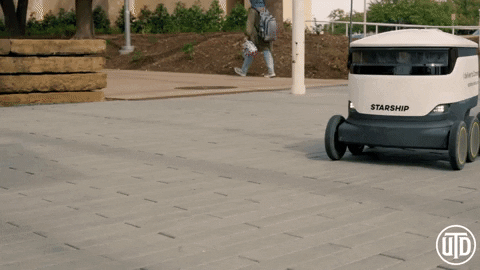 Doorstep Delivery
As we have been ordered to stay locked in our houses until the virus crisis has been taken care of, suddenly the meaning of romance has been tweaked. With not having much to do in this quarantine, especially if you're one of the people who hasn't been quarantined with Bae, the task of making their day feel special comes more of a challenge to you than others. Which is why, even having the basic essentials delivered, probably as a care package to their doorstep, could also come across as a romantic gesture in times of Corona!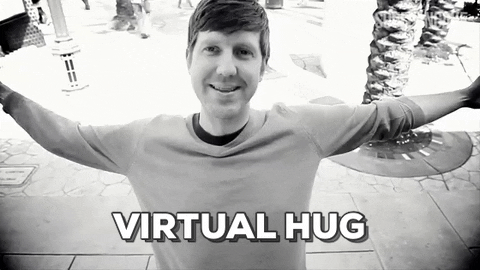 Virtual Birthday Messages
Probably the best time to go a little old school in celebrating your loved one's special day and indulging in some good old movie making. Ask your loved one's friends and family to send across personalised birthday wishes, in forms of fun video messages that you can collate and make into a fabulous birthday movie. Play it for them at the clock strikes 12 and remind them that no matter the distance, people still care, remember and wish well for them on their special day!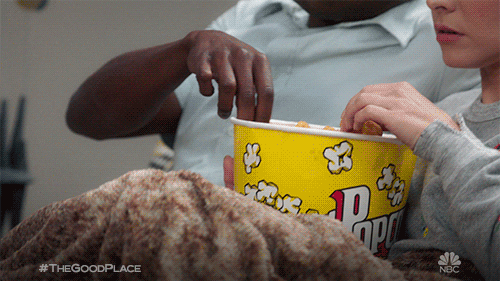 Birthday Marathon
Pick out a list of your loved one's favorite movies and call for a birthday movie-marathon night and sit in for a night long of movies, junk food and cuddles. And in case, you are stranded from your away from your partner on their special day, you can always make most of the Netflix Party extension launched by Google chrome, to stream movies together, making you feel like you're right there with them! And you can always make up for the distance later when this is over.
GET HAUTERFLY IN YOUR INBOX!