The Cool Uniform: These 15 Slogan T-shirts Will Let You Speak Your Mind With Style
Updated June 27, 2022
The previous few years at home have found fashion favourites in comfort-seeking silhouettes. Keeping haute couture at bay, slogan t-shirts are heroes of the fashion trend today. From bold prints, and quirky quotes to colours that ease the eye, the slogan t-shirts, marinated with cheerful prints, remain favourites through seasons.  For every time a lingering thought made its way through your closet, it was then the slogan t-shirts became a hit in almost every closet. Reigning since the 1960s, these thought-provoking shirts were both protest and fashion runway favourites. And all thanks to Vivienne Westwood for allowing the trend to breathe another few fortunate years through, political-esqué slogans, slogan tees have come a really long way.
From speaking your mind to stating your mood, these t-shirts are little billboards, displaying your personality. Be it the battle of gender equality, making its way through Dior's Spring/Summer 2017 collection saying "We Should All Be Feminists," or the infamous slogan– "Smash The Patriarchy" worn by actress Rhea Chakraborty during her controversial NCB visits, these fun-loving yet impressive pieces have made it to both news headlines and closets. Offering a slice of comfort too, slogan t-shirts are synonymous to ease for everyone who feels too lazy to dress up. Hence, being your BFF in style, we have curated a list of some monsoon-ready slogan t-shirts for you to slide in.
Mona Lisa, Is That You?
A must-have white number is a classic addition in wardrobes. This Mona Lisa graphic, t-shirt is perfect to flaunt in front of your crush. Shop Here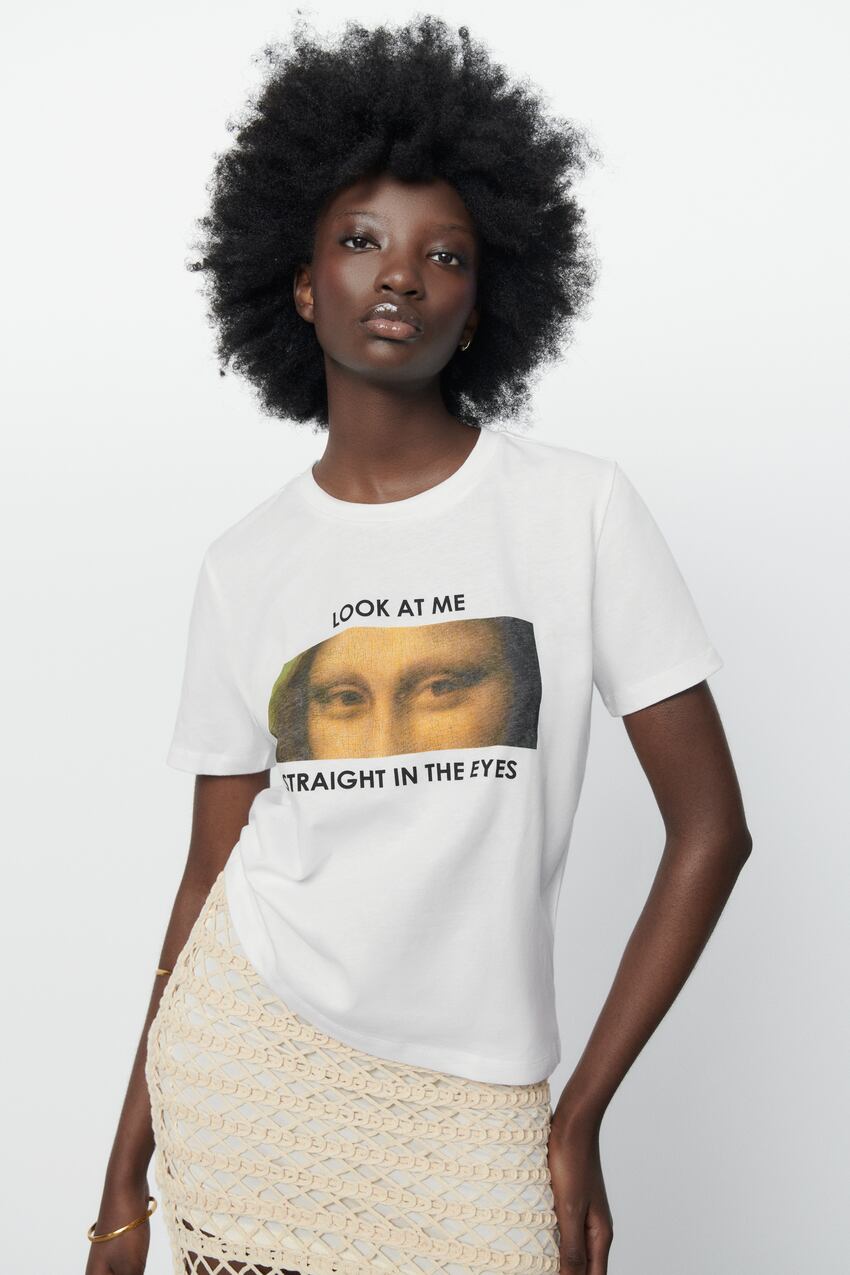 Choose Love
Celebrate the Pride month this year and choose love. Available in various designs, the Pride month special edition by Bewakoof.com is our favourite. Shop Here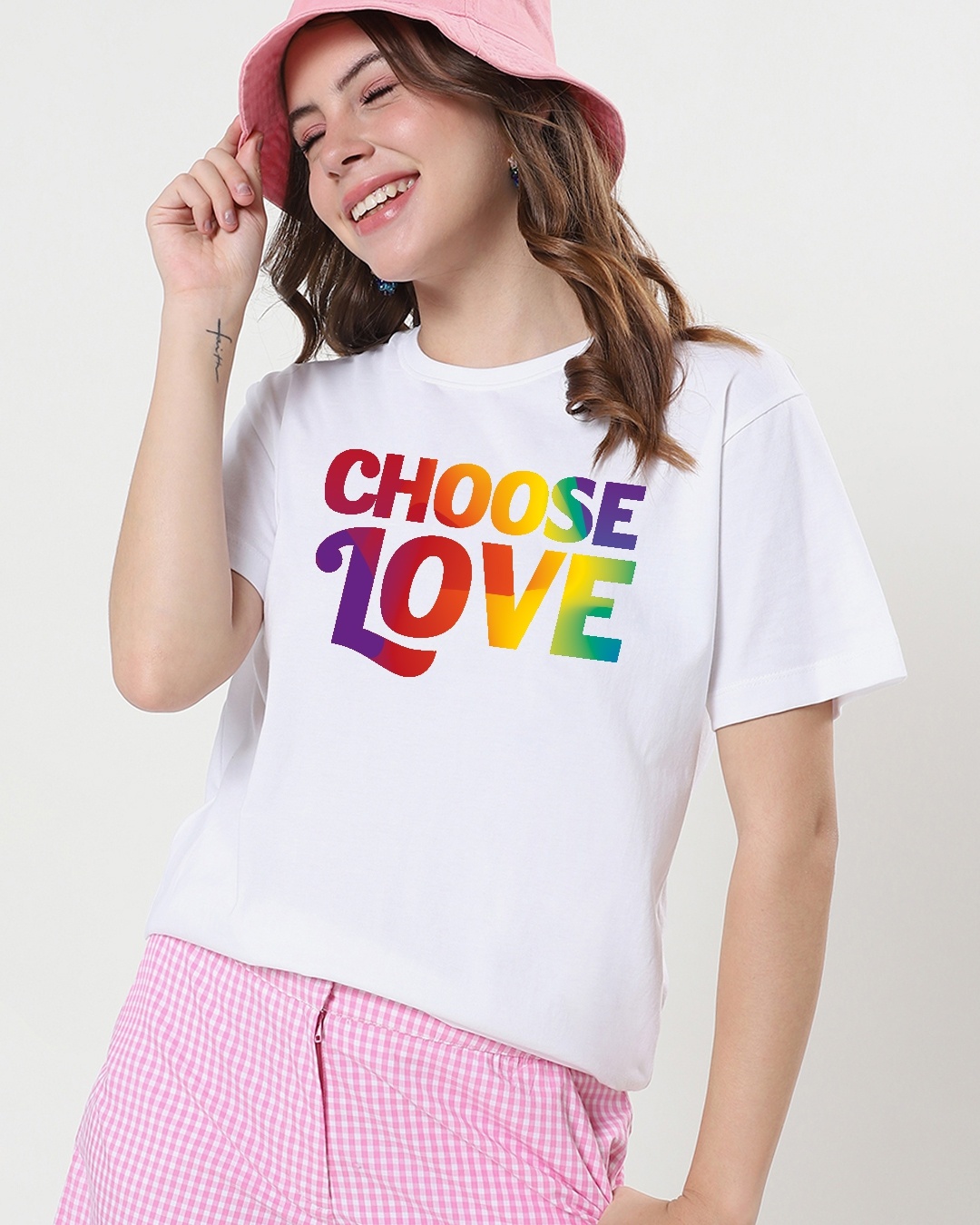 Take It Easy
For days you feel overwhelmed, it's then you need to take a chill pill, as suggested by this grey t-shirt. This is a perfect pick for pastel and minimal design lovers. Shop Here 
Be The Main Character
A fresh hue to add in your closet, this Main Character over-sized t-shirt from Bonkers Corner can be your perfect pick. Plus, you can easily experiment a variety of colour-blocking pairings with this piece. Shop Here 
Put Your Favs On Display
If just like me, you're still putting up with your super-old FRIENDS t-shirt, then it is time to switch to your current favourites and opt for this Money Heist: Bella Ciao t-shirt from The Souled Store. Shop Here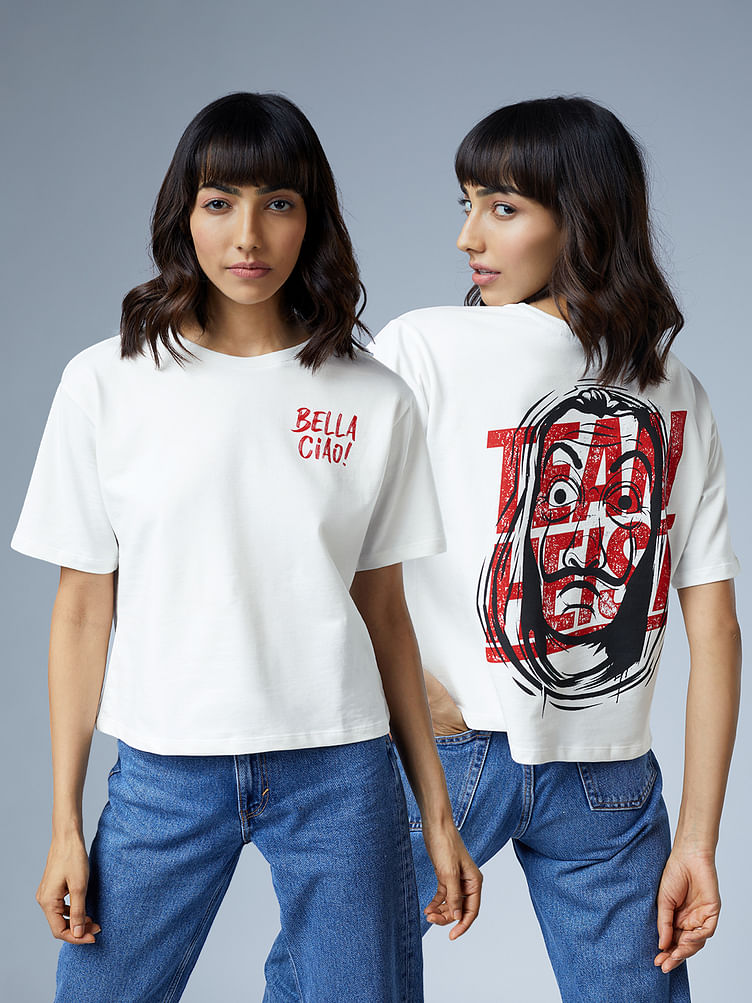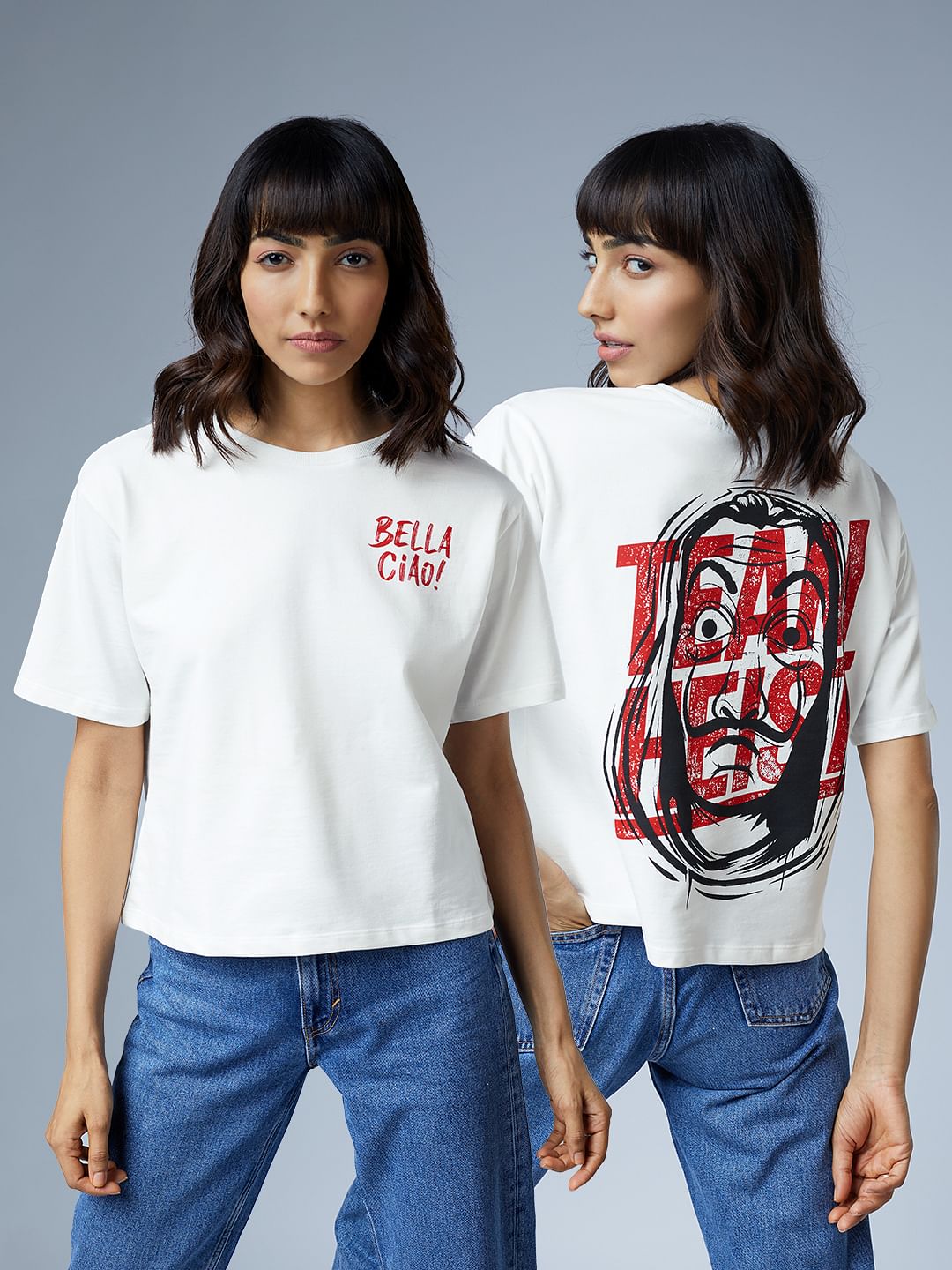 Barbie Girl
For all the Barbie lovers, this classic Barbie doll pink from FashionNova, is perfect to add a touch of Malibu summer in your closet. The label also has many other print options like the self-love tee, so take your pick. Shop Here 
Self-Help
This lemon, Don't Overthink It, cotton T-shirt from Red Tape will help you stop your wandering mind right there. I desperately need this one. Shop Here 
Cute, Isn't It?
For the cute and crazy in you, this black t-shirt from Alaya by Stage 3 is the perfect pick. Shop Here 
Highlighter Hues
To jump on the trend of the month, make this highlighter green slogan tee from M&S your next pick. Shop Here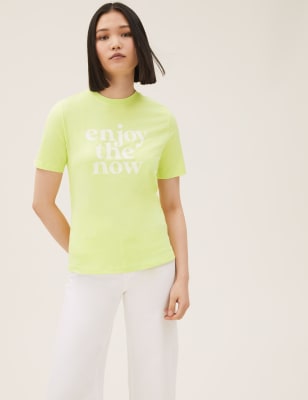 Star Signs
If you're big on zodiacs, then this white t-shirt from H&M can be your next pick. You can find your sun sign tee, in a variety of shades here. 
A Playful Green
Candy colours are the season's favourite shades, and this slogan t-shirt from Only, comes dipped in a refreshing green colour. Shop Here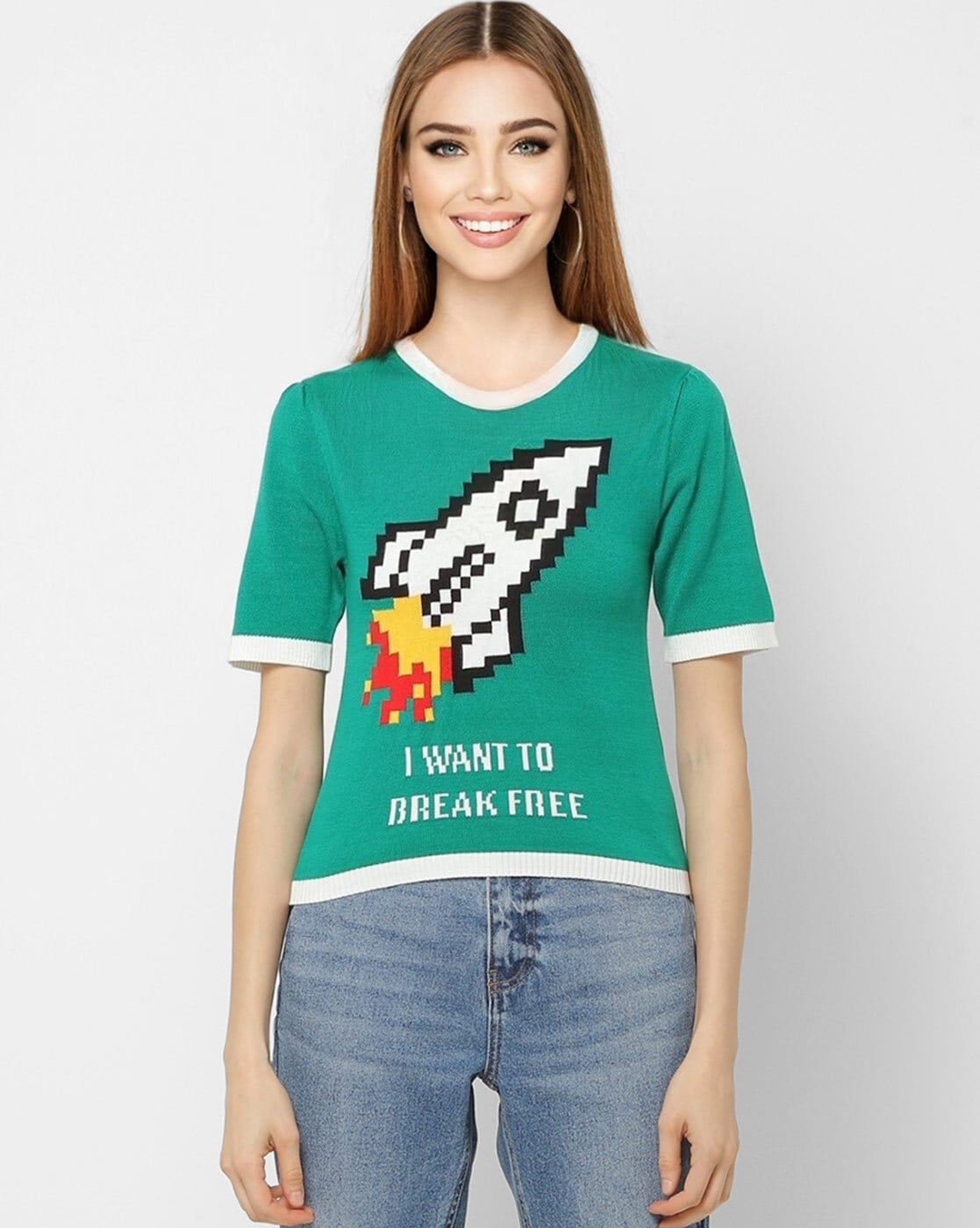 Cropped And Cute
For a Y2K inspired spin, this cropped blue tee from Westside is another winning number. Shop Here 
Colour Affair
This baseball, two-toned, cotton cropped t-shirt from H&M is a comfortable piece for everyday wear. Shop Here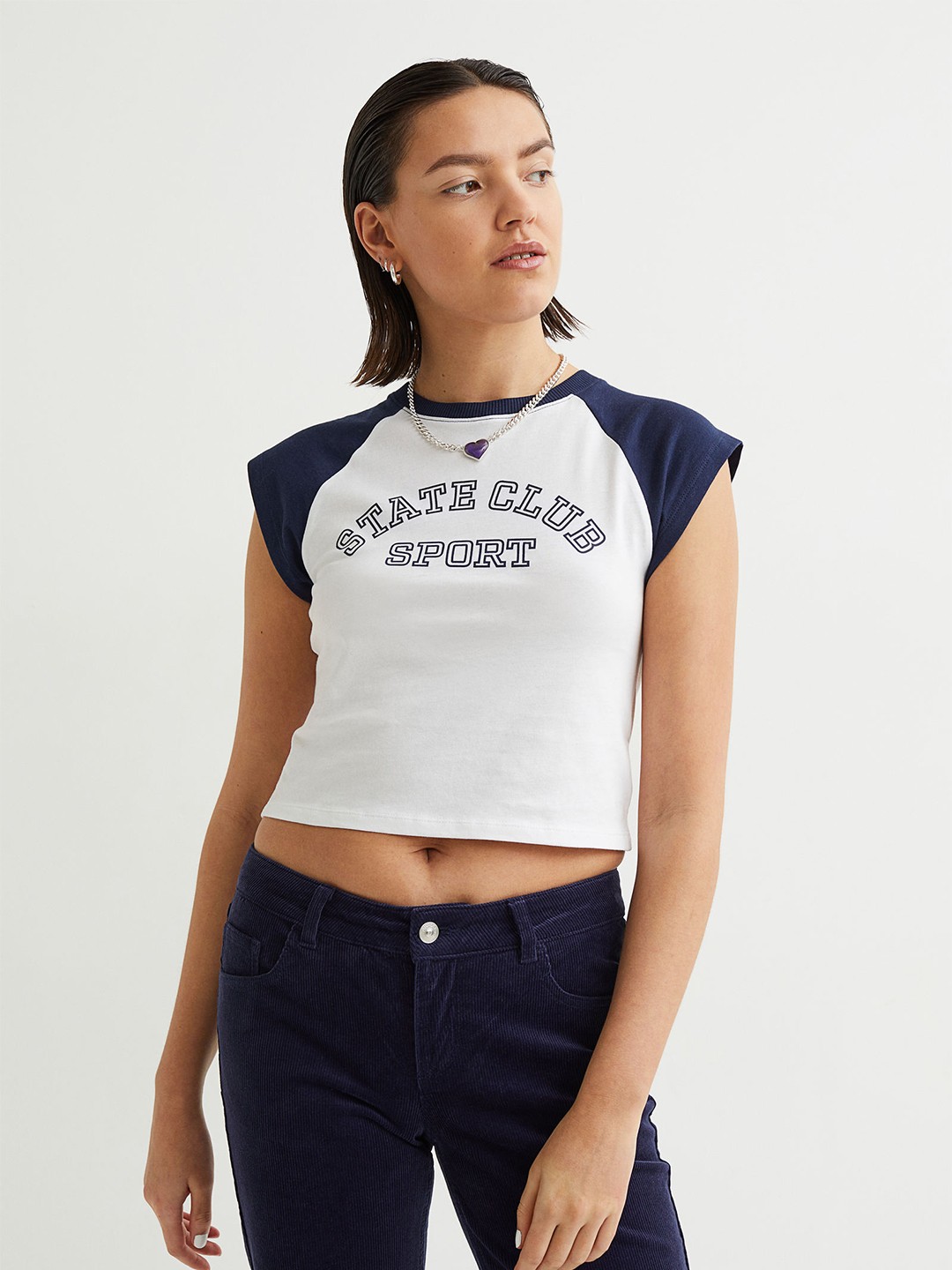 Ariana Fans, Assemble!
For all the Ariana Grande fans, this Thank You, Next crop t-shirt from Requiem is perfect for the hot weather. You can also choose from a variety of prints and slogans available here. 
Some Positivity
For those who lean towards more colours in their closet, this See Good In All Things, t-shirt from Urbanic will suit your style. Shop Here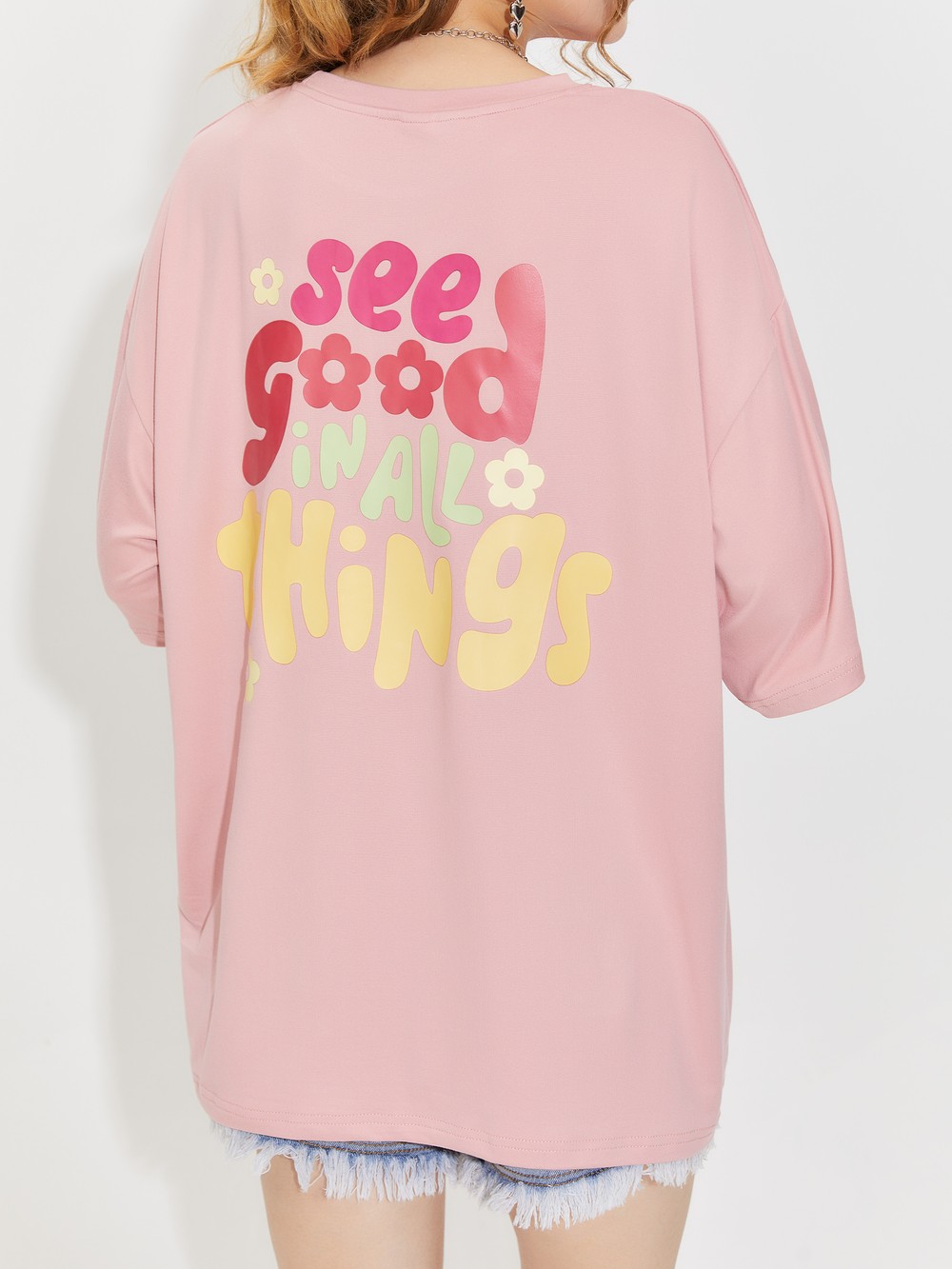 From Sneakers To Hand-Painted Heels, These Female-Led Indian Shoe Brands Will Fulfil Your Every Shoe Fantasy