Christopher Miranda/ Hauterfly
Fashion
Hina Khan Looked Pretty In Her Striped Saree But it Looks A Lot Like Deepika Padukone's Sabyasachi Saree. Oops!
By
|
The problem of original designer pieces being knocked off and sold as original pieces is very real and VERY complicated. It is literally impossible to stop labels from ripping off other artists' unique ideas. There is no governing body that deals with plagiarism in fashion. Which leads to countless styles, patterns and prints trickling down to tier-2 and tier-3 production cycles. Even the biggest names in fashion have been dragged for getting a bit "too inspired" from another, and it cannot be helped. The watchdogs of the fashion industry, like Diet Prada and Diet Sabya back home, can only call them out anonymously. These call-outs are rarely met with a comeback but when they are, it becomes a question of perception. I mean, how can you say that one particular floral print is anything like another? It's just flowers! Depending upon the timing and originality of a particular art, whether it's been knocked off or not can be somewhat speculated. But what if a familiar design, previously attributed to the signature style of a designer, pops up way later? Which is exactly what happened when we spotted Hina Khan during the 73rd Independence Day Parade in New York.
The reality star turned Bollywood actress wore a smart red and white striped saree from label Rajyalakshmi Heritage Banaras. She kept her look simple with minimal accessorising and makeup.
While Hina looks very beautiful in her ethnic avatar, her saree felt very familiar. It was the same feeling we have when we see a face in the crowd and try to remember where we know them from. After staring at it for a good five minutes, a shape of a leggy beauty in a similar saree started to form in our head. And funnily enough, it was that of Deepika Padukone in a red and white striped saree from Sabyasachi.
The actress wore the candy-striped saree way back in February 2019 and looked like a gorgeous candy cane Now, we know that nobody has a monopoly on stripes or a saree. There are quite a few labels that have done the look as a way to pay homage to the classic trend in our own desi way. They all have been original and unique in their own way. But had not the colourful stripes been such a signature look for Sabyasachi, we would not have raised a brow at Hina's. Sabya features the colourful stripes in a number of his collections. A different version of the striped saree was part of their Winter 2019 collection as well:
Apart from the golden border, which looks so out of place, Hina's saree looks like a loose retelling of the Sabya saree. As we said earlier, it is impossible to stop such blatant rip off in the fashion industry. But it is possible f0r the industry, of which celebrities are a big part of, to properly research the outfits they choose to associate with. If the influencers of the industry decide to do stay vigilant in their fashion choices, we won't have knock offs making an appearance to over 5m people, the number of followers Hina has. Maybe just run pictures of outfits through a Google Reverse Image Search?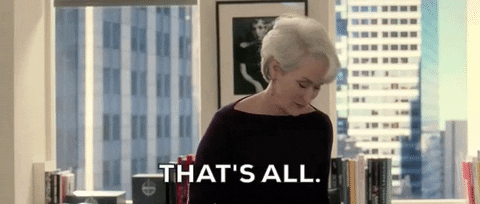 On the work front, the actress is set to be seen starring in Vikram Bhatt's next film, details for which are yet to be disclosed.
GET HAUTERFLY IN YOUR INBOX!