Mother's Day Gift Ideas For Every Kind Of Mother
Mother's Day is just around the corner and like every year it has managed to sneak up on us. No matter how hard we try, the idea of planning ahead and looking for a great present never dawns on us in time. This leads to rushed browsing on online stores and settling for whatever "gift set" these websites have curated. The result? Our mums end up with stuff they don't need and might never use!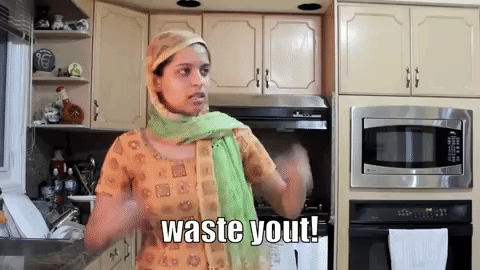 That is why this Mother's Day we decided to roll up our sleeves and buy a present at least a day before. Our compilation of awesome presents for moms is sure to cover every kind of mom out there. From the life of the party to outdoorsy mums, we have a great present for them all. Take your pick!
Not The Regular Mom But Cool Mom
For the fancy mums who like to host brunches featuring platters of wine and cheese, the La Réserve Royale Brut is a zesty drink that she can enjoy with her girl gang!
The Artsy One
Moms who love arts and crafts will fall head over heels for a bunch of handcrafted soaps that smell like a meadow.
The Perfume Aficionado
The new range of rose-scented products from Bath & Body Works is sure to replace any flowers we might otherwise get. Now available in all the stores, we are heading out there after work.
The Shutterbug
We are drooling over these cute polaroid cameras that will help our mums capture all the special moments in their life. Which is basically many pictures of us.
The Picky One
Powered with organic Rose Essential Oil, this soothing oil is specially created for sensitive skin. The best part is that they are available in our nearest salon! Indulge your mom with one of these and make her feel special.
The Retro Chic
A pair of retro hexagonal shades for the moms who love some disco era nostalgia!
The Tech Lover
Mothers who love to stock up on all the hot new tech products in the market, the Airpods are available to buy in all Apple stores. The perfect accompaniment on her morning walks!
The Bling Queen
Statement danglers for moms who love to go OTT, these are just plain beautiful. We love how versatile these are, great for western outfits and sarees!
The Economical One
Ever heard of replaceable heels? Well, we have and a romantic pair for your mom will be the only thing she needs to carry on a weekend trip. The heels come with changeable blocks that can be changed super easily.
The Forever Young
The anti-ageing serum from Biotique is perfect for dealing with fine lines and wrinkles in a gentle way. Be nice when you give this to your mom, you don't want to remind her she's ageing in a bad way.
The Millennial Mom
Have a mom who loves to share clothes? The new collection from Marks & Spencer is sure to afford us many options for a youthful yet classy Mother's Day present. They were just stocked in our nearest stores and we feel blessed!
The Classy Fashionista
An accessory of choice for moms who love minimal jewellery, this rose gold wrist watch from Timex is a winner!
The One On The Go
This brightening sunscreen is sure to fulfil all the heat protection needs our active moms might have! Soccer moms will love this!
The Trendsetter At Work
Fashionable mothers who like to make a statement at work with their style will love a smart wrap top made of rich fabrics.
The Accessory Enthusiast
There can never be too many pretty floral scarves in the summer and our mothers deserve one as well.
The Pampered One
A luxurious night skin serum will make any mother's tired skin pampered and super happy.
The Street Style Guru
The quintessential Mother's Day gift, we picked a solid handbag that will go with all of our moms' clothes and put in everything she needs in the blackhole that is her purse.
Know more