Chingsanghoih Guite/TheHauterfly
Dating
Did You Know There Is A Breakup Season? Most Couples Part Ways Around The Holidays So Be Careful
By
|
I love this time of the year. It's when the festivities begin – and the last two and a half months are lit AF. All over the world, it's usually December that has everyone in a party mood but we Indians like to really indulge. We have celebrations lined up from October itself – be it Navratri, Diwali or Christmas and New Year's. This is also us stepping standing at the edge of the wedding season. While it is such a wonderful time, did you know that it is also the breakup season?
Yes, I had that reaction too! What the hell is a breakup season even? British journalist David McCandless did research and found that most couples break up just before the holiday season. Apparently, 12th December is the most common date of breakup but it doesn't mean around it you're in the safe zone.
So if the breakup season is officially at the start of December, why am I talking about it now? There's a good reason for it. But first let's figure why couples are breaking left, right, and center during the holiday season.
Rori Sassoon, a matchmaker in New York City explains, "People who feel that their relationship has the expiration date—whether it's before the holidays or after—think, I'd rather just nip it in the bud and breakup."
Jacqueline Mendez, a life coach, and certified sex therapist, told OkCupid, "Many couples break up during the holidays because the cracks that already exist in the relationship are magnified. There is a huge push for love, glee, and happy feelings and when a couple does not have the bandwidth to support this, it breaks."
"Some couples break up because they do not want to enter into the new year in a relationship that has not met their needs. Other couples break up because they feel that the holidays are a special time of year and they no longer want to spend time in a dysfunctional relationship," says Dr. James Wadley, Lincoln University's Counseling and Human Services Program Chair.
Also known as the "turkey drop" the last two months of the year witness several couples parting ways. Since we live in India, the festivities begin around October and that is why I am speaking about it now. Also, this is the time when people are really reflecting on their lives.
If you notice, several of us have this renewed sense of vigour in the past couple of days. It is usually around this time you decide to go on a diet, take that gym membership (that you'll eventually waste), or really stir things both professionally and personally. Somehow around the holiday season, we are in a reflective mood and we think about what changes we really need to make.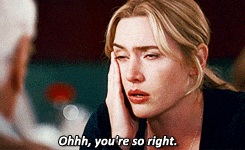 With very little of the year, we have this pressing need to make the most of it. And if you are in a relationship with unresolved issues, it's likely that around this time, you'll be tempted to clean your slate.
But fret not, it's still not too late to really start mending things. Start afresh, if you must, with the same person. Reflecting isn't so bad and if this breakup is really good for you, it's great because this time of the year will finally give you the courage to cut those strings. But if you think this can work, it's best if you both talk things out.
Work on enhancing the communication between you two. But when it's time, focus on having fun – like really enjoying yourselves. Plan dates, take a staycation, or do something you both like while taking all the precautions. Sometimes, we stop having fun and that adds a lot more pressure on our relationships. Spending some good time can iron things out a little. Meanwhile, don't overthink. It's okay to slow down or just do things that don't make either of you anxious.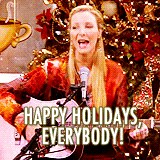 If you really want to make things work with each other, there's no reason why you won't be able to survive the breakup season!
GET HAUTERFLY IN YOUR INBOX!