Voices
Hautetalk: Man Shares Appreciation Post For His "Multitasking" Wife On LinkedIn. Can Men Help Instead Of Glorifying Double-Burden?
By
|
Okay is it just me or has LinkedIn gone from being one of the biggest professional networking platforms to being a version of Facebook? Like every time I am on there, I see people posting things from their personal lives that don't need to be seen by one's office crowd and professional contacts. Not to mention random people sliding into my LinkedIn messages, attempting to flirt. And while I was on the app, actually trying to find relevant professional connections, I came across this post by a husband appreciating his wife. Sounds sweet, right? I am certain that was his intention but the contents of the post were what bothered me the most. 
You know as a woman what I hate? Of course other than the fact that we can't be out without fearing our lives, are constantly told what to do, not given the same opportunities and recognition as men etc. Other than all these glaringly problematic issues, the one thing that pisses me off as a woman is the term, "superwoman". Especially since the lockdown. I feel like the term is used to glorify women literally doing everything by themselves while men keep calling them "superwoman" as appreciation and continue to not help around the house. And while I do find it cute when couples appreciate each other publicly, this one just triggered me. So at the risk of being called a "snowflake" let's dissect this, shall we?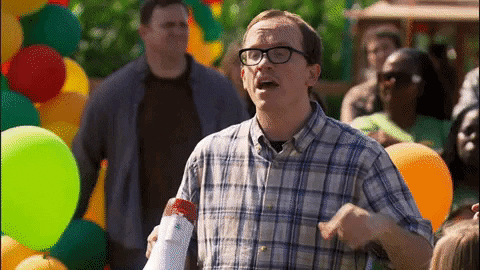 Firstly, can we check out the list of things his wife is going to be doing while also holding what I assume is a full-time job? "Reviewing work done by her team. Prepping for the next meeting. Chopping onions. Making tea after that, mostly. Managing a 5 month old puppy." Now, why is she the only one handling ALL OF THIS by herself? Other than work related to her office, can he not help her too? Why is chopping onions, making tea and taking care of a puppy that belongs to both of them being done just by her?
Now, coming to the next bothersome sentence in this, "While I get to sit in a closed room to focus on my work and meetings – she does all of that effortlessly." But isn't it problematic that he can do those things while she doesn't have the privilege to do the same? Isn't it a shame that while women have now been given the freedom to be independent and build their careers, they are not aided to actually give it their undivided attention the way men are? Despite having the same or sometimes more professional workload than men do, women are still expected to take up all the responsibilities regarding the housework. Also, there is nothing effortless about what these women do. It is work and it is tiring. And might I add frustrating. Not being able to reach your full potential and give your best to your job because the entire onus lies on you to do the chores that others can also help out with?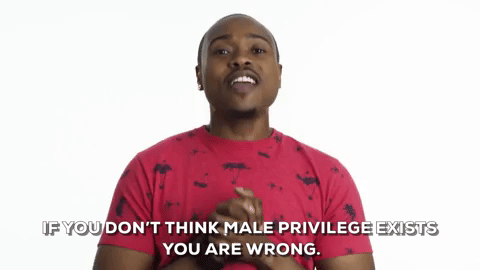 "Male privilege exists and we dudes do get things easy quite a few times. Let us be more appreciative and pitch in where we can." Now I will appreciate him for actually acknowledging male privilege and saying that men should be appreciative and help out around the house. But then… women don't really get the option of doing their chores and work only when they can, right? It is somehow taken for granted that household chores are a woman's responsibility whereas they are simply optional chores for men. If a woman can do way more than their share of the work every day, why do men get the option to contribute only when convenient? Isn't that unfair and going against the whole gratefulness behind the post? 
I am not saying it is bad to show appreciation for your wife online. Of course, being proud and showing off your partner is sweet. But this is more than just that. I feel like, despite the good intention, the post shows the true extent of male privilege. Men have the choice of getting away with saying a few sugarcoated words of appreciation online while women are still doing the same or even more work than them. And somehow doing less than the bare minimum earns them the title of being a good spouse while the bar is so much more unrealistically higher for women. His wife seems to be working while doing her chores in the kitchen. While as he himself said, he sits in a "closed room" and focus on his work. How can we as a society say that women are now getting the same opportunities as men when social norms are built to enable men to fully focus on their jobs and careers and a woman's career is merely as good as a hobby? We don't want empty praises and sugarcoated words. We want support. We want help. We want to be taken care of. You can appreciate someone all you want but if you are doing nothing to actually help the person. This is no different. If you are that grateful that your spouse does everything around the house, actually shoulder her burden. I guarantee that she will prefer that over empty words. 
Study Shows Women Get Frustrated When Expected To Comply with Gender Stereotypes In Workplace
GET HAUTERFLY IN YOUR INBOX!