Shrey Sawant/ The Hauterfly
Culture
#UnpopularOpinion: Netflix's Indian Matchmaking Isn't Cringey, It's An Inside Joke For Those Who've Endured The Regressive Arranged Marriage Charade
By
|
You know how they ask you, if a movie was ever made about your life, what would it be like and what would it be called? I'm barely through half of my living years (hopefully) so I don't have an answer to that just yet. But if you were chronicling the last five years of my life… well, well, well! Netflix has already done me the honour of memorialising my struggles in its latest offering, Indian Matchmaking. The part-documentary part-reality television series consists of eight episodes and follows elite matchmaker Sima Taparia from Mumbai as she jet sets around the world (which for Gujjus is India and Amerika) to find arranged marriage matches for rich lovelorn desis and NRIs.
The series has blown up on the Internet like the budget of an Indian wedding, with most Gen Z folk relishing the delicious meme fodder it provides. They love to hate Aparna, think Pradyuman is secretly hiding in his ridiculously padlocked closet, and Vyasar deserves better. Don't get them started on Akshay and his mom Preeti, because BP badh jayega sabka! And Nadia, beautiful, sweet Nadia, did she find her happy ending? How could they not tell us? HOW?
But the two biggest, most talked about entities on the show are Sima Auntie and Akshay's Mom regressiveness. The younger audience has trashed the show, called it cringe and admitted that they're scared of the fate that awaits them. Critics have called the show out for being mildly funny but failing to address the misogyny, classism, casteism, ageism, body shaming, character-shaming and a whole bunch of other woke-ass things that it should've shown to remedy India's regressive image.
To all those homies, I say, 
Unpopular Opinion Alert: Netflix's Indian Matchmaking isn't cringe. It is as real as reality television can get about the whole arranged marriage charade!
My sweet summer children, who love to quote Bigg Boss and think Keeping Up With The Kardashians is reality television, listen to this. Indian Matchmaking is our heritage manifested, the reality that a lot of us millennials are facing as we scrounge for a suitable life partner on the wrong side of 25. And it is a hilarious inside joke that you have to have experienced these matchmaking shenanigans to truly appreciate. Don't you dare dismiss it as cringe; it's cathartic. It tells us that we aren't alone. It's proof that when given a choice, we can all be superficial, and sometimes we need an outsider to show us where we might be going wrong. Oh and compromise is actually not a bad thing at all.
And before you ask what gives me the right to make these proclamations, I am a 29-year-old Gujarati girl who's been through this exasperating farrago (Yo Shashi Uncle, *winks*) for the past 4-5 years. With that experience, honey, I am a certified matchmaking specialist. And I thought Indian Matchmaking was hilarious and absolutely bingeable.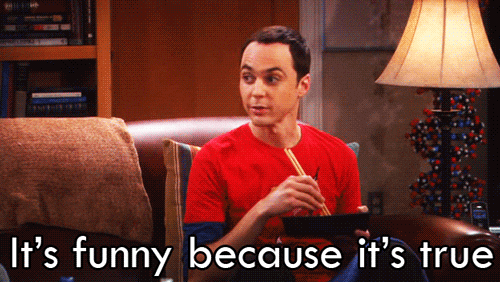 Sima Auntie: The grossly misunderstood cupid
I don't particularly have big love towards desi matchmakers. In fact, most of the shaadi bureaus I have gone to have told me that my career should take a backseat if my husband ever needs me to take care of the household. Or if he wants to move abroad for a job, I should have our bags packed faster than he can say thepla, without a consideration for my work profile. Naturally, I am offended. Can you imagine all the paperwork I'll have to go through to change my name and signature? 
And that's why I am fairly amused at all the hate that Sima Auntie is getting, TBH. She's pretty much what our mothers, buas, elder sisters, grandmas and rishta aunties are. Albeit a much more blunt version, which I'll be honest, I thought was refreshing. She's been called out for constantly dismissing Aparna's criteria, using words like 'slim', 'trim' and 'fair' to describe prospective candidates like Pradyuman, and believing in things like astrology and face reading. You mock her now, but can you call out your own parents for doing the exact same things? Yeah, didn't think so.
And Sima Taparia was right from the get-go, wasn't she? Didn't she read Pradyuman right? Wasn't he superficial after all or did you not see him say no to 150 girls and say yes to a Miss Delhi pageant winner? That guy was a rich jewellery designer, surrounded by so much beauty and extravagance. Of course he said yes to a model! 
A matchmaker is like a producer who adjusts her supplies according to the demand. She has a face reader and a relationship counsellor on payroll because that is the stuff her clients want. Her credibility is dependent on giving her clients what they want. Look what happened when she gave Aparna a match that wasn't up to her liking!
So please, stop hating Sima Auntie for dropping truth bombs and doing her job well. She's being just like every other Indian matchmaker. What gives her an edge is the fact that she belongs to an affluent family herself (I did some research okay) and has a wide database which is key for any good matchmaking service. Besides, that's exactly what you love about dating apps and their algorithms! Why the double standards?
Each of these candidates represents a type and comes with a lesson
I actually love the basket range of candidates picked. And I can definitely say the women have been given much more thought than the men. Although the men get more screen time. I don't know if this is a veiled jibe at the patriarchal mindset that just shines through a matchmaking process, but kudos if it is.
Aparna's journey is what most ambitious and smart women who know what they want, have to go through. Luckily for her, her mother Jyoti understands. She's often made out to be the villain in Aparna's life, encouraging her lofty expectations. But if even for a second, you thought Aparna was asking for too much, you're actually sounding exactly like Sima Auntie who thought she was being very demanding. I loved the sarcasm evident every time a candidate's criteria list was shown on screen!
The same can be said for Ankita, who was like an Indian counterpart to the NRI Aparna. They both are strong women who know what they want. And they're not going to compromise, which is the magic word in arranged marriages. Alas, in the end, they kind of have to, don't they? Ankita puts aside her marriage plans temporarily as she connects with herself, while the incredulous Aparna starts believing in astrology and is more open to giving new things a chance (Goat Yoga!). Was that so bad though? Methinks not!
Nadia and Rupam's stories are good reminders that sometimes, despite being perfect in every way and having things work out for you, the first time might not be it. They're both amazing on paper, and yet lonely and single. So if you think all your beautiful, smart, gregarious, thin friends have it easy, they probably don't all the time. The pressure could be more. While Nadia gets another chance at finding love, Rupam takes matters into her own hands, kyunki baba nahi manenge, Raj!
As for the boys, the privileged, pampered and particularly clueless boys (not Vyasar, he is a darling)! We see both Pradyuman and Akshay find women way above their leagues by the sheer virtue of their financial backgrounds. We got glimpses into their date conversations and if I were on the other side of that table, I'd bolt out of there before the drinks arrived. But as Madhuri Dixit once said in Dil Toh Pagal Hai, "Kahin na kahin koi na koi humare liye banaya gaya hai." So despite Akshay saying that he wants the girl (a CA and MBA) to shun her career and do everything his mother does at home, the girl actually agreed to marry him.
I know you didn't ask but just in case, I am a mixture of Aparna, Vyasar and Ankita, I think. But what I'd like to be is Nadia. I mean, who wouldn't, right? She's beautiful, inside out! I found all of the characters quite relatable, some because I identified with their demands or familial pressures, some because I understood that try as you might, even you can be superficial when you least expect it. And even if it seems unfair, 'samaaj ki yehi reet hai beta'.
So is Indian Matchmaking cringe because it's true and you're afraid to be shown the mirror?
Every time a client made an unrealistic expectation, I loved how the camera panned to Sima Taparia's face. Her priceless reactions were an invisible sigh. I don't think she particularly enjoyed putting anyone down. It's just what her job required her to make people aware that they'll have to do things they don't like A she points out, even love marriages involve a lot of compromise, it's just people are more willing because they are smitten. Ganda hai par dhandha hai ye!
I love how the NRIs looked at arranged marriage like an option worth trying, while the desis were all, "Mummy ne bola toh karna padega!". And that's also the difference in how the West is going to interpret this show and how we Indians are. As someone who has been through this grind, I love that the show does not mince on the problematic content. As I was telling my friend at 2 am on chat while discussing the show, "This is how people talk! This is how matchmakers are! This is how bio datas are!"
Did we think that Sima Auntie would start sprouting woke dialogues and schooling parents who came to her to find a 'sundar susheel gharelu' match for their raja beta? Did we expect her to sip daiquiris with Aparna and her mom and tell them, "You've made my job so hard. But don't budge an inch on your criteria. Independent women FTW!" Of course not!
This is reality television folks, and this is what happens for real. Take it from someone who's been there, compromised like that because of her weight issues, skin colour, and academic qualifications. When Sima Auntie tells Aparna that Indian parents don't dig lawyer chicks for bahus, it touches a nerve. As a law student, I got that a lot!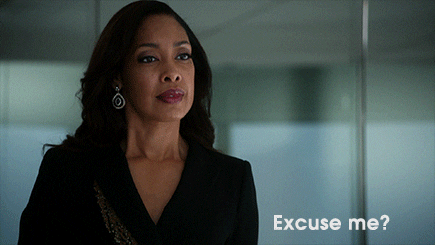 Critics, they want everything. But can we compromise?
Like most shows, Indian Matchmaking is not perfect. But was it supposed to be? The show was never meant to educate people about Indian culture, nor rectify its existing regressive image in the world. Neither was it supposed to sell you on the idea that arranged marriages are a good/bad idea. Instead, it's bingeable in a voyeuristic sort of way, because it is a part-reality part-scripted family drama. We love that sh*t! It really gets you rooting for the characters, and hating the ones that you think didn't deserve the happy ending. And that's what matters, right?
That being said, I did wish for a few more things though, and I can imagine Sima Auntie reading this list and pursing her lips like she did when Aparna said the guy must know about the Bolivian Salt Flats!
For one, I would've liked the show to address slightly more difficult cases. Considering the series wants to fully showcase the ridiculous expectations that people have from matchmaking these days, I wish one of the candidates would've had a weight or complexion issue, and how that gets tackled. (Vyasar's physical build never gets addressed but he is quietly introduced to two girls, both of a heavier build that match his) These may sound outrageous demands, but physical shortcomings are the ugly truth of the industry. 
Second, I hated that some of the stories were let go too abruptly. I wanted to know more! And third, I guess there could've been more dates, good and bad ones, and parental interactions that would showcase a range of issues that plague arranged marriages in India. That would be a nice way of highlight the serious issues, without compromising on the humour.
How can Indian Matchmaking have a positive fallout?
Are arranged marriages bad? I've always been a hardcore romantic who had her illusion shattered when she got into college and never made goo-goo eyes with a boy in slow-mo. I had my fair share of falling in love organically, through datings apps and eventually conceded to matrimonial matchmaking because I was done meeting men who weren't serious about anything. And since I am not being forced or pressurised into any alliance, I guess, it's not been that bad!
But what Indian Matchmaking has had the chance to do, is showcase, through Sima Taparia, what we ourselves want from this process. We think we're meme-ing the cast of the show, but in reality, we're meme-ing our own stand-ins.
So maybe, just maybe we can have a positive takeaway from this whole experience? Maybe we'll show this to our parents and they'll understand how ridiculous this charade is? Or maybe when we are driven to opt for arranged marriage, we'll be less superficial? Or maybe—just enjoy the damn reality show, man. Don't try and look for lessons in every little piece of entertainment.
GET HAUTERFLY IN YOUR INBOX!