Sama Meerza / The Hauterfly
Culture
Exclusive: Lust Stories' Producer Ashi Dua Talks About The Emmys, Her Love For Anthology Films And Nepotism In Bollywood
By
|
If the recent happenings in the movie industry have taught us anything, it's that being a woman in a male-dominated industry is a hard gig. Especially if you are young, an industry outsider and you chose your stage to be behind the scenes. Film producer Ashi Dua, then, is one of those tough and talented birdies who migrated to the city of dreams, Mumbai, started her own entertainment venture, and now has titles like Bombay Talkies, Lust Stories, Kaalakandi and Ghost Stories to her name. She's worked with some of the top brass of Bollywood filmmakers—like Zoya Akhtar, Karan Johar and Anurag Kashyap—and talented actors like Rani Mukerji, Nawazuddin Siddiqui, Saif Ali Khan, Radhika Apte, Vicky Kaushal, Bhumi Pednekar and others.
The biggest laurel in her hat, of course, is a  nomination for Lust Stories at the Television Emmys, which took her and the Lust Stories team (along with the Sacred Games team) to New York. It seems to have rung a bell for Indian OTT content internationally, and encouraged more producers like her to expand Indian content's horizons.
In an exclusive conversation with us, Ashi Dua talks about her journey, which began from Bareilly in UP, brought her to Delhi and finally to Mumbai, where her company, Flying Unicorn Entertainment, is churning out content that is sure to change the landscape of OTT content in India. Since she is one of the few women who's on the business side of the movie-making business, we were eager to know what she thought of the rising discord against star-kids and nepotism in the audiences as well as the threat of censorship looming over OTT platforms. Being a woman also gives content facilitators like her an advantage to make a beeline for female-centric content, a trend we've seen gain momentum recently. In addition, there's also a lot more to Ashi's entrepreneurial talents that just producing movies, as we find out!
Q: You've dabbled in so many fields, finally settling in on film production and opening your own company at 21. How has that journey been for you?
A: The journey has been quite gratifying. I had started an entertainment company, and back then I did not think that I would be making movies. We were doing a lot of Advertising Funded Programming, shows, etc. It was later that an opportunity to make a film came our way. And post that, I haven't thought of anything else, I just want to make a lot of movies and shows.
Q: Is there ever an issue with authority in getting a job done because of your gender?
A: Fortunately, I have not faced any gender bias.  Although, I may have faced one because of my age, with being told, "What do you even know? You're so young!" But I think that we are progressing towards a time where people are focusing more on good ideas and a good script, without it mattering if it's coming from a man or a woman, insider or outsider.
Q: People rarely know what exactly a producer's job is. Can you help elaborate?
A: Yes, that's so true! People don't know what a producer's job is, especially in India, because here even now, a producer is looked as someone who puts money in the project. That's not entirely true though. Sure, there are those who invest their money into a project. But a producer, executive producer of creative producer's job primarily is to put the whole film together from scratch. From finding that script to making it fit to be taken to the market, taking it to the actors, ensuring the roadmap and the creative is making sense, raising the finance for it, and seeing it through till the end with the marketing of the film, that's a producer's job. All this while, the producer also has to ensure that everybody on the cast and crew is happy and satisfied with the film.
It's really a thankless job! When the film does really well, the actors get credit for it; when it doesn't, it mostly falls on who directed or produced it.
Q: What's the appeal of anthology films for you?
A: It started off as something I wanted to do to celebrate 100 years of cinema. With Bombay Talkies, I wanted to make a film where you get four different filmmakers to do stories that inspired them to be in the movies. And once the journey began, I realised, when again in my career am I going to get a chance to work with such brilliant filmmakers in one lifetime! I've had a chance to work with Zoya Akhtar, Dibakar Banerjee, Anurag Kashyap and Karan Johar, and they're all so amazing! I'm now working with a few other filmmakers in Tamil and Telugu, and I wouldn't have had this opportunity had I not been making anthologies!
Also, through an anthology, you can see so many different perspectives. If I talk about 'lust', [with Lust Stories] you've been able to see the emotion through the eyes of four filmmakers and the story they want to tell about it. You walk out of the film thinking, "Oh, I liked this one," or "I didn't like that one!" because there's always someone connecting to the stories.
Q. How was the feeling of being at The International Emmys with the team of Lust Stories? Do you think the world is ready to embrace Indian OTT content?
A: Well! Being in New York at the Emmys was surreal! We had never expected to be there when we were making Lust Stories, and just to be nominated there with shows from all over the world was extraordinary! I am going to keep that incredible feeling within me forever!
I definitely think the world is ready for our content on OTT platforms; they've given us wings. I don't think before OTT platforms came, we were watching German, Spanish or Iranian shows. And now we are watching Dark (German), Narcos (Spanish), Money Heist (Spanish); I even watched Caliphate (Swedish) recently. We're ready to have our content explored by the world as we explore theirs!
Q:  In Lust Stories and Ghost Stories, we've seen some incredible female characters. Do you see a conscious change in the narrative when it comes to women-centric content?
A: Yes! Coincidently, in Lust Stories, all the protagonists were women. It wasn't planned. I guess, when the four makers had the freedom to write whatever they wanted, they all wanted to write a story from a woman's perspective.
I feel like there are so many stories told from a female POV that are coming out thanks to OTT platforms. Even generally, people have become more accepting of them. Because when it was just theatrical releases, if you wanted to beat a [Box Office] number, you wanted to know who the hero of the film was. That's just the Indian mindset, asking "Hero kaun hai?" I think that's changing massively on OTT platforms, with writers and directors being very driven to write female-centric stories and having strong female protagonists.
Even us, when we write, or are developing characters, we try to develop relatable yet strong female characters because you're surrounded by so many such women IRL that it just organically flows.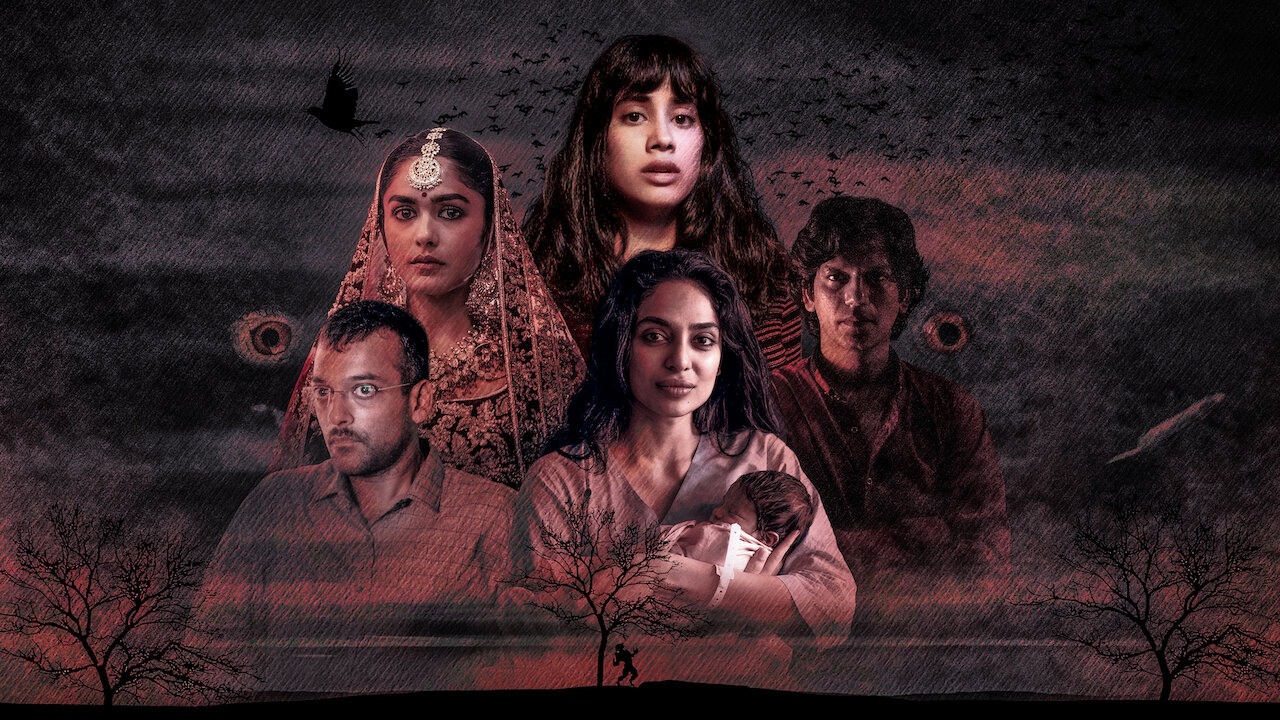 Q: What's your take on censorship on OTT content?
A: I don't understand and I am not for it. Anybody who has a decent aesthetic or is trying to make a point like we did with Lust Stories, and not doing things for the sake of it. We weren't showing sex for the sake of it; our story demanded it. So if the story demands it, there shouldn't be any censorship on it. It should be self-regulatory; you shouldn't be doing sexist stuff or for the heck of it.
I feel like if you introduce censorship on OTT platforms, you're again clipping the wings of content makers. They should have that freedom of writing without censorship. I understand that the content is accessible to all and children are watching it. But the rating clearly says that it isn't for all ages. I also understand that people won't listen to that. But completely censoring content would take us back to the whole regressive stance on censorship that we've been fighting.
Q: What's your take on film critics and nepotism?  Do these things really make or break a film / play a huge part in how the movie is made?
A: Oh God, the nepotism debate! Well, I am from the outside, I came from a small town [Bareilly, Uttar Pradesh] and didn't even have a friend when I moved to Mumbai. So I would say that it does give you opportunities if you have good ideas. I mean, I ended up working with Karan, Zoya, Dibakar, Anurag! Karan and Zoya are hardcore industry insiders, and they were open to making a film with an idea from an outsider.
So, I didn't have to personally face nepotism. But my take on this is, it does exist; it is obvious, and it exists in every industry. Kids born and raised in film families are more driven to working in the movies. Just like if you're born in a family of doctors or lawyers, you are driven to be a doctor or a lawyer. That's all you hear about your whole life! We cannot blame star-kids for wanting to be in the movies, because it is a very attractive industry to be in. My debate is not about whether these star-kids should be given an opportunity or not. I think everybody should get the opportunity and then the talent should be allowed to speak for itself.
What happens, though, is that a lot of star-kids get the opportunities while outsiders don't. That needs to change and outsiders should also be given the chances in a more legitimate way. And then, if they are talented, they stay. If there's no talent, we've seen multiple times that even star-kids don't survive in the industry. You can be a hugely successful star's son or daughter, but if you are not talented, you're not going to last. Or you can be a total outsider, we've seen so many of them, and still make it big on your talent.
Q: You've also got one leg into the fashion industry with Dhoom Dhaam Weddings, alongside celebrity stylist Tanya Ghavri. What are you doing differently here that makes it stand out?
A: Tanya is a really close friend. She styles in movies and I make them, so we just thought, "Let's do something together!" We completely enjoy it. We're an all-girls team! We started with one city and now we're in four cities, doing twelve shows a year. It's been a very satisfying journey, one of those things we have fun doing.
Q: I've read somewhere that you felt this almost romantic pull towards Bombay, which brought you to this city. After all this time, has that changed? 
A: No I don't think my love for Bombay has changed or will ever change! Of course, there are days when I love to hate it. All of us hate the traffic or something else. But I love the city, and I don't think I'll be able to live anywhere else in India after living here. I felt this romantic pull towards the city when I wanted to move here. I was studying in Delhi, and didn't even know anyone in Mumbai, but I had this feeling that "Dude, I gotta go to Bombay!" The vibe, the energy, the drive that people have here, I never felt that in Delhi; I thought it was more laid back. So I completely love to romanticise Mumbai, love it hate it also sometimes, but definitely wouldn't want to go anywhere else!
Q: What other projects do you have lined up?
A: I am working on about three shows on various platforms. I have more anthologies coming on Netflix, and I am developing a feature film. So, a lot of development work has happened during these COVID times, and now we're waiting to shoot when we can shoot.
Q: After movie production and fashion, what's something new that you want to dabble in?
A: I definitely want to write! I have a lot of ideas but I just don't get the time to sit. I don't know if I'll make a good writer or not, but it's surely something I want to explore. Maybe write a script or book, some day!
GET HAUTERFLY IN YOUR INBOX!