Here's A List Of Justin Bieber's Crazy Demands For His India Tour
There has been a LOT of hype about Justin Bieber's upcoming Purpose Tour leg in Mumbai. Just when we thought that buying tickets worth 70k would end the drama (seriously, who were we kidding?), things hit a new low.
Justin Bieber, youth icon, teenage heartthrob, and spoilt brat, has asked for a 'few' things to be made available for him on his trip to India, next week. And the list is longer than all your grocery lists put together — ever. Nope, not exaggerating.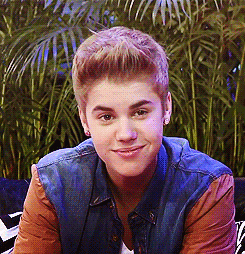 Presenting to you the demands the popstar has made, and guess what, the arrangements have all actually been made. Because we, as a country, or rather a planet, are obsessed with celebs, who frankly, are just obnoxious. Guess it's now too late to say sorry, right Bieber?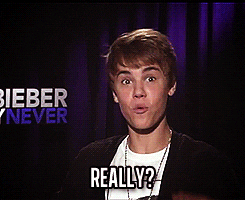 A Rolls-Royce for the Grammy winner, and a convoy of 10 luxury sedans and 2 Volvo buses for his team will be at their disposal at all times. And here hailing an auto took us forever.
But, if the cars are not enough, there is a chopper kept at standby. He will enter the stadium in a helicopter. And frankly, it is not his fault that we have more potholes than roads. We left him with no other option!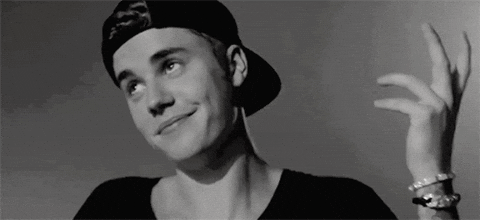 10 containers will be flown in with items like a ping pong table, PlayStation, IO HAWK, sofa set, washing machine, refrigerator, upholstery, wardrobe cupboard, and massage table that will be used backstage. Because a) we don't use a washing machine or a wardrobe here in India and b) Bieber doesn't have the term 'excess baggage' in his dictionary.
Top culinary chefs will be cooking gourmet food for him over 4 days he will be here, with 5 dishes renamed every day after his songs. Hey, how else will the food go down his food pipe?!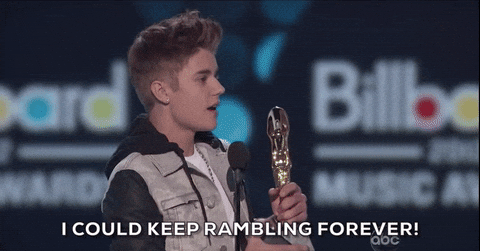 The hotels will re-design his suite and incorporate Mogul paintings, antique furniture, and signature Kashmiri bedroom linen. His room will be adorned with purple carnations, because, duh, purple is his favourite colour! It is my fave colour too, and all I get is a t-shirt in that shade. That too, if I behave.
The hotel will convert itself into Bieber's private villa with 3 floors booked out for the artist and his entourage, and one elevator blocked on all 4 full days for Bieber alone. What have you really done in life if you can't get an elevator to yourself? Huh?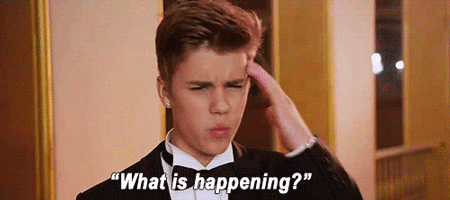 A special Indian Yoga Casket containing aromatic essential oils, jasmine, mogra, rose, and camphor incense sticks, and books on chakras and yoga asanas will be placed in Bieber's suite, knowing his love for Yoga. He wants the Indian stuff, but a washing machine doesn't really make the cut. WOW.
Wait. There's more. A female masseuse from Kerala will be provided to Bieber for all 4 days. Okay, I don't even know what this means.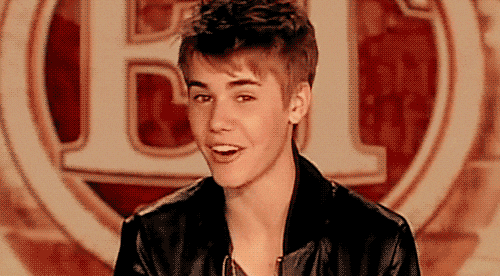 100 hangers, cans of wild berries, and vanilla room fresheners, Dove body wash, hydrating lip balms — these are some of the special requests being catered to in his 1,000-square-foot suite. Come on, his lips will get dry. Be considerate, please?
Silverware cutlery to fresh flowers (no lilies) to scented candles, and a strong focus on health foods like coconut water, almond milk, strawberry and vanilla protein powder, raw organic honey, decaffeinated herbal teas to fresh fruit and vegetable platter. Please notice no lilies. Please.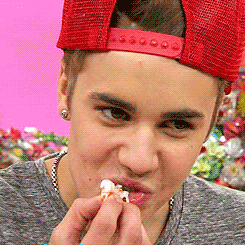 Bieber has requested that his dressing room be entirely draped with white curtains, a large glass-door refrigerator, clothing shelves, 8 power outlets, and 12 white handkerchiefs. To quench his thirst, he has demanded 24 still water bottles, 24 alkaline water bottles, 4 energy drinks, 6 vitamin water bottles, 6 cream sodas, as well as a cooler packed with 4 natural juices, 4 vanilla protein drinks, and half a gallon of almond milk. My brain cannot take in the precision of his demands. Like what if they put 7 cream sodas, will he refuse to drink them?
The Canadian star has also requested vegetables seasoned with ranch sauce, diced fruit, organic bananas, and seedless grapes. Snacks must also include a deli platter of organic turkey, lettuce, Colby, and provolone cheese, black olives, as well as green and banana peppers. The popstar wants to be healthy. Let's leave him in peace. With his platter.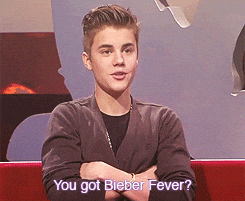 What's more? In every dressing room, there is a requirement for 2 packages of plain white crew-neck tee shirts, in sizes XS and L, 2 packages of white tank tops, sizes L and XL, 3 packages of white low-rise socks, size XS and L. What? No medium person in the crew!?
And lastly, no autographs or photographs. Seriously? This had to be mentioned?
There is still a week to go before the concert, we only wonder what will happen when he actually lands in the country. This should be interesting.
Know more