Culture
Thoughts We Had About Richa Chadha's 'Candy' Trailer: Interesting, But Why Does Rudrakund Feel So Much Like Riverdale?
By
|
When I was watching and eventually writing the review for The Empire on Disney+Hotstar, I couldn't help with the Game Of Thrones comparisons. Some visual cues and character parallels were so similar, that I couldn't ignore it. But contrary to general perception, unless it is blatant plagiarism, not all such comparisons and similarities are bad. So when I say that watching the trailer for a new Voot Select series, Candy, reminded me a little too much of Riverdale, I am not dismissing the show at all. I'm merely stating observations. The series, directed by Ashish R Shukla, stars Ronit Roy, Richa Chadha, Manu Rishi Chadha, Gopal Datt Tiwari, Nakul Roshan Sahdev and Riddhi Kumar, and is all set to premiere on September 8, 2021.
The Candy trailer reveals that the show is set in a mysterious fictional small town set in the hills, where people have a lot of secrets, which threaten to get exposed when a young boy gets murdered in the woods. As the cops begin investigating, it is discovered that youngsters are being fed candy laced with drugs, hence the name of the show. There's also someone called White Rabbit who looks like he's running the drug mafia. And then there's an entity called Masaan, and I say entity because nobody knows if it is just a persona, a real person or a creature, who is suspected of having committed the murder. Interesting, no? The show is headlined by Richa Chadha, who plays Ratna Sankhawar, the DSP of Rudrakund, and Ronit Roy, who is the top cop on the case.
View this post on Instagram
As someone who loves sleepy, small-town mysteries, my interest is rather piqued. Add to that Richa Chadha playing what looks like a badass, sharp-tongued cop, and I am totally on board! What's more, Manu Rishi Chadha and Gopal Datt, two actors who usually play comical roles, will be seen in serious characters.
But… umm… Riverdale, anyone?
Now, for those who have watched The CW show Riverdale, which airs on Netflix in India, the Candy trailer might make you mimic this particular Leonardo Di Caprio meme that finds something familiar. Why so? Well, because there are quite a few similarities between certain elements of the show. For starters, the name, Rudrakund feels quite close to Riverdale! Then there's the whole candy laced with drugs, which had Riverdale counterparts called Jingle Jangle and Fizzle Rocks, that were supplied by the local drug gang to the young high school-going kids of Riverdale.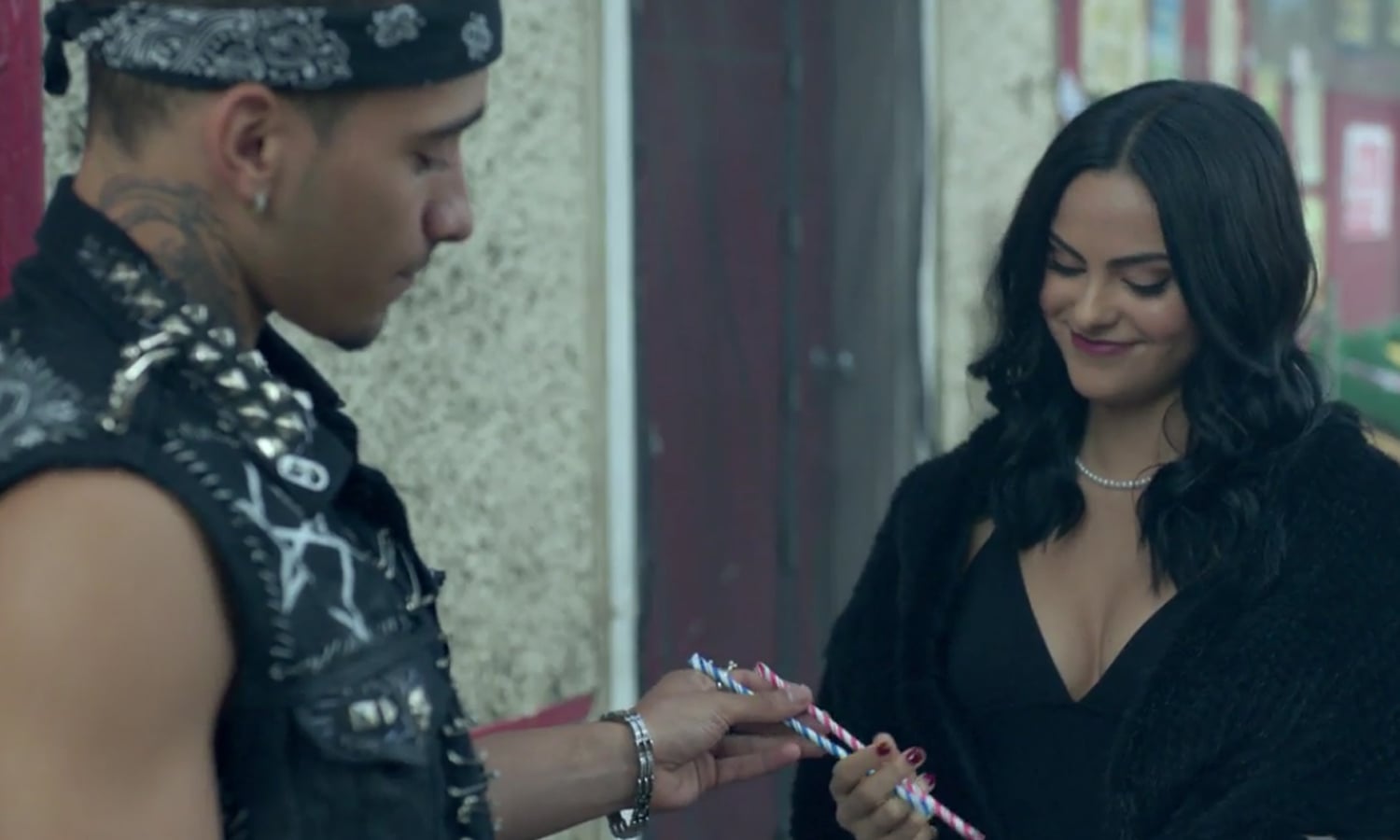 The series beginning with the death of a boy in the woods is exactly how Riverdale begins too. The 'Masaan' entity that is being so cryptically referred to in the trailer reminds moof the Gargoyle King from Riverdale, who no one was sure was a human or a supernatural creature. Last, if not the most obvious, the whole red neon text!
Once again, the similarities could all be unintentional. But the Twitter reactions to the trailer indicate that I wasn't the only one who spotted them.
Riverdale 😜

— Tanmay Patel (तन्मय पटेल) (@ohh_its_tanmay) August 29, 2021
I am still looking forward to Candy, and here's hoping it's an interesting mystery to binge watch!
Richa Chadha And Ali Fazal Were To Marry At The End Of April. With Their Plans Undone, They're Giving Us Long Distance Relationship Goals
GET HAUTERFLY IN YOUR INBOX!