I Tried 8 Different Sunscreen On My Trip To Thailand. Here Are My Best Picks
We're smack in the middle of the summer vacation and as much as we'd like to head out for a month-long vacay, us working class people do not have that luxury. Most of us save up our vacation days to take a 10-12 days long vacation to spend time with our fam. But millennials and Gen Z are all about solo trips and me-time. While I'm not a very me-time or solo trip kinda person, this summer vacation I decided to spend papa ka paisa on a luxury trip to Thailand. And my BFF was supposed to join me but her dog ate her passport which resulted in my 10 days long trip turning into a solo trip. Being a water baby and beach lover, I landed in Koh Samui, Thailand with a bag full of different sunscreen to experiment with. Vacay or not, beauty gworls are always working on their skincare or makeup!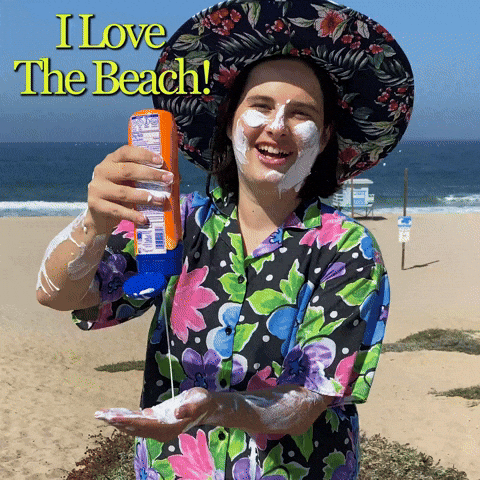 So, as a true blue beauty girl, I decided to use my time in Thailand to try different sunscreens and figure out which ones are the best as I went island hopping from Koh Samui to Koh Phi Phi to Koh Tao and then to Krabi and Phuket. Though this experiment cost me a bad sunburn on the back and a bikini-shaped tan on me, I did not let anything stop me. So, without further ado, let's dive in and read my detailed review of all the sunscreens I tried.
1. Put Simply Beat The Sun Sunscreen: With SPF 50+ and PA++++, this sunscreen is super lightweight and feels like a second skin while providing broad spectrum UV protection. It literally has no white cast and protects your skin well as long as you do not get into the water. I made the mistake of getting into the clear water at the Koh Phi Phi beach and forgot to reapply the sunscreen after stepping out and ended up with a sunburn but this is one product I would definitely recommend adding to your vanity for daily use.
View this post on Instagram
2. Biotique Sun Shield Sandalwood SPF 50+ Sunscreen: This product is the ultimate ultra-protective sunscreen that every beach babe and water baby must have in their vanity. It's a water-resistant broad-spectrum sunscreen lotion that allows you to stay in the water for up to 60 minutes without worrying about sun damage or tanning. But mind you, it does come with a white cast.
View this post on Instagram
3. Derma Essentia Gel SPF 50+ PA+++ Sunscreen: Even with a white cast, this broad-spectrum sunscreen has a non-sticky, lightweight formula and it protects your skin from UVA, UVB and Infrared rays as well as pollution. It's water resistant but only for up to 30 minutes and has a blue light protection formula. This is best for someone who's planning a beach workcation but it's not exactly a luxury beach vacay friendly product.
View this post on Instagram
4. Innisfree Mild Cica SPF 50+ PA++++ Sunscreen: For the price point, this sunscreen doesn't have much to offer. It comes with a white cast and it is not water-proof. This one left me with a bad sunburn. If you're heading for a beach vacation and have plans to spend time in the harsh sun, you might want to pick a better sunscreen from the brand.
5. Pilgrim Ultra Matte SPF 50 PA ++++ Sunscreen: This one has been one of my personal favourite sunscreens for when I head out to work. While it does come with a mild white cast, it is one of the best non-greasy, matte board-spectrum sunscreens with blue light protection formula but since it's not waterproof, this isn't particularly vacation friendly.
View this post on Instagram
6. OTT Skyncare 3-In-1 Sunny Shield Drops SPF 30+: These SPF drops have to be mixed with a moisturise for use, this limits the use to your face. While it does protect your skin from UVA and UVB rays and moisturises your face, it is not waterproof and it does leave a white cast. It is, however, lightweight.
View this post on Instagram
7. La Shield Pollution Protect Mineral Sunscreen Gel SPF 50 PA+++: This sunscreen is your beach vacation bestie. Apart from protecting your skin from UVA and UVB rays, it also protects your skin from sweat. However, it comes with a white cast, and it does leave your face feeling greasy. But it is waterproof as long as you reapply every 2 hours without fail.
View this post on Instagram
8. Lotus Herbals Safe Sun Sunscreen Cream PA++ SPF 30: While it is waterproof, this product does not last long in the water, especially if you're hitting the pool. It is, however, sweat-proof but mind you, it feels heavy on the skin as compared to other products and makes your skin slightly oily and shiny after application. This product is made for the Indian summers which does not make it the most vacation-friendly product if you're going abroad.
Now that you're armed with the knowledge of the best sunscreens for your vacation, take your pick and head out.
Should You Reapply Sunscreen While Playing Holi? Dermatologist Weighs In
Janvi Manchanda
Janvi uses her pen to smash the patriarchy. Geet one day and Wednesday Addams the next. Writing is the bane of her existence and the object of all her desires!
Know more