Beauty
10 Skin Creams That Have Stood The Test Of Time With Indian Women And Why We Love Them!
By
|
There is more to beauty than just a good skincare routine and proper diet. Especially for Indian women, beauty rituals are almost a cultural thing. Desi daughters rely on maa ke nhuske a lot more than their contemporaries and there is a reason for it. Long before the Indian beauty market was flooded with new brands and a variety of products, women kept it simple with a few homegrown names. The only difference, the products we used as a child in the 90s are still part of our beauty routine in some small way. Why? Because they are so damn good!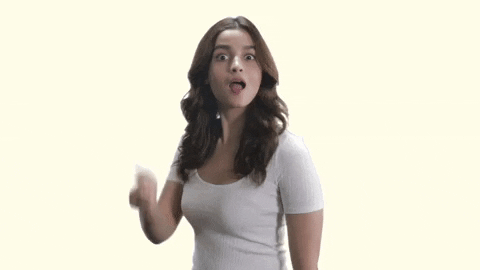 A superstar product that we never gave up on was the multi-purpose skin cream. These cult products have stood the test of time with women and for good reason. The sheer simplicity, affordability and simplicity of these products made them so dear to us. We complied a wholesome list to take a trip down the memory lane and update our collection while we are at it!
Nivea Cream
A multi-purpose cream that every Indian household is sure to invest in is this cream from Nivea. This brand has been a trusted companion for all our harsh winters and sweaty summers. Miraculously, it works for all seasons. From being teenagers and carrying these in tin cans to school till our adulthood when the Nivea lotion became a fave…it has been in our lives forever. it also makes for a great stretch marks cream for adolescents and new moms!
Pond's BB Cream
We were still our spotty-faced high school self when the Pond's BB Cream first hit the Indian market. This wonder product is quite the multi-tasker, doubling up as a moisturising cream and offering low-to-mild coverage. Our teenage hearts couldn't believe it! The fool-proof formula of this cult product has remained relevant even today, with the product offering great benefits for its price range. Pond's was the OG player in the BB cream market and at one point was the best bb cream in India! We just wish it had a better shade range which at this point is ugh. 
Vicco Turmeric Cream
There's a reason why our movie theatres are still playing the adverts for Vicco Turmeric from the 90s! This cult product has been handed down through generations- even our grandmoms have used it. The pure turmeric cream understood the need for organic skincare way before it became a thing. Our mothers have used it as a tan removal cream and we can attest to it working like a charm. Super functional on issues like acne, blemishes infections, this antiseptic cream never gets old!
Garnier BB Cream
Alia Bhatt is the millennial face for Garnier but we have known the brand since it's Fructis days. From fighting with our girls on how to properly say it's name to using it till our college allowances would last, the brand has been very popular. The Garnier BB cream especially did very well for women with wheatish skin looking for a seamless cover-up. Even back then, we knew that a white face was a makeup sin and we have Garnier to thank for that!
Lakme CC Cream
The first time Sarah-Jane Dias appeared on our television screens was such a mood! This pageant winner was a pretty one and her flawless complexion was an instant hook. She was also talking to us about a CC cream, a step further from the BB creams. How exciting! For the generation that grew up with the Lakme cream is now hooked on to their 9 to 5 range and rightfully so. The coverage afforded by this range is great and does stay for a whole workday. Love!
Lotus Herbals
For a lot of us, Lotus Herbals was our first introduction to herbal products. From their facial kits to sunscreens, these products have been widely loved and trusted by Indian women. The main reason for the skyrocketing popularity if the brand was their inclusion in local salons and beauty parlours as the go-to beauty product. Lotus Herbals has also enjoyed the distinction of being the best sunscreen for oily skin. We personally love their sun safe matte gel for a flawless shine-free complexion!
Himalaya Face Cream
Himalaya is one of those wholesome brands that has been part of Indian families for a long time. Their super affordable range of light skincare products are absolutely pure. A rule of thumb for skin care is to not try and fix skin when there are no issues. For women with seemingly perfect skin, a lightweight moisturiser is the secret to great skin. The Himalaya face cream is a versatile product to have on hold for any dry skin emergencies and we shall always had one tucked away in our purse.
Biotique Cream
Biotique's extensive range of products have been an audience favourite for a couple of years. Their constant efforts of introducing new products and improving on the existing ones are the reason for their popularity and we appreciate that. Biotique products are the country's popular source of beauty products formulated based on the tenets of Ayurveda. The natural products, while easy-going, are also super effective is correcting a lot of skin issues.
Cetaphil Cream
Dry elbows are a bigger nuisance to women than people assume them to be! A "secret" product that we whispered about in our group calls was the Cetaphil moisturizing cream and it still holds ground. The best part about the cream is that it's fragrance-free, making it an ideal choice for women allergic to strong smells. It also lives up to its claims of being "intensely moisturizing" on parched skin. The product works as a good hydrating base for our makeup and to fix chapped lips. Yum!
Jovees Cream
Nothing made us happier in our teenage years than to skip the trip to the dermatologist. That means, products we can buy from our closets medical shops that will save us from pesky acne! The anti-acne creams from Jovees came in a simple tube, did not have that strong "herbal" smell and worked on our blemished like magic. The active ingredients of neem and long pepper work amazingly to fight acne-causing bacteria, making the cream an essential for young adults everywhere (even the boys!)
Did we include your favourite classic product? Let us know in the comments!
GET HAUTERFLY IN YOUR INBOX!