Chingsanghoih Guite/TheHauterfly
Relationships
BaeWatch: "My Mom Is Careless About Covid Safety Protocols. How Do I Make Her Understand?"
By
|
While we are in the middle of a deadly pandemic, our parents have not exactly been co-operative when it comes to really taking care. How many times have you scolded your father for wearing his mask under his nose? How many times have you told your mom to practice social distancing? How many times did you have to ask them to stay home unless it's important to go out? It gets exhausting!
My mom has been perfectly following social distancing (she's such a pleasure to have in life!) but I have scolded my nani time and again to take precautions. It's really fatiguing. We are all fighting our own stress due to the lack of social connection, anxiety over the rising cases and all that. And then having to battle with a parent just to keep them and yourself safe is tiring.
But we got to do what we got to do. It's annoying but we are getting irritated because we care. And we can't give up on them just because they are acting like 5-year-olds when it comes to social distancing!
So when someone wrote to us describing her problem, we found it to be very relatable. Team Hauterfly came up with some solutions to this issue. Here's hoping it helps!
"Each time I watch the news, my heart sinks with fear because it's been really hard getting my mom to follow social distancing guidelines. I don't know but she acts like she's invincible – standing too close to the domestic helps we have, not wearing her mask when a repair guy comes over or when she goes over to our neighbour's (which is often!). We can't avoid human interaction completely but while I obsess over sanitizing everything that enters our home, mum "forgets" the concept of social distancing. I get really worried because she's old and has health issues. With the scarcity of healthcare, I am petrified! She refuses to listen! How do I make her understand for good? "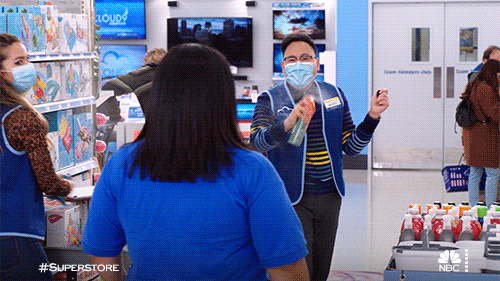 "Just keep prodding her to wear a mask and sanitise."
Mansi Shah, Managing Editor: "This is so relatable. I know that everyone has a different level of scare-ness- the threshold at which they absolutely panic- but we're in a pandemic. And literally the one thing we are required to do is to stay safe and away from others. But I also do know that mental health is the first to flounder during these times, given that we barely seem to address it. As news of worsening situations hits, while some of us cower back at home, some want to just lash out. Both are right. So I do understand where your mother is coming from. If she needs a break, I suggest setting up her WhatsApp calls and being available so she can do her virtual meets. And besides that? Yeah, your only bet is to glare at her like she did at you when you were a kid and remind her to wear a mask. Remind her constantly, even when she snaps. She knows she has to do this, so just keep prodding her to wear a mask and sanitise. I am sorry to be such a debbie downer but that's pretty much the extent of what you can do."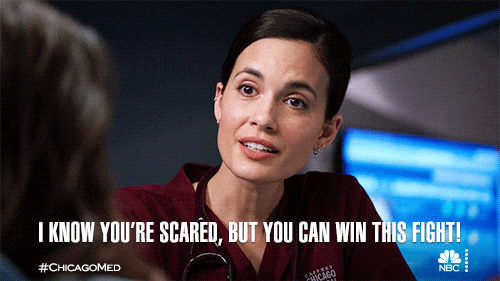 "Your biggest weapon is emotional blackmail."
Jinal Bhatt, Associate Editor: "Parents! *shakes head* It's really difficult to convince them because after a point, it's a role reversal where you are the parent and they are the naughty 2-year-olds who won't listen to reason. Your biggest weapon is emotional blackmail. Make up a story about how someone you know lost a parent to COVID because they didn't pay attention to safety protocol. Cry if you have to, to convince them of how broken and helpless you'd be if you had to go through that because of carelessness that could've been avoided.
Get someone elder in the family, like a grandparent, grand aunt or someone, to scold them. Or if there is a sibling or relative they always listen to, take them in confidence and have them impress upon your parent the need to adhere to safety precautions. Bombard them with news and videos on family group of doctor videos and news. If that doesn't wake them up, I don't know what else will.
Simultaneously, make sure your house has sanitisers and masks stacked at strategic places so no one ever forgets to follow the safety protocols.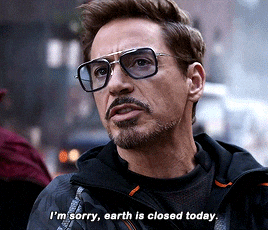 "Try to find out what drives their behaviour"
Akanksha Narang, Features Head: "I know it is incredibly annoying to see a parent indulge in reckless behaviour and not follow safety protocols during a deadly pandemic. Unfortunately, it's not that easy. Desi parents usually don't see their children as adults even if the law states that we are. So they do not appreciate your authoritative tone when you tell them to do something. Which is why, it's important you get a person they trust and listen to, to talk to them.
Most importantly, have a heart-to-heart with them. Tell them that your concerns come from a place of care and not control. Let them know that you can't be at peace unless they up their safety protocol! In fact, ask them questions! Try to find out what drives their behaviour. Why is your mom going off to a neighbour's all the time? Why is she not following social distancing? If she is bored, try to get her involved in a hobby or help her connect with people virtually. If she is being a khatron ka khiladi, bombard her with true horror stories of the pandemic. Remind her of the reality, as much as you can.
Lastly, if you live under the same roof, keep distance from her when you spot her cheating on safety. Tell her that she is putting you at risk too. Keep shunning her and very evidently freaking out when she isn't being careful till she finally agrees to stop being a rule-breaker!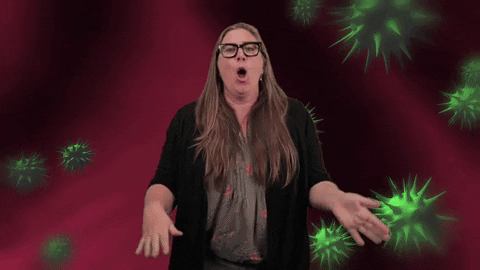 "All you can do is keep telling her."
Mitali Shah, Lifestyle Writer: "My parents are the same way. My mom walks over to our neighbour's house without a mask and doesn't follow social distancing. And my father just doesn't wear a mask until he's told like a thousand times. Even then it's hanging off his chin. They know just how dangerous the situation is but they are so set in their ways that getting them to follow any kind of protocols is a task. There isn't a way to get your mother to understand for good. All you can do is keep telling her. When she stands too close to the help, tell her to go and wear a mask. Or when she walks around, tell her to keep some distance from others. Explaining to her is of no use. She might understand and follow COVID norms for 2 days but on the 3rd day, she will go back to throwing caution to the wind. All you can do is take extra precautions and keep telling your mom when she is going wrong."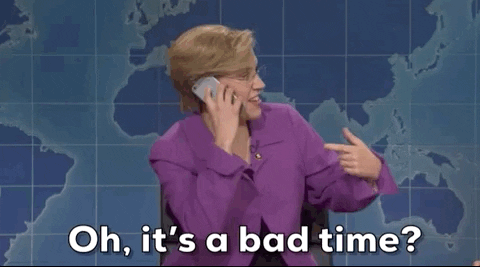 "Tell them horror stories of the people we know."
Anjali Agarwal, Fashion & Beauty Writer: "We are all in the same boat. There was a time when my mom used to stop me from going out and now I am trying to convince them to stay home (how the tables have turned!). The only difference is that I actually listened to them even when we weren't in the middle of a pandemic. Convincing our old parents to follow social distancing is the toughest job as a child but you have to sit them down and make them understand what could happen if they get infected. I usually tell them horror stories of the people we know, financial strain it is causing on families and the situation of healthcare these days and that works most of the time but I don't refrain from using tough love when I need to. I have even threatened that I won't speak to them or go back to my work city if they don't listen. Seems hard but at the end of the day, you have to do whatever it takes to ensure they are safe and are keeping others safe too."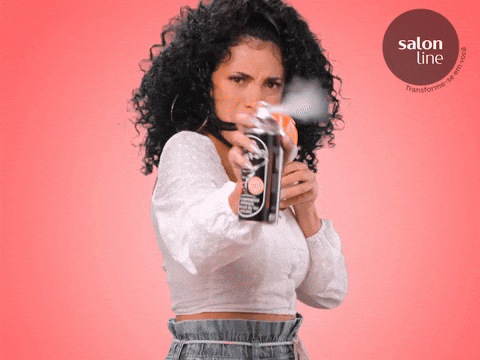 "Show that what you're telling her is coming from a place of concern."
Chingsanghoih Guite, Graphic Designer: "I guess have a serious heart-to-heart with your mom once and see how she takes it. It might be difficult to get through her but maybe she'll get it eventually. Be a little soft and show that what you're telling her is coming from a place of concern. My parents were the same at the beginning of the pandemic, but constant reminder to wear a mask and sanitize their hands has gotten them into following these things as a habit now. You should constantly act as her reminder when she needs to wear a mask and when she needs to sanitize."
Baewatch is Hauterfly's weekly service to women everywhere. We are giving no-holds-barred, funny, interesting answers to your relationship problems. We're not experts so you may end up married or broken up. It could go either way. *shrugs*
GET HAUTERFLY IN YOUR INBOX!