Shrey Sawant/ The Hauterfly
Lifestyle
This Woman From Thailand Accidentally Dyed Her Cat Yellow And Now It Looks Like Pikachu!
By
|
Growing up in an Indian household means being extremely familiar with these gharelu nuske. From drinking kadha and garam paani with ghee to putting methi and dahi in your hair to make it shinier, there is a nuska for all problems. I remember as I child I was made to have this chawanprash that my grandmother would make. I would cry because it tasted like I was eating a raw karela but I would eat it because it was very healthy and also because my mother would force me to. However, amongst all these home remedies, there is one super ingredient that is used very often. It's like it wears a cape, this one. It's haldi.   
Turmeric has amazing antiseptic and anti-inflammatory properties and for that reason, it is the star of most gharelu nuskes. Although using haldi for anything is like painting with black paint, you have to be very careful. If you slip up, you could have a yellowish tinge on your skin of weeks. Don't believe me? Just ask this lady from Thailand who completely dyed her cat yellow because she used a lot of haldi. Also, how hilarious is this? 
Thammapa Supamas from Thailand got stressed out after her pet cat developed a fungal infection on one of its limbs. So, like most Asians, the first this she thought of was making a turmeric paste and applying it on the infected leg. However, for some reason instead of applying only on the infected area, she decided to marinate her whole cat in the haldi paste. Oh, I should probably mention that her cat has completely white fur.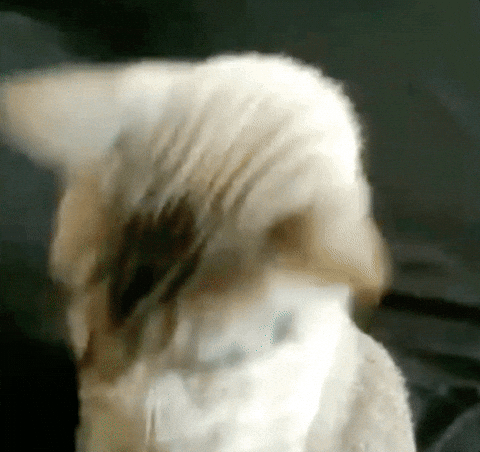 The result was hilarious and it has everyone on social media cracking up. She dyed her cat bright yellow because she used a generous amount of turmeric. Yes, it wasn't the desired effect but just look at how cute, not to mention, unique that cat looks. 
Do you know what this reminds me of? Ron's spell in the first part of Harry Potter. It went, "Sunshine, daisies, butter mellow, turn this stupid fat cat yellow." It didn't work then, but somehow, it did now. 
Once this happened, Thammapa took to Facebook to share pictures of her bright yellow cat. Check them out:
After these pictures went viral on social media, a lot of netizens started commented on how this cat resembled the loved pokemon, Pikachu. One user even said, "I want my own pikachoo tooo". While, we can't all have Pikachus, this woman from does. And she decided to have a little fun with her yellow cat. Thammapa posted another batch of photos of this well, unfortunate yellow cat and this time, she used a filter to make it more Pikachu looking. It looks so freaking adorable!
This cat already has its Halloween costume and let's face it, it's taking all the prizes!
Anyway, despite the mishap, the turmeric paste worked quite well and the cat's fungal infection has become much better and the yellow colour will fade away after a few weeks.
Now, I would just like to add that even though this tail (get it?) had a happy ending, please do not go around trying to dye your pets yellow just so that you can have your very own Pikachu running around. This is a hiliarious mishap, do not make it the next social media trend.
Having said that, we can't deny that this is extremely funny and I think the yellow cat just brightened up our entire day!
A Letter To My Cats: A Purrfect Tale Of Unconditional Love, Cuddles And Cattiness
GET HAUTERFLY IN YOUR INBOX!