Lifestyle
This Love Story Started With Just Eye Contact On A Bus But Then Ended Way More Cutely
By
|
I don't know if I believe in love at first sight. But what I do know is that you can fall in love in the most unexpected way at the most unexpected time. And I can say this with surety as I have always been surrounded by love stories around me – whether it be family or friends. One thing that I love about love stories is how it all began. How two people came to know each other and decided on a happily ever after – is something that always sparks my interest. And currently the story of a woman putting out an appeal on her Tinder bio to find the guy she saw on the bus – is just so fascinating and perfect romcom plot (if you ask me).
Recently, a woman named Seattle was traveling in a bus to her workplace when she made eye contact with a random stranger. In Phoebe's word, yes, things don't have to go as far as eye contact, but it is something.  Something in her clicked and she put out a desperate appeal in her Tinder bio for the man to find her on Tinder. And guess what? He did find her and now they are dating!
In her Tinder bio, Seattle shared the fact that she took the 70 number bus to her workplace in November 2019. It was then that she noticed the man riding the same bus and was sitting right across from her. The two had eye contact and she instantly felt an unexplainable connection between them.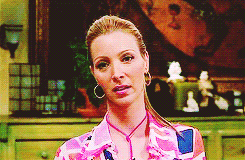 After the initial meeting, she again saw him on the bus after two months, but again they did not speak to each other or share any details. That is when Seattle took to her Tinder bio in a desperate attempt to find him. She wrote in her bio that she had made eye contact with a random stranger on bus 70 in November and again in January 2020. She also appealed that if the random stranger comes across this bio then he should super like it so that she could finally get to know him.
And as fate would have it, the man matched with her on Tinder and texted her. The man named Greg wrote in his message to Seattle, "Okay this might be embarrassing…but could you be talking about me in your bio? I used to ride the 70 on my way to Fred Hutch. Definitely remember your face (the super cute redhead with the nose ring). I feel like we made eye contact once or twice, and if we did I 100% would have smiled at you!… If yes, I would love to grab a drink or something and (finally get to meet you. And if not, I'm mortified."
To this message, Seattle gave a positive reply. She replied affirmatively that the Tinder bio was indeed about him and she never actually thought she would find him. Seattle even agreed to go out for drinks with him. Their first date went on for more than 11hours, the next for 9hrs, and the other one again for 11hours, Needless to say, that they really like hanging out with each other and knew that this was something more than friendship.
In a video, Seattle talks about how her Tinder bio came to be about the guy. She talks about the first time that she saw him – "It [the bus] got to his stop and he got off, looked back to the window, looked directly at me, smiled, and shook his head. Instantly I knew I had to know who this guy was… Fast forward two months in the future, I was on the bus again, we made eye contact again but it was just at my stop and I panicked. I didn't know what to do so I just quickly jumped off the bus and instantly regretted it because I was like 'argh, I should have talked to this guy."
And the rest as they say is history. Those who heard about the cute love Tinder story went gaga over it. Sometimes just a random stranger that you don't know anything about can cross your path and change your life forever. And just sometimes that person is someone close to you for ages and one day you realize that you love them. As I say, love can happen in the blink of an eye and or take forever to realize. But it surely does happen (at least once).