This Lockdown Means I Have More Appliances Than Ever Before In My House. Are We Moving Towards A More DIY India?
My house has Nutella. These four words might seem inconsequential to anyone who partakes in this treat often, or who doesn't care much about it. But me? Every time I open my refrigerator and spot this shorty sitting on the shelf, I sigh deeply, thinking these same four words. It isn't that we don't like it; au contraire, I am obsessed. But it's just something that was never really on our grocery list. That is, until the coronavirus lockdown had us all staying at home and kickstarting a season of Masterchef: Planet Earth.
In the past two and half months, I've tried more recipes than in my entire existence, devoting entire weekends to it. Our Instagram feed is proof, it's not just you and me. Every other person is cookin' good lookin' dishes at home—from dhokla to dumplings and dessert—which means kitchens are probably more stocked than ever. I walk into my own and feel completely surprised at the metamorphosis that it has undergone.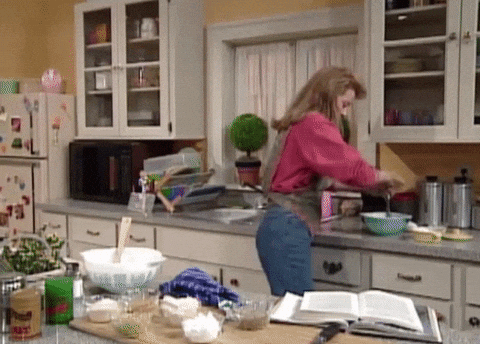 For starters, I had dabbled in baking when I was in school, but got over it. Now, nearly 14 years later, the lockdown brought me a chance to indulge again. And now, not only do I have Nutella at home, I have baking ingredients like self-raising flour, chocolate compounds, and utensils like a silicone spatula and a microwave-safe baking tray! Who am I? The bakeries may have opened, but I still insisted on baking my dad a birthday cake, because I was enjoying the process so much. Refer to question before this sentence as reaction. 
Not surprisingly, the kitchen wasn't the only place to get this makeover. The lockdown has also taught me the importance of having a personal grooming kit, something that no beauty blogger/influencer had ever convinced me I needed. Parlour hai na! Well, not anymore, and those arms and legs weren't going to shave themselves. It was either learn how to use a razor and wax strips or turn into the bear from The Revenant. TBH, I don't really mind body hair so much, but I realised that if I was ever going to learn this essential life skill, now would be a good time as any.
This was a month or so ago. Now I have a preferred brand of epilators and razors, have gotten better at giving myself a pedicure and mastered the art of threading my upper lip.
What is this magpie-like behaviour, Pooja?
While most people went into these lockdowns unprepared, there were many who interpreted the signs and stocked their homes well, not just with essentials but also other things. [And no, I do not mean those COVIDIOTS who inconsiderately hoarded toilet paper and groceries without a second thought about others' needs.] Groceries, books, board games, personal care supplies, pet supplies, hobby/craft materials, stationery for work/pleasure… there was a sudden rush to stockpile things that we thought we'd need to get through the lockdown. 
Those who didn't get the chance, waited for e-commerce deliveries for non-essential items to resume, and then ordered stuff at their homes. A neighbour e-purchased their first ever vacuum cleaner because there was no house help available. A friend finally set up a 'masale ka dabba' in his kitchen because he wasn't eating out anymore. Another family friend asked for suggestions for 'best laptop' because her daughter would need it for her e-classes. An uncle purchased a toolkit because he was going to fix his own air conditioner.
One man's non-essential is another man's essential, is it?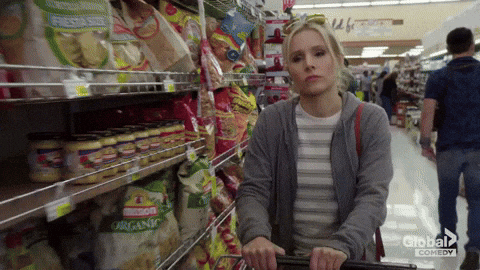 The new normal
But is this really extra AF or the 'new normal' as the kids are calling it these days? Our definition of essential services has changed in the past few months. But the more we stayed indoors, our definition of what was essential goods to us also seems to have changed.
A lot of these things seem non-essential, and chances are, they're exactly that. These are luxuries of a privileged household, and rather inconsequential in the grand scheme of things. Especially when we see the desperate situation around us. But the fact remains that our homes, in whatever capacity, are transforming into some version of comfortable survival bunkers, equipped with all the things we'd need to weather any such catastrophe indoors again. Maybe these items make us feel safe; maybe they keep our anxiety at bay by keeping us happy. And maybe if never had them in the first place, we'd have been just okay. I mean, you really don't need five different types of cheese for that homemade pizza now, do ya?
The idea is simple: Home appliances, medical supplies, recreational tools, anything that can make your life comfortable for longer periods of time indoors is now on everyone's essentials list.
Sure, you never needed your own streaming subscription, and freeloaded on a friend's. But what are you going to do when his entire family now wants to use it too? Obviously, get your own. Maybe you won't even need it after the lockdown, when things will be back to normal. But with everyone harping on about the new normal, maybe that's not an option anymore?
https://thehauterfly.com/lifestyle/work-from-home-might-be-boring-but-i-am-relearning-how-to-interact-with-my-parents-and-its-interesting/
Is there no going back?
Probably not, methinks, and for a bunch of some very valid reasons. We're already in Unlock Phase 1 right now, and several hitherto unavailable goods are now back on shelves. But our psyche is still in survival mode. We're probably thinking, "Oh great, but what if they shut everything down again? We must be prepared," "They've said that COVID-19 will never go away. So we must change things up."
Of course, not all these transformations are motivated by fear and convenience. Some are genuine purchases. For example, you might've been putting off buying a personal vehicle, but since you've anxiety and public transport will only get riskier, you might consider speeding up the splurge. Or you may have discovered that you're actually good at baking and want to pursue it as a full time hobby, which means your home will now always be stocked with baking supplies. What if you turned our resin art obsession into a lucrative side-hustle during the lockdown? Of course, these supplies are now essential.
Reasons can be varied, but the reality is that even though most of our world is being put back to normal, brick by brick, it's going to be shaped a little differently when it comes to the comforts of our home. And we've got the pause button that coronavirus forced us to hit to thank for this!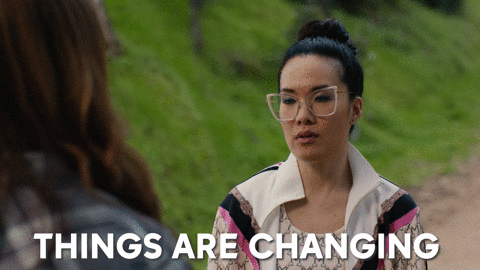 Has the lockdown changed your home in any way? Let's compare notes!
https://thehauterfly.com/relationships/this-woman-has-been-using-her-exs-netflix-account-by-naming-her-profile-settings-this-is-next-level-genius/
Jinal Bhatt
Sharp-tongued feminist. Proud nerd. Opinions with on-point pop-culture references about films, books, your toxic BF, the patriarchy, and the Oxford comma.
Know more