Christopher Miranda
Culture
9 Emotions You Go Through When You Are The Bride's Sister
By
|
Getting married is the best decision my sister has ever made. At least I think it is. Don't know about her though, I couldn't be bothered to ask. Now with the wedding preps in full swing, there are just so many emotions! Happiness, sadness, excitement and to be honest I am feeling them all together, in one go.
I have an excel sheet of things that needs to be done for the wedding. From caterers to her bachelorette, the smallest details are added to the sheet. Yes, I am a very enthusiastic little sister. And this excitement comes from the first wedding happening in the Meerza family and after that is, of course, me whose wedding is being talked about and it's freaking me out. I hope it's only in the talks, and not executed because I like other people ruining their lives, not my own.
I know most of us are unable to fully put into words the feelings, the adrenaline rush and all the stuff they go through for their sister's wedding. On the other hand, I have decided to write about it, because why not? Here are 9 emotions every bride's sister will relate to.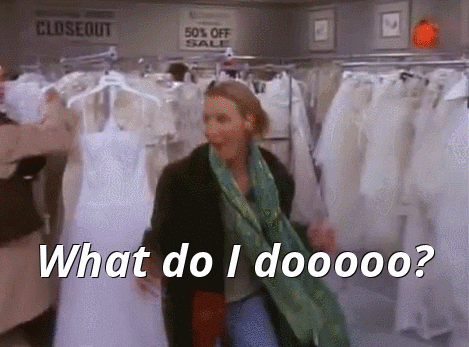 As I mentioned above, this is the first wedding in my family and I have never been this excited in my entire life about someone getting married. At this point, I pester my sister to start buying things for herself, and if she doesn't, I make sure I do it for her. I look for things to do for the wedding. I have an opinion from everything including the candle stand to the mints and that might have annoyed everyone at home *whistles while looking away*
I want to announce it to the world. If I could, I would buy a megaphone to tell the world that my sister is getting married. But, I do the job without megaphone as well. My colleagues were doing what the company pays them to do and suddenly, I will start talking about the wedding preps and then everyone gets distracted and starts shopping online with me. They are genuinely happy for me and were expecting me to invite them, but to their dismay, it ain't happening. If ya'll are reading this, then please take the hint guys.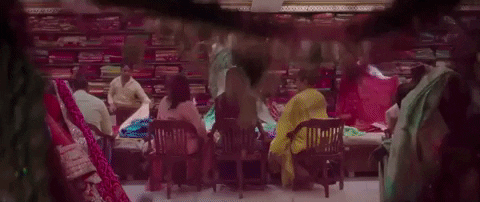 I am so excited, I have shopped for everything, down to the shoes.  I say this while I continue to window shop online, buying more unnecessary things that I assume I will need for the wedding. All my outfits are in place for all the functions, because the excitement got the best of me. My sister still hasn't decided what she is going to wear for haldi. TBH I will make a great bride, but I am not in a hurry. I hope my mom is not reading this.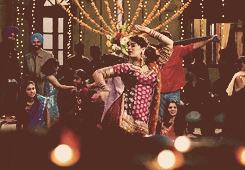 Sangeets are a big hassle, for the fam. From picking out the best non-cliche songs to practicing and teaching them, it's a function that requires a lot of dedication from me and my cousins who have two left feet. Suddenly, I am the miniature version of Saroj Khan who is trying to not kill her sister's friends who can't get that hand gesture properly. Ugh.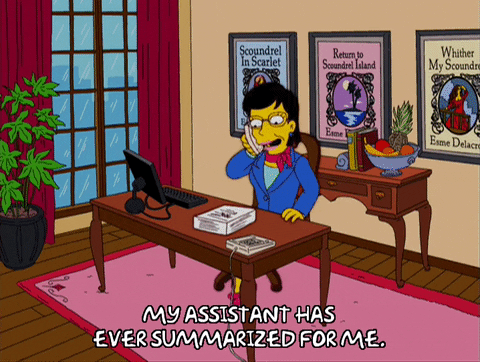 I could be Anne Hathway from The Devil Wears Prada, except this devil, doesn't wear Prada, does all the assisting though. More like Hill Road.  I have suddenly been promoted from being a sister to my sister's PA because she is too busy avoiding everyone. So, I make calls for her, I keep the relatives abroad updated, basically everything a PA should do, but for the wedding. I hate WhatsApp groups in general and to be added in a million groups during the wedding is making me want to throw my phone out, move to another country, and change my identity. And these are the groups my sister is well aware of. You see she is very smart and I am a bad liar. We have a bachelorette group where we are trying to make a plan, the cousin group where I am planning the whole dance sesh and the relative group, where everyone keeps saying "You're next"
Keeping things on the down-low with my sister is something I have always failed at doing. I remember when I would buy her gifts she would know, and would pester me to show it to her. And history repeats itself as I make bachelorette WhatsApp groups that she is aware of, except I have told her we won't be going anywhere and will be celebrating at home itself. I hope this lasts till we actually take her out for it.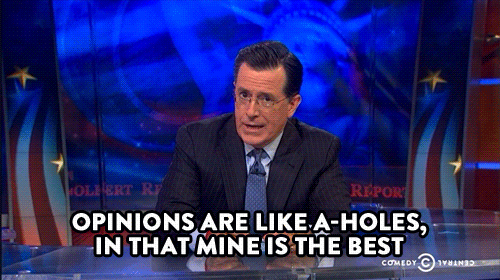 I am not a very opinionated person, I will give one when someone will ask for it otherwise I sit back and watch people bear the brunt of having a voice. I am very nice like that. But this time even though my sister hasn't asked for an opinion, I will give her one anyway. She says something should be yellow and I say it should be red and this goes on till the point my sister wants to take me and throw me to the garbage place "I was adopted from".
Even though she may look calm, but from time to time she also gets a panic attack and that's okay. I am there for her to help her calm down, talk her through it and all that. I don't tell her this but deep down I'm freaking out because my partner in crime won't be living with me anymore.
GET HAUTERFLY IN YOUR INBOX!