Shrey Sawant/ The Hauterfly
Lifestyle
After Virtual Weddings, Virtual Divorce Is Now A Thing. This Delhi Couple Is The First To Get One
By
|
Coronavirus is surely making our lives harder, like never before. But can I confess something? I secretly think some of the changes that it has brought in our lives might actually be good for the long haul. Again, I'm not saying the virus is a good thing (IT SUCKS). But come on, people are now considering smaller, intimate weddings online that barely cost any money! No more venue or catering complaints, and no pandering to annoying relatives, because guess what? You can just remove them from the video call! And what happens if you don't like the person you're married to anymore? Well, there's a COVID-special solution for that too. And this Delhi couple just got it—a virtual divorce!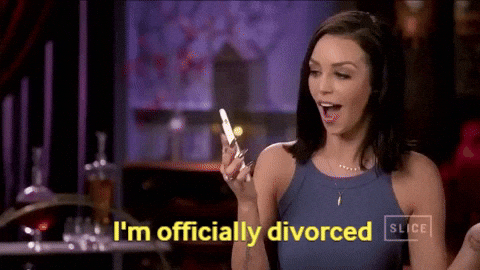 TOI reports that an estranged couple in Delhi was allowed to amicably part ways after virtual divorce proceedings were held via videoconferencing, and their joint statements were also submitted virtually. All the parties to this e-court proceeding, including presiding judge Deepak Garg and the court officials, appeared for the video conference separately from their respective homes, with the exception of the couple's attorney, who was in her office. Now isn't that a convenient and safe way of conducting court matters in the time of coronavirus?
The couple got married in 2017, and a year later, began living separately. While the first motion for their divorce petition was filed right after, physically in the court, the second motion was pending. The judge heard both their video recorded joint statements, and attested that petition for divorce was mutual and not under any coercion, undue influence or fraud. Both parties were appropriately identified by their lawyer, and had even amicably arrived on an agreement regarding other procedures, such as maintenance.
With their video statements entered into record, and all due procedure followed, the judge saw no reason to not grant the divorce.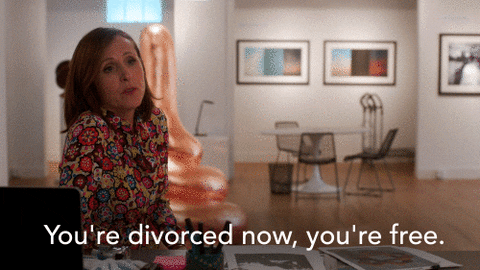 This first of its kind e-court proceeding has now opened a window for several others seeking legal recourse who found the court doors shut due to the coronavirus pandemic. The Delhi High Court now allows e-filing of court documents, a facility which is slowly being introduced in other state high courts as well. This enables other people who find themselves stuck in situations similar to the Delhi couple to expedite the process instead of waiting around for the lockdown to life. In terms of safety as well, this is a great move.
That being said, e-courts might work best for simple, straightforward cases like this one. In petitions that might require elaborate proceedings, and involve parties that are not so amicable, this might be difficult. An anyone who has been on a Zoom call with more than five people can attest to this fact; this can get pretty chaotic, pretty quickly!
The lockdown has tested the compatibility of  a lot of couples. So if a quickie divorce is their thing, and if their state HC permits, this could be a hassle-free way out. It is difficult to say at this point what the criteria would be for courts to examine cases virtually, but considering the instances of domestic abuse are on the rise, spouses who want an out just got one step closer to getting it.
GET HAUTERFLY IN YOUR INBOX!