Ritika Singbal/Hauterfly;
Fashion
No Boys, Nepotism Does NOT Rock, Nor Does Your Stinkin' Chauvinism
By
|
"Nepotism Rocks!" This seemed to be the war cry of the recently concluded IIFA awards in the plush international locale of NYC.
You'd think that since the venue was uber sophisticated and the fact that the creme de la creme of the Indian film industry was attending, it would be a classy event.
Well, you couldn't be more wrong. You could try, but you wouldn't succeed.
When 3 privileged, entitled, surprisingly regressive men take the stage, only one thing can happen — the vilification of a woman, that too, one who's not present.
In the name of humour, director Karan Johar, and actors Saif Ali Khan and Varun Dhawan decided to colour their banter with remarks directed at Kangana Ranaut, who had sat on Karan's Koffee With Karan couch and called him "the flag bearer of nepotism".
Not satisfied with whining online and at events, Karan even lashed out at the actress for using the "woman" and "victim" card when he was invited for an interview at the London School Of Economics by film journalist Anupama Chopra. *slow clap*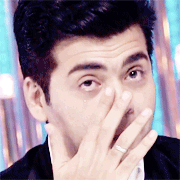 And now, even on a global stage with 2 of his Yes Men by his side. Don't you think you went too far, Karan?
Naturally, Twitterati went ballistic and didn't spare the trio, including noted names like journalists Rega Jha and Vikrant Gupta, politician/lawyer, Abhishek Singhvi, and comedienne Aditi Mittal calling the 3 crass and shameful.
When the cabal of 3 gang up and ridicule one of the finest actresses, it's proof of Nepotism in Bolly. Shame on u Johar, Khan, Dhawan

— Vikrant Gupta (@vikrantgupta73) July 17, 2017
"Three products of nepotism and privilege made fun of a woman who spoke up about nepotism and privilege." https://t.co/PiDohiM7nm pic.twitter.com/Uro2h9PLfn

— Rega Jha (@RegaJha) July 17, 2017
I'd like to see the likes of Karan Johar, Saif & Varun Dhawan try their Nepotism humor when Kangana is in their presence. #IIFA

— Abhishek Singhvi (@DrAMSinghvi) July 17, 2017
How is it an "insult" to Kangana? If anything it's a crass/tacky display of how shamelessly nepotistic Bollywood IS https://t.co/qmqTHjZ2aH

— Aditi (@awryaditi) July 17, 2017
Not surprisingly, the 3 men apologised for their "joke", starting with the youngest of the lot, Varun.
I express my apology and regret .. I am extremely sorry if I have offended or hurt anyone with that act..

— Varun Dhawan (@Varun_dvn) July 18, 2017
Saif decided to throw everyone off during his seemingly "sincere" apology, using big words like "genetics" and "eugenics" (mmhmm), while Karan has stated that he is disappointed in himself for inflicting upon the world such classless humour, and has promised (yeah, we believe him) that he will never speak of nepotism or Kangana ever again.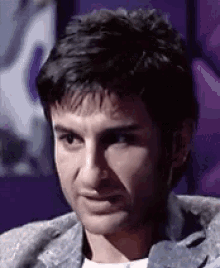 But Kangana truly is our Queen, as she has retained a dignified silence during this entire circus.
While these 3 go about putting their collective feet in their and each other's mouths, and then ungracefully taking said feet out, there's been not a peep from Kangana.
Like a mature, normal human being who is capable of functioning in a co-dependent society, she had said whatever she had to on the show (it's called honesty, guys), and in its aftermath, so understandably, she has kept mum this time round.
She's probably sitting back on her couch, eating popcorn, and watching the show. We'd do anything to be on that couch with her. YASS QUEEN!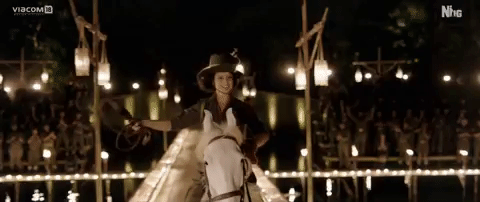 If you need any more convincing on Kangana's dignity as opposed to that of Karan, Saif, and Varun's, collectively, watch the video below, which is an interview with Anupam Kher on Republic World.
And all we have to say, Kangana, is that haters gonna hate, you keep slaying!
GET HAUTERFLY IN YOUR INBOX!