7 Tie-Dye Slip Dresses To Light Up Both Your Closet And Day
Updated July 25, 2022
Monsoon is all about embracing the brightest blues and going easy with your choice of silhouettes. Dressing up during the rainy weather can be a daunting task. While a plethora of fabric options require your attention to be worn in this weather, colours also play a great role in channelling your and the weather's mood. And if you ask me, I'd turn around a raincoat into my go-to pick for every occasion and day. But, sadly, that's not what the world would love to see me dressed on a dinner date or a special evening. So, in case if sequins seem like your ride or die, let me tell you to hold your horses, 'cos that too ain't a favourite amongst the rain gods. Hence, taking some style inspiration from our beloved Jugjugg Jeeyo star, Kiara Advani, we have found the perfect piece to help you dress up on a rainy evening. Hopping your way through the potholes and the not-so-beautiful roads of your city, these tie-dye slip dresses are here to guide your occasion wear closet. So, we rounded up our favourite tie-dye satin dresses for you to choose from.
View this post on Instagram
Blue Mood
If your mood is kinda blue, then this bright, blue and green slip dress will help you cheer up. Featuring an elegant cowl neckline, and string straps at the back, this satin, tie-dye dress from Zara is our favourite on the list. Also, the pattern will easily help you replicate Kiara Advani's airport look. P.S. It is also available at a discounted price, so hurry up and get yours from here.
Romantic Rose
For the lovers of pastel hues, a romantic rose is never a no-no. Hence, our pick is this ombré shift dress from Ginger by Lifestyle. Featuring a cowl neckline, the dress also comes with adjustable straps to suit your style. Shop Here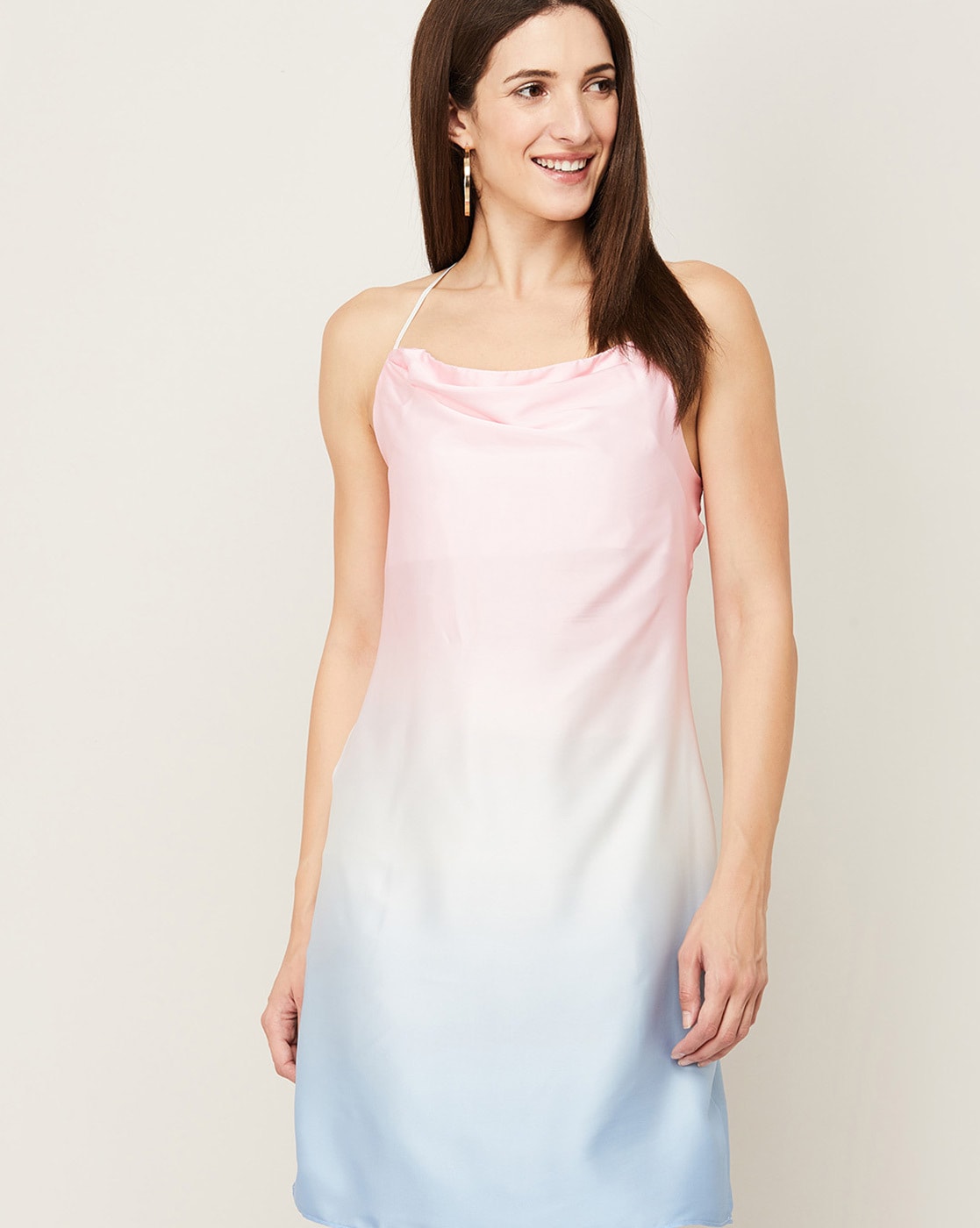 Multi-colour
This multi-colour, midi dress by Ahi Clothing, features an interesting overlap drape and ruched detail on the side. The silhouette also incorporates a mini slit, and curled-up hemlines, to complete the chic look. Shop Here 
Mermaid Magic
Another of our preferred picks from Zara is this mermaid-hued, cut-out dress. Featuring thin, cross-back straps, adjustable gathered detail on the side and drawstrings, this satin, mini tie-dye dress is both chic and easy on your pocket. Shop Here 
Refreshing Mint
This refreshing mint, satin dress is ideal for monsoons. The tie-dye number from Fashionnova features a cowl neckline, string sleeves, and side, drawstring details, with an easy back opening. Shop Here
Jewel Tones FTW
For an understated glam, this ivory and brown tie-dye number from Urbanic is for the minimalist in you. Incorporating simple string sleeves and a staple cowl neckline, you can infuse a variety of colour play to spice up this dress. Shop Here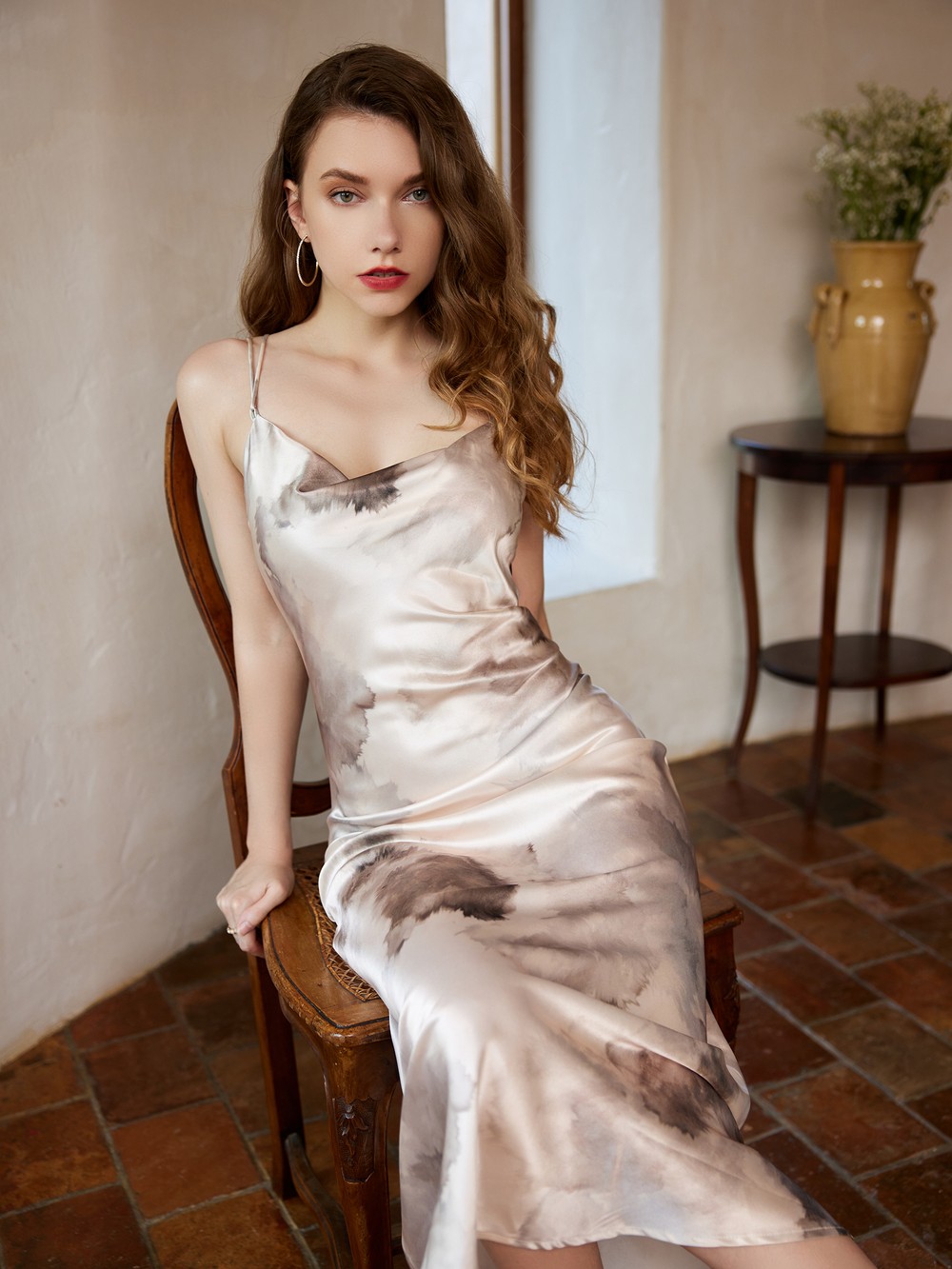 Mini Mania
A tie-dye satin dress in mini by Asos is another fab piece to pick. The silhouette features a v-neckline, with an interesting empire-cut, and ruched detail. Shop Here 
Tell us your favourite pick from the list above.
Kareena Kapoor Khan Made Funky Co-Ords Her Holiday Uniform. Might We Copy You, Poo?