Christopher Miranda/ Hauterfly
Fashion
Genelia Deshmukh Looked Stunning At The IIFA Awards. Everybody Else's Fashion Was Entirely Underwhelming
By
|
Yes, we said it! The IIFA awards red carpet last night was a HUUUGE letdown for us fashion hounds. Award shows are, hands down, one of the most glamorous nights in any given year. They bring out the biggest talents in the industry, wearing their most fabulous outfits on the red carpet. But the fashion at IIFA this year was as boring as the was such a let down, I could've spent time planning my more creative pursuits (which I don't have, but hey!) Apart from the fact that we might never get why IIFA chose to change the red carpet to green, we were let down by the snoozefest that were the looks. While we did have some (Swara Bhasker in her sexy white gown) saviours among them, the overall show was a big dud!
First up, we want to give a big shout-out to Genelia Deshmukh for staying true to the essence of 'Award Show Fashion' and looking her usual, beautiful self.
Genelia Deshmukh
Decked out head to toe in the most unusual but pretty shade of sage green, she looked ravishing. The Manish Malhotra gown ended up being the highlight of the evening for us. The gown had all the classic red carpet fashion elements to it…the high slit, the bustier and just the right amount of train. Love!
Alia Bhatt
Alia Bhatt is one of the stars that genuinely make us go "So, who are you wearing tonight?". The girl has had some amazing red carpet moments. Unfortunately for this one though, it's just plain boring. The Georges Chakra gown is not the best the label has to offer. The peach colour washes her out and the silky fabric just could not stand up to the Mumbai rain. We shan't forgive a gown with wet spots on them on the carpet, it's too painful!
Katrina Kaif
It doesn't bode well for your outfit when you can't tell it from your dance costume. Katrina took to the IIFA stage last night in a golden number that is very reminiscent of her Sheila Ki Jawani garbs So does the main outfit she wore at the carpet. Baring your midriff on the carpet is sexy but this one screams boring and uninspiring.
Radhika Apte
FYI: The phrase on Radhika's Gucci dress means "Dress for the French Riviera in winter", which is where you should be wearing it! The beige silk taffeta dress with ruffles is made for a daytime movie premiere, not an evening of giving out the year's biggest awards. Also, did they fan out the ruffles on her shoulder and side seam? Erm, you are not supposed to do that.
Swara Bhasker
We love Swara's gown! The Avaro Figlio textured gown reminds us of Priyanka Chopra in her geometric Ralph and Russo dress from Oscars 2017. It's a white hot gown that is very familiar to the red caret. But that top knot they put her in, why? We also loved the fact that she, at one point, just chucked her heels off on the red carpet and continued barefoot. We hope the gown's fine, though!
Aditi Rao Hydari
Aditi Rao Hydari's Falguni Shane Peacock gown was so wrong for the red carpet that we can't even begin to talk about it. It's a cocktail dress with a train. There is nothing special about it, we think we have passed out in one of these dresses on a night of pub hopping. Also, that choker…rebel girl gone wrong?
Preity G Zinta
Preity Zinta is gorgeous in that natural makeup and crimson lips, but the gown, honey no! Only Meryl Streep has the right to twin with the award statue itself. The Gauri & Nainika gown is luxurious, yes, but for a special dinner at Windsor Castle maybe? No tea, no shade Preity!
Mouni Roy
Uhm, is it just us, or does it look like Mouni Roy didn't even want to be here? Her makeup is uninspiring and her gown underwhelming. Feather trims are trendy, yes. But that colour is so not for her. Mouni has turned out some very chic looks in the past, so we wonder what went wrong with this one!
Nushrat Bharucha
NO.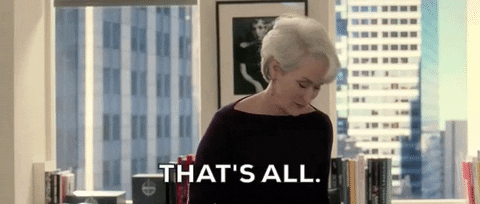 GET HAUTERFLY IN YOUR INBOX!