Dating
Couples In Live-In Relationships Must Not Be Harassed, Rules Allahabad HC. Some Relief Finally
By
|
I remember this moment when my bae had dropped me home and we had a very emotional and warm day. It was just the right thing to hug and kiss before we parted ways. But we can't ignore the fact that we live in India and even a small peck in a public place requires thorough scanning of the area around. Even more, if it's close to your house. Honestly, at this point, I don't care. I bet our families don't think people date but never kiss or do anything physical. I think this fear of your kids having a sex life is the biggest reason our society doesn't support live-in relationships.
If I tell my parents that I am going to have a sleepover with my boyfriend, they will freak out thinking that I will be sexing it up. But of course, we are adults and we can sex it up without our parents finding out. While our families choose to live in a delusion that the kids are practicing abstinence, youngsters are trying out new sex positions and buying handcuffs off a sex toy store. So why can't we just accept that two adults will share physical affection and they can sleep on the same bed? Live-in relationships are looked at as if the couple is not having sex but starting a shady cult or something.
Thankfully, what seems like some sort of relief came with an Allahabad High Court ruling to safeguard a couple in a live-in relationship. Kamini Devi and Ajay Kumar of Farrukhabad had filed a petition for protection against the harassment they were facing from their families.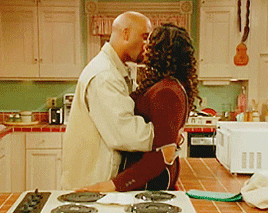 Both of them are in their 20s and voluntarily living together as two consenting adults for the past six months. Kamini said her parents had been harassing her to marry another man of their liking. This is why she packed her bags and went to live with her boyfriend. The couple had made a complaint at the police station but no action was taken neither was any protection given to them. This is why they had to send a written petition to the court. I mean, why wait for something major to happen? It's not like we are new to honour killings, right? Even though I come from a modern family, they wouldn't be so comfortable with me being in a live-in relationship. I would however be able to make them understand. Many couples don't have that privilege or should I say basic rights as two consenting adults?
"We are of the view that the petitioners are at liberty to live together and no person shall be permitted to interfere in their peaceful living, as Right to Life is a fundamental right insured under Article 21 of the Constitution of India in which it is provided that no person shall be deprived of his right to life and personal liberty," the ruling was done in the favour of the couple.
"Hon'ble Apex Court in a long line of decisions has settled the law that where a boy and a girl are major and they are living with their free will, then nobody including their parents has authority to interfere with their living together," a bench comprising Justice Anjani Kumar Mishra and Justice Prakash Padia said.
The bench also offered the couple protection in case the situation gets more difficult. "In case any disturbance is caused in the peaceful living of the petitioners, the petitioners shall approach the Senior Superintendent of Police, Farrukhabad, who shall provide immediate protection to the petitioners," the court said.
This hearing may be for one particular couple but it sets an example. It is immensely encouraging that the court held the right of two consenting adults to be in a live-in relationship. These couples have a hard time finding apartments to rent as well. Several societies have a no unmarried couple policy, already placing a blanket ban on live-in couples. What right do they have to judge anyone on their relationships and choices?
Such hypocrisy! The moral policemen of India will point fingers at an unmarried couple in a live-in relationship or basically having an active sex life. On the other hand, they can be shitty to their partners, do anything behind closed doors, have affairs and that's all okay.
The court in its decision also said how the Supreme Court has supported the rights of couples in live-in relationships. Hopefully, the disparity between the law and social attitudes will diminish with time and the right kind of support.