Chingsanghoih Guite / The Hauterfly
Culture
Study Says Women Find It Harder To Resist Cravings Than Men Do. Thanks, Science, For Understanding!
By
|
This lockdown has been a very confusing time for me. On the one hand, I've been bombarded by pictures of home-baked banana bread, cakes and pizzas, and a whole lot of food. I learnt to cook so many different desserts and cuisines in these last seven months, my mother readily purchased any kitchen supplies I'd ask for. On the other hand, there are friends who've decided to give Katrina Kaif a run for her money when it comes to fitness. And there goes my mom again, shifting loyalties and asking me knock off the extra kilos that I've added on top of the extra kilos that I already have in my body. It isn't body shaming, but more like a health concern at this point. But the thing about losing weight is that you need to balance exercise with a healthy diet. My question then is, behen cravings ka kya karein?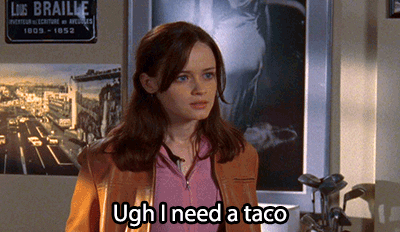 Some people are lucky enough to only crave certain types of foods. Me, I have the most random cravings, so much so that I've been teased by my friends as being a perpetual pregnant woman! There are days when I crave cookies; other days when I'd like nothing more than some chaat. I love pizza, so you'd think it would make sense to crave some gourmet, truffle oil-mushroom-laden fancy pie. But no, I also crave those Indian pizzas that are served in your regular Udipi restaurants too!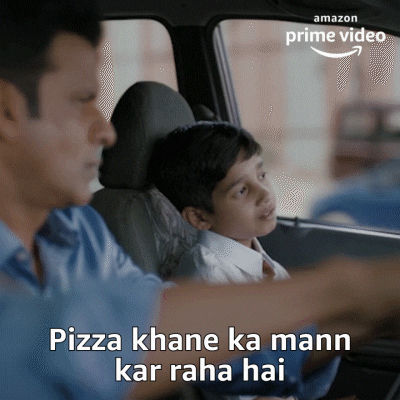 From a particular, thunderous brand of cola and frankie to cinnamon buns and white chocolate, the cravings are endless.
When I am on a detox or a diet (which is almost a perennial process at this point), keeping my mind off of cravings is one of the biggest hurdles for me. It was relatively easier to do before. But the lockdown that has me home 24/7 makes this harder than it needs to be. What always surprised me was how easier it was for my brother or that guy friend who shed a score and half kilos to stave off their cravings. Their weight loss was also faster. As if my lack of control wasn't humiliating enough, my periods would arrive, bringing a fresh new wave of cravings that I absolutely could not overlook. I'd be binge-watching rom-coms on Netflix, with something chocolate-y in one hand, a wine glass in other and feel super guilty about it later.
Turns out, all these irresistible cravings? Not my fault! A study has claimed that women do indeed find it hard to resist cravings as compared to men.
A study conducted on 23 volunteers and published in the Proceedings of the National Academy of Sciences concluded that men found it easier to resist food-related urges as compared to women. This also helped them lose weight faster. In the study, the volunteers, comprising both men and women, were asked to fast for an entire day and then suppress their thoughts related to food. The men found it easier to do this and had fewer hunger pangs than women.
Brain scans of the male volunteers revealed that there was less activity in the amygdala, hippocampus, orbitofrontal cortex and striatum regions of the brain, which is linked to food urges, as compared to that of the women. The researchers believed that men were able to "switch off" their thoughts about food because their brains had higher cognitive control as compared to women.
"Lower cognitive control of brain responses to food stimulation in women compared to men may contribute to gender differences in the prevalence rates of obesity and other eating disorders."
Dr Ian Campbell, medical director of the charity Weight Concern, also pointed out that men were more singularly focussed on the task at hand—controlling cravings—and that made it easier for them to commit to the task. Women, on the other hand, had so much going on in their mind as they cared for other's needs around them, that their cognitive control was perhaps not as focussed and therefore weaker.
"Men are more single-minded than women and tend to commit themselves more. Women on the other hand are much more concerned with the needs for others around them."
Another major reason for this behaviour was the existence of the hormone oestrogen in women, which promotes weight gain  or resists weight loss in women, thereby making it harder for them to lose weight. Men don't have it, which would mean the game's just better rigged in their favour!
Great, science, thanks for understanding and letting the world know that it's not like I'm not trying. It's just that the odds are stacked against me sometimes! Next time I have cravings, I might just recite this whole thing back to myself in the hopes that my brain process it and cuts me some slack! Jokes aside, these findings about gender differences in how men and women process food urges should be a huge aid for nutritionists and doctors that are helping their patients with weight loss plans and strategies. Understanding one's body and playing to its strengths without making weight loss feel like punishment is the best way to make it effective and long lasting.
GET HAUTERFLY IN YOUR INBOX!