15 Websites You Can Waste Your Time On This Long Weekend!
The internet is an amazing thing. Truly, an absolutely wonderful thing. One can spend hours, days, and even weeks on it without getting bored. Though, then you will be shown the doors of rehab. But still, let's face, we're all masters at procrastinating! Even the internet can bore us (gasp!). And to help with that, we have something that will keep you busy. Guess what? THE INTERNET!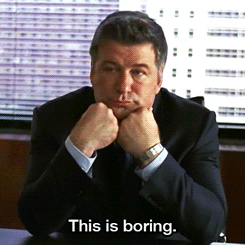 I have dug out a few websites that make absolutely no sense but are sure to keep you in fits of laughter. They're surefire, instantaneous mood-lifters. So next time you feel low or are just plain bored, visit these sites.
WARNING : If time is precious to you, please stop right here. These websites are so addictive that my whole team has been tripping on them the whole day!
1. Cat Bounce
Yes, it's exactly that! A couple of cats bouncing around your screen. You can drag them around or make them rain from nowhere! Cat Bounce is for all you feline lovers.
2. Manetas
If painting is your therapy, then Manetas is your website. What do you do? Splash paint.
3. Virtual Bubble Wrap
Admit it, no matter how old you are, bubble wrap gets you super excited — half the fun of online shopping is the bubble wrap that comes with your package! The satisfaction popping these bubbles gives is unparalleled — bliss! Virtual Bubble Wrap allows you to do that without spending any cash. Not the same, but still works!
4. Sneeze The Dragon
A cute little dragon sneezes out fire every time you click on it. It is so cute that it actually looks like a dog.
5. Faces Of Facebook
Faces Of Facebook website was created to up your stalker skills to the next level. It shows you the million users that are there on Facebook and if you zoom in enough you can go on a particular person's profile. I challenge you to find yourself! It might take more than one lifetime to do that, though.
6. Sanger
Dog lovers, we have something for you too! A pug will warmly welcome you every time you go on this site. Very, very warmly!
7. When Tumblr Is Down
Tumblr addicts, you are going to crack up reading the hilarious reasons for tumblr being down. Refresh for a new reason every time! My favourite — "When Tumblr is down, you might have to resort to desperate measures like reading a book".
8. I Waste So Much Time
Said every person who visited this site, ever! This place has combined images of everything funny that the internet has to offer. Go waste your time like a pro!
9. Everyday I Am
It will get you Hustling!
10. Paper Toilet
The most ridiculous website that has the potential to get you hooked! You will never be out of toilet paper here!
11. Staggering Beauty
To be opened under adult supervision! This website can be fun and really freaky at the same time. Just a snake, don't worry!
12. Draw A Stickman
Relive the good ol' days of school by going on an adventure with stickman. PS: This stickman is a little sarcastic!
13. Farfotsel
Go on a roller-coaster ride with a rope. Keep dragging your cursor to make loops and nonsensical designs. This is highly trippy and, after a while, we don't promise that you won't get a headache!
 14. I Am Awesome
Truer words have never been spoken! (Best website ever!)
15. The Useless Web
The last spot definitely goes to this website that takes you to other useless websites! So you can actually jump the whole list and come straight to this site.
Know more