Chingsanghoih Guite / The Hauterfly
Culture
22 Years Of Kuch Kuch Hota Hai: How 'Pyaar Dosti Hai' Set Me Up For Heartbreaks
By
|
Love in the time of Shah Rukh Khan came with a lot of templates. Pyaar Dosti Hai. If the girl loves you, she will 'palat' one time while walking away from you. Marriage is supposed to happen only once and with The One. The girl and the guy had to not like each other at first to love each other later. And the girl had to be modern but also be able to pull off a saree, have long hair, and an on-point makeup game. My woke self now wriggles her nose at these 'rules' of the game. But ek zamaana tha when this romance would be flowing in every 90s kid's veins and we were high on Bollywood's idea of romance. My personal brand of love drug, though, was Karan Johar's Kuch Kuch Hota Hai, starring SRK, Kajol, Rani Mukerji, Salman Khan and Sana Saeed.
Oh, and that love guru advice of 'Pyaar dosti hai', whic SRK's Rahul blessed us with, and Archana Puran Singh's Ms. Braganza (Aahaa!) repeated stylishly a few times…. Yeah, that f***ed my up and set me up for a lot of heartbreaks in my adult life.
I was two years younger than the younger Anjali was in the film, when Kuch Kuch Hota Hai released. Naturally, I wasn't much invested in the love lives of Rahul, Tina, Anjali and Aman when I finally watched the movie. I only cared for what Sana Saeed's Anjali 2.0 wanted, because, one, we were age-buds. And two, she seemed really cool to my single-digit-year-old self. I was already at an age where we had begun teasing girls and boys with each other's names in school. The graffiti on bathroom walls was starting to make sense. We'd learnt what the F word meant. We thought Anjali 2.0 was super bold for being able to call her Dadi 'sexy'. You get it, right? Our generation had to live through 'Sexy Sexy Sexy Mujhe Log Bolein' being censored to 'Baby Baby Baby Mujhe Log Bolein' because "Hawwww! Ashleel!"
Anjali 2.0 was sold on her daddy's college-time proclamation, pyaar dosti hai. It didn't matter that Papa didn't do what he preached, not really. Let's be honest, men do not look twice at tomboys like Anjali. We've had entire movies like Khoobsurat, Main Hoon Na, even YJHD to some extent, proving to us that a girls had to change for boys to notice them. In fact, to give a few lines from another SRK-Kajol movie, K3G, a makeover….
"Lambe baal our makeup and dressed in a salwaar. Tabhi lage ladki varna lage bekaar!"
*cue in 'Yeh ladki haaye allah'*
But only because Anjali was sold on it, so was I. I believed whole-heartedly that my semi-tomboyish self would one day find a guy who'd first fall into friendship with me, and eventually, and hopefully without needing the help of an eight-year-old kid from his first marriage, fall in love with me. It was possibly the reason why throughout my teenage years, I often found being friends with guys easier than I did with girls.
Now this doesn't mean I feel for every boy I befriended, or that I loved being in the friend zone because that was the place to be according to Kuch Kuch Hota Hai. But I hate to admit, that it did happen a lot more than should've been normal. I was always the best friend a guy could have, pretty much like the OG Anjali, always supportive, always available, and even playing wingman when they needed me to be. And as expected, I caught feelings way too often. Unfortunately, this meant sometimes watching the boy I caught major feelings for ask me if I could set him up with my girl BFF. I should've said no, and put my feelings forth. But I had focused so hard on being a good friend that I found myself unwilling to risk damage to what he had. If our friendship remained, we still had a chance in the future. But if he hated me after knowing how I truly felt, I'd lose so much.
When this happened, it would break me. It was only a matter of time before I couldn't bear to be in the vicinity of the love that was supposed to be mine but was someone else's. Since I was taking all my coaching from Anjali here, I decided to shun my Rahuls and maintain safe distance. Good friendships ruined, just like that. Ironic, since all my decisions before this were meant to protect these friendships!
Eventually, like Anjali, my metamorphosis also came. I transformed from a caterpillar to butterfly. Which means I finally figured out my style quotient, learnt to apply basic makeup, and click a good selfie. And I thought, okay, now I was ready to find my Aman. Yes Aman, because being an adult means realising that Anjali should've gone with Aman. He loved her unconditionally FFS!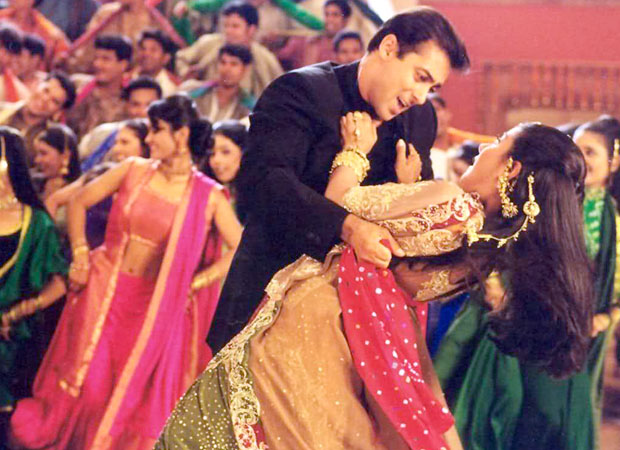 But guess who came back, exactly as predicted by the movie? The Rahuls of my life! And like Anjali, who was once burnt (or jali, see what I did there?) but not twice shy, I flitted back to these Rahuls. Maybe they'd had realisations too, like I did, I thought. And because 'pyaar dosti hai' rang loud and clear once again in my ears. This was meant to be, wasn't it? Now I could bore you with the details of what went down after. But let's just say, it was a happily ever after. NOT.
It took a rewatch of Kuch Kuch Hota Hai, once a few years ago, when my girl friend and I were drunk on wine and changing tv channels to make me realise that rom-coms, especially Bollywood ones, give really bad love advice. Rahul clearly said something without two thoughts in class, and Anjali's overthinking turned it into this torture instrument that she spent a huge chunk of her life getting hurt from. What's worse was that Tina, who knew exactly what was happening, chose to remain silent back then. We see that she lived a happy life and Rahul loved her unconditionally, if the first thought on her death bed was to reunite Rahul with his BFF, maybe she did live in Anjali's shadow secretly, all her life?
Anyway, the point is, pyaar pyaar hai. And dosti, dosti hai. Yes, finding your best friend in the person you love is a beautiful thing and highly encouraged. But finding a lover in your best friend, especially when the chances of reciprocation aren't exactly high, might cause you more pain. Of course, to each their own. There are many who've escaped the friend zone, as Humans of Bombay posts will tell you. But next time you have feelings for a friend, don't be like Anjali from Kuch Kuch Hota Hai and wait for the friendship band to turn into an engagement ring. Just tell him. Because sirf dosti se kuch nahi hota hai, Anjali. Samjhogi?
GET HAUTERFLY IN YOUR INBOX!