Adhesive Tabs Vs Nail Glue, Which Press-On Nails Are Better? We Tried To Find The Answer
Updated August 23, 2022
We girls just love our nails, hai na? But not all of us are blessed with perfect strong and long nails. While most of us go and get gel and acrylic nail extensions, it's not always a practical thing financially and otherwise. Nail extensions usually cost somewhere between Rs. 2000 to Rs 5000 and last about a month. To spend that much every month cannot be called practical. And what's worse is that gel or acrylic nail extensions do immense damage to our nails and it takes about 3 to 6 months for them to heal completely depending on your nail growth. This is also why press-on nails have become increasingly popular among us nail enthusiasts.
Press-on nails are easy to use, easy to remove (in some cases, at least) and budget friendly as well. One can get press-on nails for anywhere between Rs 200 to Rs 1700 per set of 24 nails and they hardly damage our nails if used with care. Even in press-on nails, there are variations to pick from apart from the designs, shapes and length. Currently, there are press-on nails that come with a pack of nail glue and then there are those that come with adhesive tabs. Which one is better as per your use? I know, I know, it's a little tough to pick which one is better. That's why I decided to be all your nail enthusiasts' knight in shining armour. I tried wearing press-on nails from different brands and switched between adhesive tabs and nail glue to understand which ones work when and how. So, without further ado, let's dive in.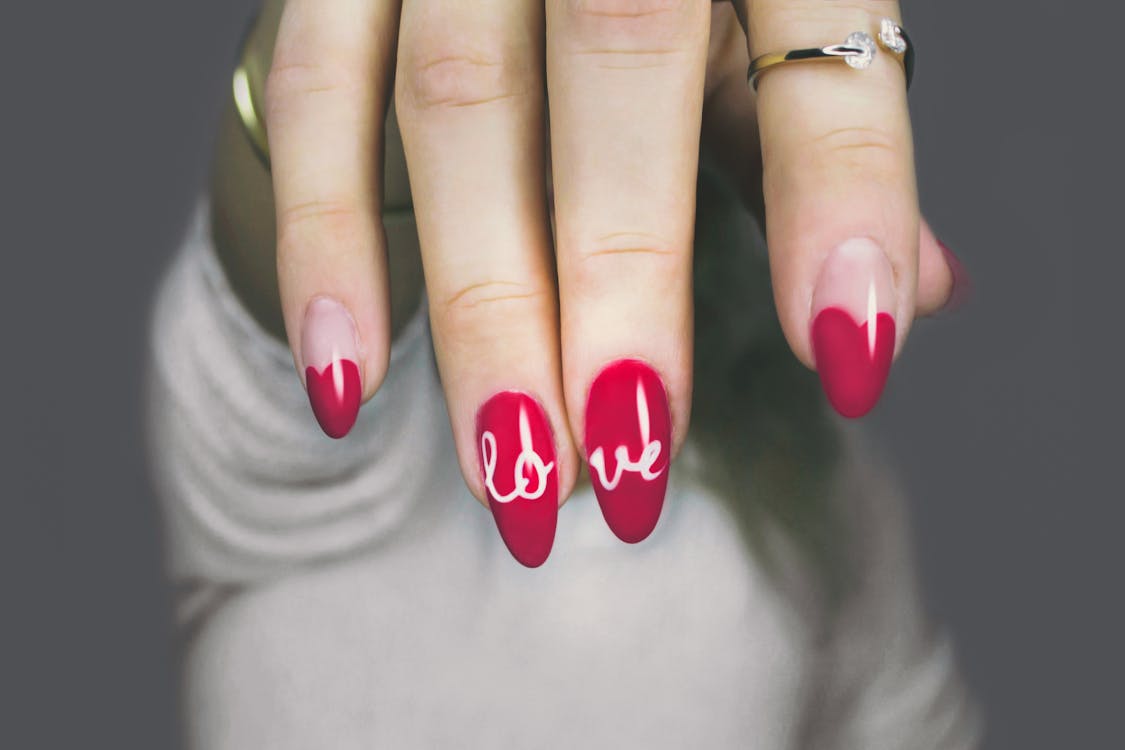 Press On Nails With Nail Glue vs Press On Nails With Adhesive Tabs
I tried press-on nails with adhesive tabs from Renee Cosmetics as well as press-on nails from SOEZI that come with nail glue as well as adhesive tabs. It also comes with a press-on nail removal product called EZI Off. Now, before we go on to understand between adhesive and nail glue, which one is better, let's understand the basics.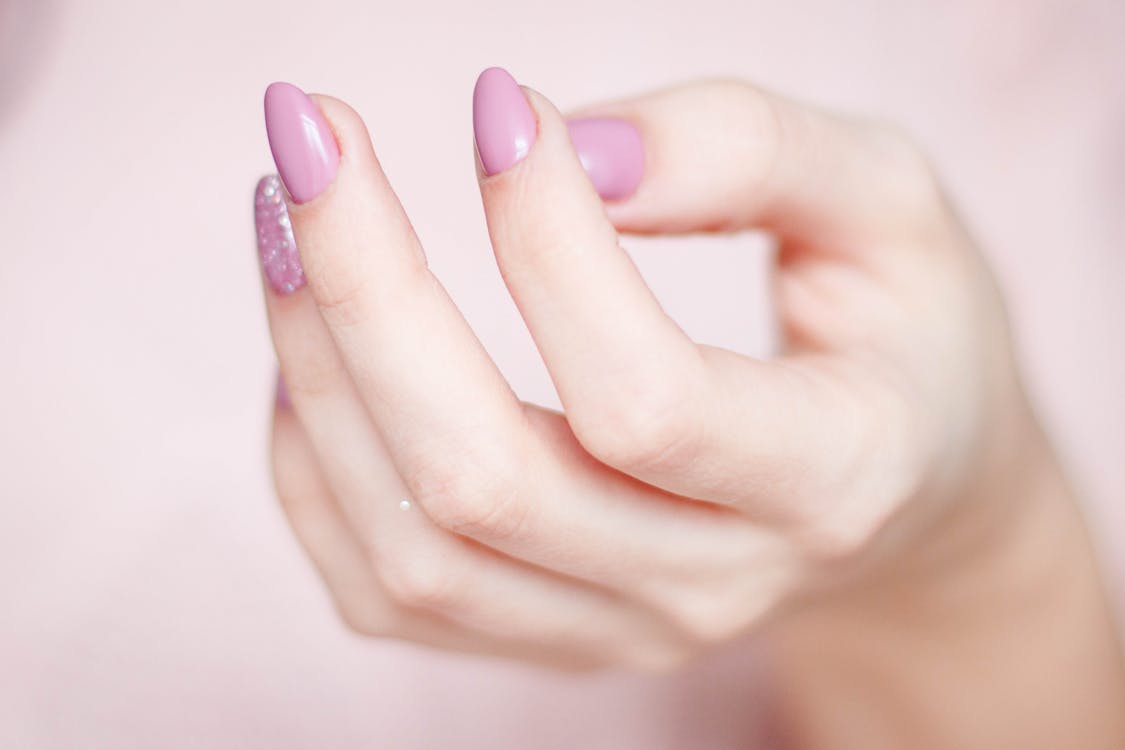 1. Which Press On Nails Last Longer?
As compared to adhesive tabs, nail glue is known to last longer. Ideally, nail glue lasts from 10 to 15 days depending on your day-to-day activities. On the other hand, press-on nails with adhesive tabs last for about 5 to 7 days. For someone who spends a lot of time doing household chores and whose hands come in contact with too much water throughout the day, press-on nails don't usually last long be it nail glue or adhesive tab.
The press-on nails from Renee Cosmetics come only with adhesive tabs and in my personal opinion, they surprisingly lasted as long as 15 days for me. Reason? They do not come in big size and are small-length nails which means that they're hassle-free to wear for daily use. Having said that, SOEZI adhesive tabs are also good but the application of these adhesive tabs is a little tricky.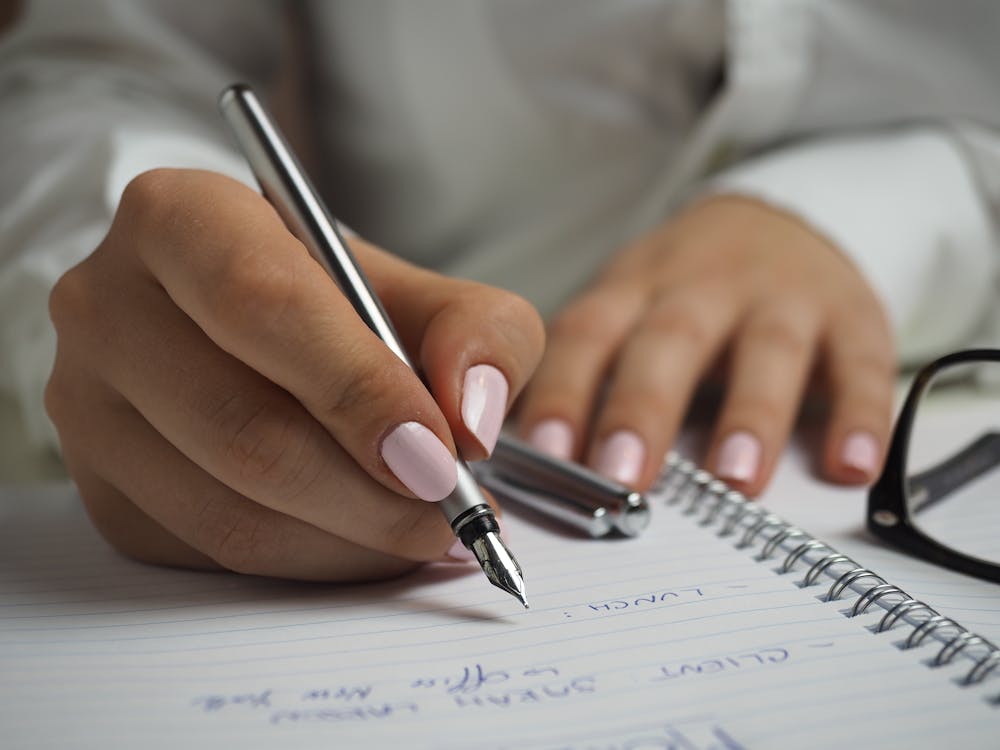 In terms of nail glue, SOEZI nail glue is one of the best ones I have ever used. My press-on nails with nail glue lasted for over 3 weeks without any trouble but keep in mind that if you don't follow the exact instructions mentioned on the SOEZI kit, your press-ons won't stick properly or last long enough (speaking from personal experience). I also tried press-on nails with nail glue from The Boujee Store and they're just as good but the nail glue does not last more than 8-9 days. Considering my love for press-on nails, I have tried some random brands off Amazon and Nykaa and while they're good to wear, they're not as long-lasting. I've had nails with nail glue that came off in 3 days and I've had those that broke due to pressure while I was typing.
2. Which Is More Solid?
The SOEZI press on nails with adhesive tabs seems a little solid but the adhesive comes off rather quickly and isn't very long-lasting. On the other hand, the press-on nails from Renee Cosmetic with adhesive feel a little wobbly and even feel funny when your scratch something or use your nails but they're surprisingly solid and extremely long-lasting. For daily usage, adhesive tabs seem like a great pick but if you want something extremely solid press-on nails with nail glue are a great pick. They're long-lasting and solid provided you pick a good quality nail glue.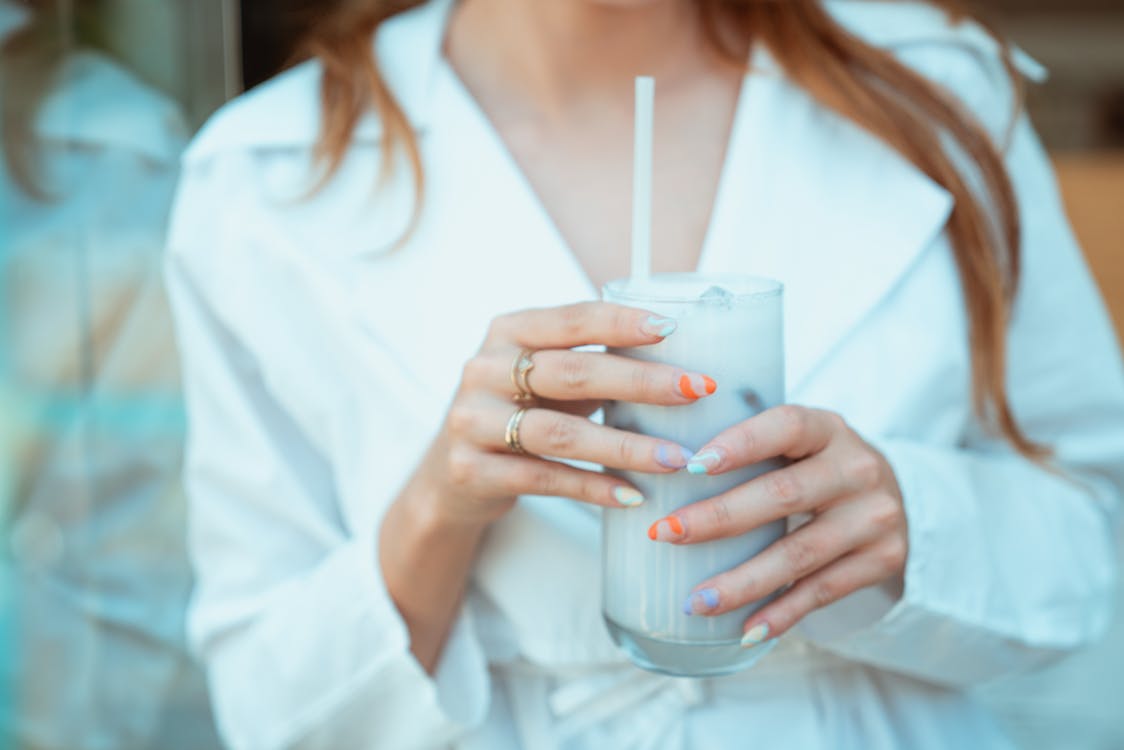 3. Which Press On Nail Has Easier Application?
Both adhesive tabs, as well as nail glue, are easy to apply. But press-on nails that come with adhesive tabs stuck on the nail are easier to apply as compared to press-on nails that send adhesive tabs separately as there are chances that you may end up damaging the adhesive tab. Speaking of nail glues, most of them come in bottles and are slightly tricky to apply as you don't want to get any glue on your fingers. SOEZI has a nail glue that comes in a bottle with an application brush much like nail polish which makes the application extremely hassle-free.
4. Which One Has Easier Removal?
Press-on nails with adhesive tabs are much easier to remove and happen very quickly. Nail glue is much tougher to remove in comparison but I must mention this, the EZI Off from SOEZI makes removing nail glue extremely quick and hassle-free. I did not expect it to happen so quickly and easily but I kid you not, it took me a total of 30 seconds to remove the press on nails from one hand. But that is not the case with most other nail glue, it does not come off easily.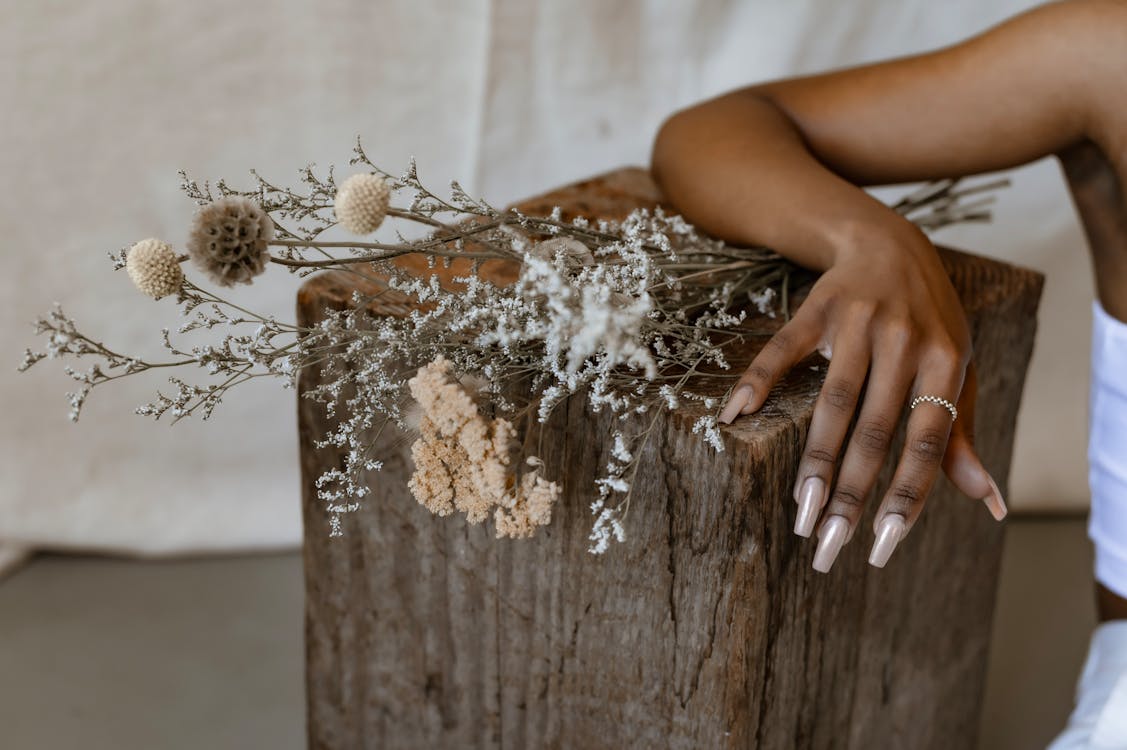 5. Between Adhesive And Nail Glue, Which One Damages Nails Lesser?
The adhesive is the perfect pick if you do not want your nails to be damaged at all. Nail glue does not do much damage to your nails but a little bit of damage cannot be avoided. Having said that, I believe if you don't end up breaking a nail and have to remove them all like I had to, EZI Off is the best thing ever created. Not only does it make removing press-on nails with nail glue easy but it also minimizes the damage. Thanks to the EZI Off, my nails did not have to suffer any damage at all. IMHO, this is a blessing for all of us nail enthusiasts.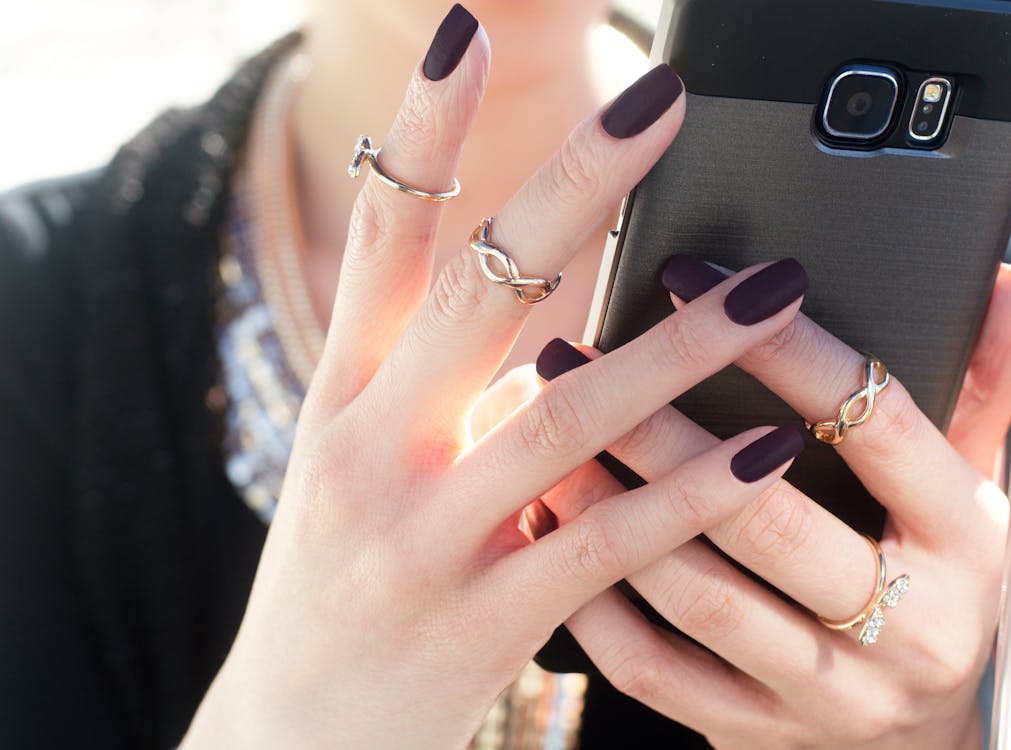 Verdict: Both adhesive and nail glue have their own advantages. For daily usage, adhesive seems like a wiser pick but for long-term use, press-on nails with nail glue are much more ideal. At the end of the day, it depends on how much you are willing to spend on your nails. Renee Cosmetics has 10 solid shades and designs in press-on nails available at Rs. 499 for a pack of 24 nails while The Boujee Store offers nails in various shades at various different rates. Manicured set of 12 nails begins from Rs 200 and goes up to Rs 1000, while a transparent set of 600 nails costs between Rs 400 to Rs 650. SOEZI being a celeb-owned brand is a little on the higher side. Press-on nails with adhesive tabs cost Rs 799 and the complete kit with EZI On and EZI Off ranges from Rs 1699 to Rs 1999.
Photo Credits: Pexels
5 Celeb-Approved Nail Trends That Are Big This Season As Spotted On From Alia Bhatt, Shanaya Kapoor And More