Christopher Miranda/ Hauterfly
Beauty
A New Pinterest AR Feature Lets You Try On Lipstick Shades Before You Buy Them And We Can't Wait For It To Come Around
By
|
A monumental convenience of living in the digital age is that there is an app for everything! From food deliveries to adopting cutesy pups online, you can establish pretty much anything by unlocking a smartphone. But the innovation doesn't stop there. Apps are old news; what does keep the customer engaged is the constant innovation that goes into it. There is always an upgrade that users can do with, whether it is to fix a shortcoming or to provide an add-on service either for a price or free of cost. My favourite kind of upgrades come in the form of immersive experiences that help bridge the gap between the user interface and the screen. And with Pinterest's latest Augmented Reality feature roll-out does just that!
The new AR feature lets users try on different lipstick shades in real-time and leads them to a landing page where they can shop for their pick. Top brass cosmetic labels like Estée Lauder, Sephora, bareMinerals, Neutrogena, NYX Professional Makeup, YSL Beauté, Lancôme and Urban Decay from L'Oréal have taken part in this roll-out. This service is aimed towards consumers making a purchase decision based on the shade that they liked, rather than fuss about the brand name. When buying cosmetic products online, we usually search for specific products followed by the brand. This can limit our search to just the products we are aware of, without actually exploring other options. An aggregated search result like Pinterest's smart Lens will open help buyers make more informed decisions, without ever having to step into an actual store.
Starting off with just lipstick, the platform aims to expand the try-on feature to other products as well. While Pinterest is definitely not the first player in the industry to roll out such a feature, it is definitely unique given that this is not a marketing tactic and how influential they already are. According to reports, more than 52 million people search and engage with beauty content at the platform on a monthly basis, in just the U.S. alone. Everyone from a fashion student or an assistant editor scour its pages to spot trends and source inspiration (I do it fairly often as well!). Some of the top searches in 2019 were reported to be "glossy lips", "pink lips", "ombre lip" and "black lipstick,", making it a huge opportunity to tap into a buyer pool. As such, we suspect this to be a game-changer in how women seek and purchase cosmetics, at least the ones that can be translated with a try-on feature!
The feature is only available in the U.S. with plans of expansion in the near future. We are definitely keeping an eye out for it because it can elevate our lip game and stay frosty!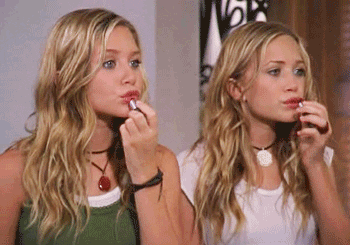 Don't Know What Red Or Nude Will Suit You? A Makeup Artist Tells You How To Pick The Perfect Lipstick!
GET HAUTERFLY IN YOUR INBOX!