Chingsanghoih Guite/TheHauterfly
Relationships
What Sleepovers In Our 20s Look Like. They Are The Antidote To Adulting!
By
|
There's just something about having a sleepover with your girlfriends. There's absolutely no reason to break into a dance routine on Bole Chudiyan with your gal pals. There's absolutely no reason to spend all your waking hours playing a game of Rummy when none of you are even good at it. There's no reason to go to the kitchen at 4 am and make yourself a cup of chai and instant noodles. But when we are doing a sleepover with our girlfriends, we feel free from the pressures of being reasonable. It gives us cheap thrills and sense of breaking free to do these little things we don't do in our regular, mundane, adult lives. It's like a break from the responsibilities- the sitting properly, the attending to everyone before yourself- with your girlfriends you get to be unapologetically you.
New York City-based psychotherapist Jessica Aronson told Repeller, "We experience a unique type of comfort in 'girly time' that men don't when they hang out together. It's always been that way." But sleepovers in your 20s aren't the frivolous kind you experienced in your teens. These are way intense! It's like we carry these invisible bags of stress, responsibilities and heartache into a sleepover and watch some of it get healed in the process. You feel like you're almost in this divine cult that heals and empowers.
An all-girls sleepover, with no bras required, no filters required offering you a place of no-judgement is the perfect antidote to the ramifications of adulting!
Here's what sleepovers are like in our 20s and we still love them!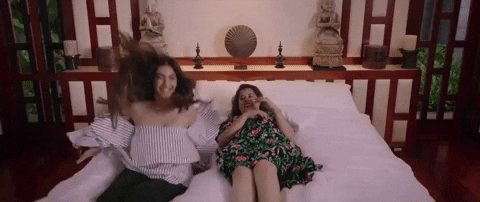 Sleepovers are very hard to come by
With all of us hustling, working jobs, trying to squeeze in time for our hobbies (Netflix may or may not be one of them!), it's difficult to gather all our girlfriends at the same time. Months go by and a year even and a sleepover is never realised. So when you finally land yourself a girls' night, you make sure there are enough Doritos to last a lifetime! And keep the wine flowing. We may not always have the time, but we make it count when it does happen.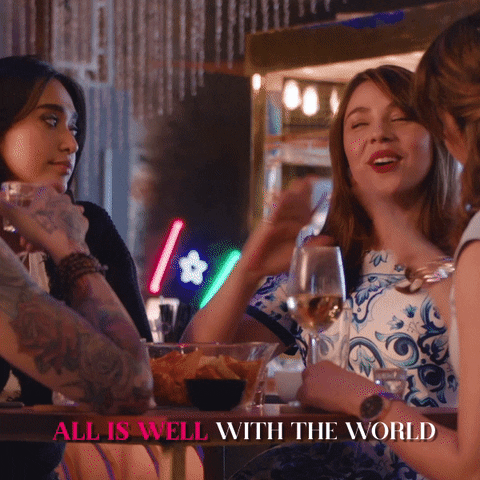 Ghost stories have given way to ghosting stories
When we were young, we'd get under a blanket and share ghost stories that would send a chill down our spine. We would all contribute, it would get eerily quiet and then someone would tell a stupid joke to take the tension off.  In our 20s, we are discussing ghosting stories and we're still feeling a chill down our spine but mainly because the dating pool is shit. If men think we don't tell our girlfriends about what jerk-y behaviour they did, they are highly mistaken. And it's detailed. We tell our girlfriends what you did, they chime in how horrible they think you, it's like free therapy.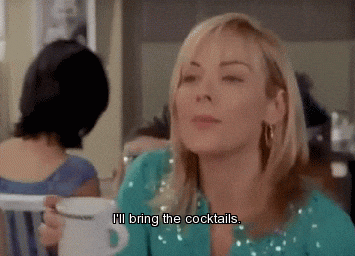 Is it complete without some daaru and chakna?
You know you're adulting when chips aren't snacks but "chakna". We let our hair down, with a couple of drinks and each one of us have a particular preference. If we aren't drinking everything with high alcohol content it's because someone else is having it.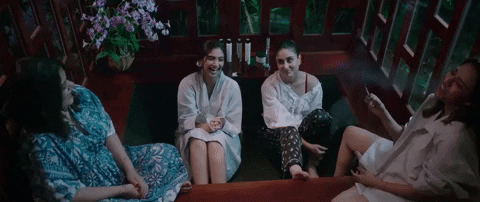 Conversations go from senseless to philosophical without prior notice
They say the best conversations happen at night and the best way to find out is have a sleepover! We start by catching up on what's going on in our lives, make jokes and all that. But before you know it, we're talking some really philosophical shit. Heart-to-heart and honest conversations happen once you're deeper into the sleepover.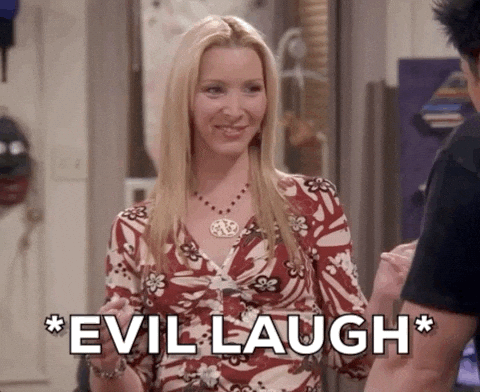 The next day you have so much digital evidence to destroy your social rep
We don't do this often, so we need to burn all that pent up energy! One thing leads to another and we are dancing on the silliest of songs, someone's giving a drunk monologue, someone's fast asleep and we click so many pics and videos. These are embarrassing and you must bury them in your phone for eternity.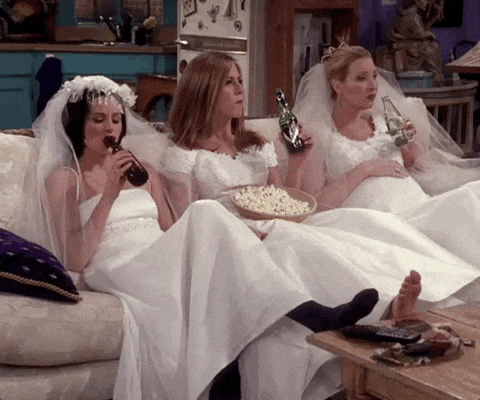 You struggle to watch the full movie
Each time we do a sleepover, we really want to watch a whole movie but one hour into it, you see your friends falling asleep. "Oh no, I am watching," they say. Two minutes later, a pool of drool has collected on your pillow. This is when you switch it off and head to the kitchen for a caffeine fix because hello, no one's sleeping!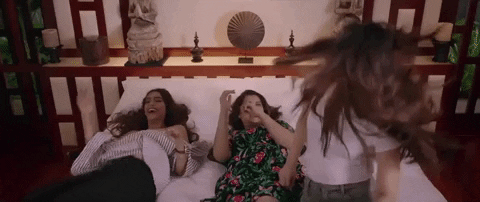 You love your friends but the next day you can't wait to go home
You absolutely enjoyed the sleepover but you can't wait to go home, sleep on your own bed, poop in your own washroom and get some sleep. You can't believe a few years ago, you could do sleepovers so often! Having said that, it is your girlfriends that keep you sane when life gets tough!
GET HAUTERFLY IN YOUR INBOX!