Relationships
Bollywood Weddings Vs. Weddings IRL. The Things They Don't Show You
By
|
These days, a good wedding is one that mimics the wedding from the latest Bollywood flick. The bigger, the more glitzier, more ostentatious it is, the better, the movies will have you believe. We try hard to do it like they do in the movies, and often, we do nail the colour themes, the sangeet dance, and the beautiful clothes. But guess what? Bollywood weddings don't quite reflect the reality. Here are 8 things that happen in weddings IRL, but we don't see it on the screen!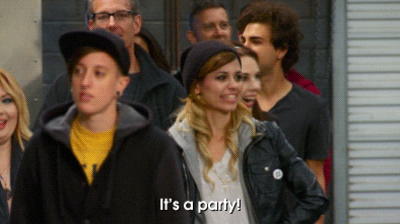 1. The pre-wedding parties where people are not decked up
These are the parties hosted by friends that we attend in our casual clothes. We get together with our buddies and enjoy the last few days of bachelorhood. These low-key affairs don't have a place in the movies. No one does smokey eyes, no one is trying to keep a strapless dress up, everyone's there to have a good time. Bollywood skips this bit completely.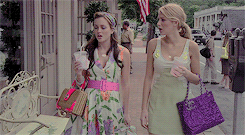 2. The emptying bank accounts
Weddings are expensive. We all know it, and IRL, talk about how much that perfect wedding costs. But, on-screen, it almost feels like the gala affairs are free! In real life, we are just gathering a huge debt, mostly.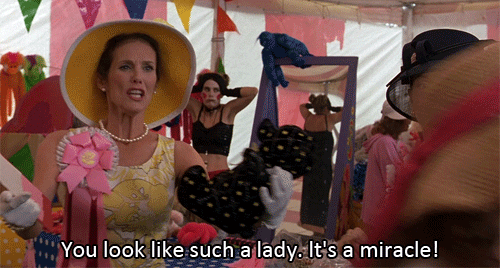 3. The bitter and disappointed relatives 
There is always that one person (or, people) who think they didn't get enough attention at a wedding that has nothing whatsoever to do with them. This is often a relative we see only at weddings, and who doesn't figure in our daily lives, but assumes a lot of importance. Why are they invited?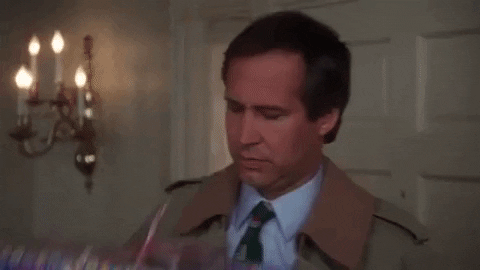 4. The competitiveness around gifts 
Who got the better present? Nobody asks this question, but everybody seeks the answer. This happens only IRL. In Bollywood, everybody loves everything, and everybody is happy. I mean, some people only get pretty flowers and it's not enough. Surely.
5. That elderly person hitting the snooze button
I can't remember a single wedding I've attended where SOMEBODY in their old age didn't end up sleeping while occupying front row seats. Maybe it's stress, or maybe it's a custom that is passed down in whispers among the senior citizens. I guess we'll never know because the movies don't show it!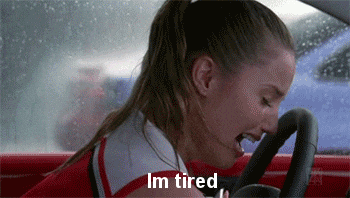 6. How exhausting all the shopping can be 
Cinema paints all of it in shades of glory. It's bullshit. Wedding shopping and prep sucks. It's not all happy girlfriends and endless martinis. It's a lot of rounds of the same shops, alterations, monies and all that.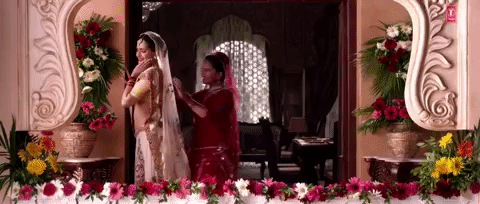 7. The Non-Bridezilla bride 
Some brides actually enjoy their wedding! All they want to do is have a few drinks, look good, and have a great time! And guess what? They do manage to do that. They don't want to be miserable, and don't want to make anybody else miserable. They want everyone to have fun!