5 Ways To Be Productive In The Honeymoon Phase Of A Relationship
Life would be so good if all you had to do was canoodle with bae, write poems watching the kaleidoscopic burst of colours in the sunset sky and argue on who hangs up first. What if we could simply go on coffee dates every other day or at least have three-hour video calls every night and not worry about being productive? When we start seeing someone, we just can't get enough of each other. One thing leads to another and before you know it, you're trying hard to not be a bitch to your friends by not giving them any time all. But what do you when you feel like spending all your weekends laughing on his bad jokes? What do you when kissing him feels like the most addictive drug ever?
You feel like you're burning the candle on both ends and your weekends are disappearing almost as fast as the money in your bank account. When you're in the initial phase, no matter how deeper the dent in your money pile, you find all those rooftop dinners, staycations and the abundant bar visits all worth it.
But here's the thing, it's all cute until your life starts looking like a mess. Your funds dry up and your holiday plan looks rather dicey. Errands are piling up on your to-do list, your room looks like someone broke into your house and you barely squeeze in time to get your monthly grooming done. If sleep deprivation was a person, it would be you. Your home, your body, your career, your life needs you. Things won't get done on their own while you play tongue tennis with bae.
If you can relate to this, then maybe it's time to step down from cloud 9 onto the land of functionality. A healthy long-term relationship is conducive to growth – of both parties involved. Build a haven of progression and support that helps you fly, as individuals and as a couple. Here's how you can be more productive in the honeymoon phase of a relationship.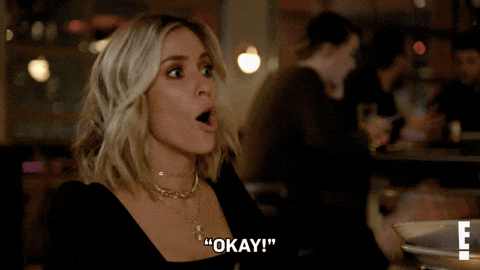 "Goals not only affect behavior as well as job performance, but they also help mobilize energy which leads to a higher effort overall. Higher effort leads to an increase in persistent effort," says Positive Psychology. It's important to set – short-term and long-term – goals because it helps you streamline your efforts, track your progress and stay motivated. Whether it is related to fitness or learning something new or achieving milestones in your career, you need that mapped out. Same goes for tiny things like grocery shopping, home improvement projects, etc. Free falling is best left for movies.
I strongly believe that two people in a relationship influence each other. Productivity is contagious and when your partner is focused on self-improvement, you feel like doing it too. As a couple, you can build a relationship where you motivate and inspire each other to do better. Involve your partner in your goals, talk about the things you have to get done and they will support you. In fact, when one of you is losing track, the other can pep that person right back.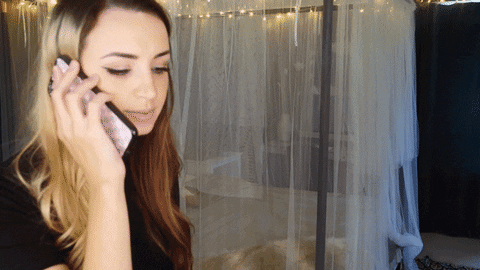 Create a no-phone time zone
We are a generation that needs to be connected at all times, virtually. The temptation to constantly be tapping fingers at a screen is huge. Between texting and sending random memes, we are talking to bae all day! Well, of course, there are cat videos you binge on and some more. We could be doing something more productive in that while. I mean, at least take two hours of no-phone time zone? It will boost your productivity immensely. Use that for doing things you love or something you need to get done.
Manage your time without cancelling your productive tasks
How many times have you cancelled doing a productive task such as working out, or sleeping well just to spend time with your partner? We've all been there, done that. But I realised that I must prioritise myself if I want any growth in my life. Of course, I can't expect him to just kinda make do with whatever slot is left for him. The key is time management and scheduling. You don't have to cancel anything; just manage better. Say, if I am meeting him on a Saturday night, I will move my evening workout to the morning. If I have to see my social group on Sunday night, I can ask him to meet me for brunch or see me on Friday night instead. Find a way to balance things.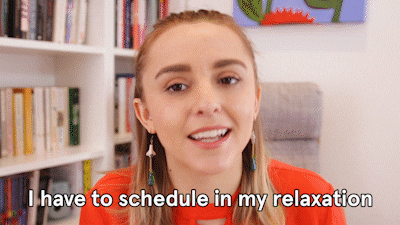 I have learnt to say no to plans. You will die of FOMO possibly but you cannot take more than your plate can hold. Refrain from indulging in social gluttony and say no. If you want to focus on self-improvement, productivity and your goals, prioritise that over a plan that's clashing with it. The good ones in your circle will understand and encourage you. Control the urge to meeting your man all day, every day. We have shit to get done!
Know more