48% Of Women Who Have Extramarital Affairs Are Moms, Reveals Study
Updated March 05, 2021
Cheating is always looked at as something evil that bad human beings do for selfish reasons, with an intention to hurt their partners. The thing is, it's considered the worse crime when you're in a relationship or married. It doesn't matter if your husband is emotionally or physically abusive. It doesn't matter if the last time he spoke romantically with you was a year ago. Sex? He could be distant, disrespectful, and oppressing you with misogyny. But how dare you slip when a man treated you with tenderness? Someone I know is living with her husband for the sake of their children and society but their marriage has long ended. Why? People are quick to put the onus on her because she cheated. The fact that her mental health deteriorated in the long, painful marriage in which she felt worthless is never acknowledged. For her in-laws, she's the ultimate villain and not the cord he couldn't cut off with his mother, not his regressive mindset, nothing. But women cheat, especially if sexually dissatisfied.
We expect a wife and a mother to be martyrs for their families; they should not have needs. Nobody looks after them but everyone wants to be taken care of. In all that, a woman who left her family to be with you feels isolated, especially if the in-laws are not supportive. It's only human to want to feel valued again. I am not saying cheating is good; I am saying it should not result in the woman being treated like trash. That should call for the need to analyse what's going wrong in the relationship because nobody wants to break free unless they are caged.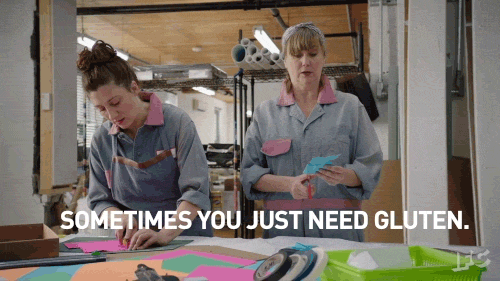 Wives and Mothers can cheat too
Gleeden, an app designed by women for extramarital encounters conducted a study that says around 48 % of Indian women who had romantic connections outside their marriage were mothers. The app which has over 10 lakh users in India found that modern-age moms whose husbands treat them like porcelain dolls are more likely to give in to extra-marital affairs.
The women who participated are between the ages of 30 and 60 years. These women are well-educated (78 %) and successful in their careers (74 %). Financial independence gives them the confidence to seek what they desire, which is often excitement and thrill, says the study. 76 % of these women are also confident of their physical appearance and about 64 % of women who cheated said their husbands didn't sexually satisfy them. 60 % of the participants said their husbands don't have sex with them anymore and 59 % said their partners disregarded their sexual pleasure.
Why do married women cheat?
"A lot of the time the reasons are physical, sometimes they're emotional, and, sometimes, as much as we don't want to admit this or know this, sometimes it's just a matter of somebody having an opportunity. There's a lot of data showing that a woman will have an affair with a coworker and are more likely to report that 'My marriage is great and I'm super satisfied. I literally saw an opportunity and took advantage of it'," Alicia M. Walker, an associate professor of sociology at Missouri State University told Fatherly.com.
"We want to think of women as not particularly sexual unless they're deeply in love or they're married or in some monogamous relationship of some kind. We just don't want to think that women are just as sexual and just as interested in having sex with multiple partners or a variety of partners or they get bored with marital sex," Walker added.
Speaking specifically about Indian women, the study found that modern mothers start looking out if they are treated as a showpiece or just as mere caretakers in the house. When their emotional and physical needs are not being taken care of, when they feel invisible, they start seeking intimacy in extramarital affairs.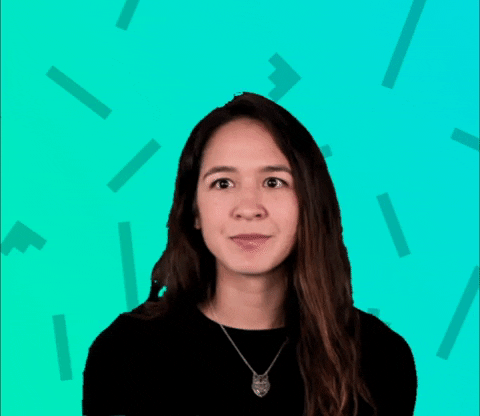 Real women get candid about cheating
Women opened up about having cheated on their husbands on Reddit feeling safe in anonymity. "It was mostly because I love that intense energy that comes from clicking with someone new. No matter how many other wonderful things you can get from a long-term relationship, you'll never again get that delirious feeling of first falling for someone once you're married. And the reason I let it get as far as it did is that it's pretty similar to making a new friend, only you also want to rip their clothes off, and there's the deeply flattering knowledge that they feel the same way about you," a woman shared.
Another user said she did it after falling out of love with her partner. "I used to have a bad habit of letting relationships drag on far past their emotional end. I would fall out of love with these men, but I didn't realize it until I had fallen for someone else," a woman wrote. "I would end up kissing the new guy, and breaking up with the old guy immediately after. Essentially the cheating served as the catalyst for ending a relationship. I finally recognized this habit, and now I pay more attention to how I feel in a relationship and break it off once it's clearly over instead of hanging on out of routine and comfort," she added.
A woman said her partner didn't give her the attention she needed. "Wasn't happy with my partner. He didn't give me the attention – mentally, emotionally, or physically that I needed. I loved him, but I felt like he kept me around to pass the time. My best friend though, he gave me all the attention I needed & made me feel like the sexiest woman in the world," she wrote. "My ex made me feel like a sex toy," the woman expressed.
Bollywood and infidelity
Kabhi Alvida Naa Kehna touched upon the topic of infidelity and received a lot of flak for the same. With the kind of power Bollywood has on people, it wasn't surprising that some couples claimed to have broken up because of this film. The wife decided to divorce the husband and pursue an extramarital relationship. Of course, such women would be considered evil influences on our culture by the moral police. But the movie focuses on how both Shah Rukh Khan's and Rani Mukerji's characters being unhappy in their marriages, not because their spouses were bad. They just didn't match. It was about how your need to feel valued sometimes overpowers your judgment of what's right. But in the end, it doesn't define who you are.
In Life In A Metro, Shilpa Shetty's character cheats on her husband, while he had been hooking up with a subordinate in his office. They both were so busy in their lives, and her needs were largely unfulfilled. She finds love outside but due to guilt and shame lets him go. However, when she finds out that her husband's been cheating too, without guilt, she decided to end her namesake marriage and pursue happiness, unabashedly.
Manmarziyaan too touched upon the theme of infidelity as Taapsee's character is unable to get over her ex even after she is married. Emotions take over and boundaries blur but soon she realises that it's not right and she wants to give her marriage a chance.
While these women were not mothers, Dolly Kitty Aur Woh Chamakte Sitare showed Konkona's character cheat on her husband. They'd been having an unsatisfying sex life, possibly because he didn't show her affection outside the bedroom and the sex felt selfish. She thought she had lost her libido but when she meets a younger guy who treated her like a woman and not an object, she could enjoy sex. She walked out on her tharki husband because it's better to raise your children as a single, confident mother than an unhappy one.
We can't decide for anyone else and I don't endorse cheating. But I will not judge anyone who has had an extramarital affair. Human emotions are complicated and our needs drive our motivations. The pursuit of happiness is a basic right.