This Bride Eloped With Her Lover, Her Maternal Uncle, On The Day Of Her Wedding To Another Guy. It's Like The Plot Of A Bad Movie
We have grown up watching sappy Bollywood rom-coms so you can't blame us for always loving that extra drama. The best part about a Bollywood rom-com (apart from the songs) are the grand weddings. The reason is that in a classic rom-com, you can just expect drama at weddings. No one is ever fully married until they've gone through all the rituals and taken their pheras and even then you know there is a twist coming. In most movies like DDLJ or Kuch Kuch Hota Hai, the heroine always ditches her wedding and runs off into the sunset with her lover. I have always wanted to attend a wedding where this happens, but these things don't happen in real life, or I've been invited to very regular weddings. 
Apparently, they do. You see, this bride from Telangana nearly recreated the epic wedding drama that is typical of Bollywood movies. She ran away with her lover on her wedding day. Normally, I would be thoroughly enjoying this, but there is one detail that makes this a cringe-fest. The lover that she ran away with is also her maternal uncle. Yup, she eloped with her mother's brother. I don't judge when it comes to love and relationships, it's each to its own but if that doesn't make you scrunch your face in disgust, I don't know what will. 
Allow me to go into more detail about this unusual situation. The bride had an arranged wedding as per her parent's request but eloped with her maternal uncle a.k.a the lover from her wedding venue.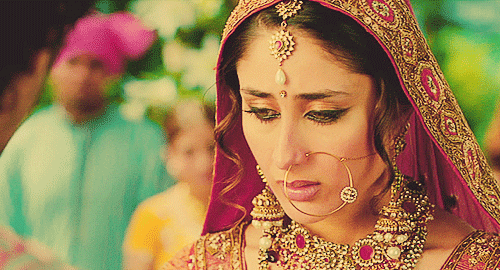 The first wedding took place at Shabdhullapur village under Kanagal Mandal in the district in Telangana. According to reports, the bride had agreed to marry a man her parents had picked out from Devarakonda village. While the wedding was underway on 12th June, she noticed her uncle/boyfriend and felt a surge of emotions and realised that she had made a mistake. She eloped with him and they got married on 13 June. Basically, she had two weddings on consecutive days to two different people, one of who happens to be her uncle. Talk about a rift in the family. 
The original bridegroom ( that is not a phrase I use every day) filed a complaint with the Kanagal police station. However, the bride's family members are tried to convince her to return to the first man she married but he refused to take her back (no surprises there). On the brighter side, the village elders and family member have convinced the bride's parents to accept her choice of marrying her maternal uncle. Yikes, it doesn't seem like they had much of a choice. But hey, all's well that ends well, right?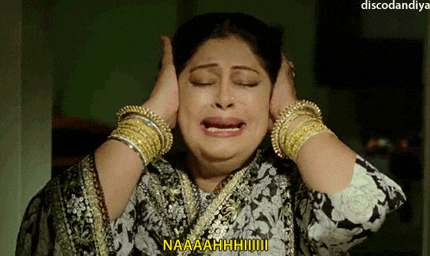 If she had run away with someone that wasn't related to her, this story would be like the modern DDLJ. However, this whole incident is like the plot of a movie that people would go to watch out of sheer curiosity but come out of the theatre looking like someone's just asked them for their kidney. 
I still can't believe this happened though.
https://thehauterfly.com/lifestyle/culture/these-brides-came-with-their-own-baraat-and-their-entire-community-follows-this-tradition-we-love-everything-about-this/
Know more