Raksha Bandhan 2023 Mahurat Can Be Confusing Due To Bhadra Kaal. Know What Time Is Auspicious To Tie Rakhi
Clear your confusion.
Updated August 28, 2023
Raksha Bandhan is just around the corner and there's a festive buzz in the air already! You see loads of rakhi designs in the market and also new festive clothes and accessories that people want to get their hands on to look their best selves on this special occasion. Rakhi is supposed to be tied during an auspicious mahurat and unlike most times, there is a great deal of confusion about the right mahurat this time. If you are among those who need clarity on Raksha Bandhan 2023 mahurat, here are the details of the same.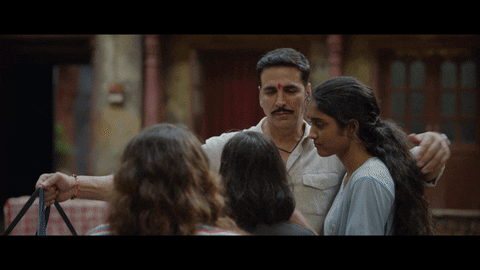 Raksha Bandhan 2023 date
Every year, Raksha Bandhan is celebrated on a full moon day but this time, the full moon will be sighted on August 30 and August 31. But as per the Panchaang, you can celebrate Raksha Bandha on Wednesday, August 30, 2023, and on Thursday, August 31, as well.
Raksha Bandhan 2023 mahurat
The two days of Raksha Bandhan 2023 celebration is because of the Bhadra Kaal period which starts from 5:30 PM to 6:31 PM. Pandit Jagannath Guruji also informed through a social media post that the right time for siblings to tie rakhi is after 9:01 PM on August 30.
View this post on Instagram
Full Moon time
The Poornima Tithi starts at 10:58 AM and ends at 7:05 AM on August 31. If you want to tie rakhi to your siblings as per the Poornima Tithi, then make sure you do so between 9:01 PM on August 30 and 5:42 PM on August 31. It is also believed that you cannot start with any auspicious activity during the Bhadra Kaal as it is not a good time.
Raksha Bandhan Significance
One of the main stories behind why we celebrate Raksha Bandhan dates back to the time of Mahabharata. It is when Lord Krishna was hurt because of his Sudarshan Chakra and Daurapdi tore a piece of her saree to tie it around his wound. With this, Lord Krishna vowed to protect her forever.
हेल्थ कॉन्शियस भाई-बहनों के लिए इस Raksha Bandhan पर बनाएं ये 2 Sugar-Free मिठाइयां!