Shutterstock
Lifestyle
Feminism Is Merriam-Webster's Word Of The Year 2017!
By
|
"Are you a feminist?"
"When did you become a feminist?"
"Dude, don't go all 'feminist' on me now!"
"Why do you think you're a feminist?"
My friend has asked me these questions over the period of two years, continuously. He clearly has confused the terms 'feminism' and 'feminazi' in his head, and that irks me to the core.
Recently, Merriam-Webster, the leading American English dictionary, named 'Feminism' as its Word of the Year 2017. According to the dictionary, feminism is: 'the theory of the political, economic, and social equality of the sexes.'
So, I'll probably send my friend the link to this article, so he gets the definition right in his head!
The search for this word spiked following the news coverage of the Women's March in Washington, DC earlier this year. The spike continued due to similar marches around the world, as well. The word gained popularity again, when Kellyanne Conway, Counselor to the President in the administration of US President Donald Trump, said during an interview that she didn't consider herself a feminist. This invited many people to look up the word.
Many marches have been held all over the world regarding women's rights and safety. One of the most popular social media campaigns, #MeToo went viral, where women across the world and India began sharing their experiences of assault and harassment, which was quite disheartening.
The word 'feminism' has officially replaced 'complicit' as the word of the year and it answers a simple question: Who run the world?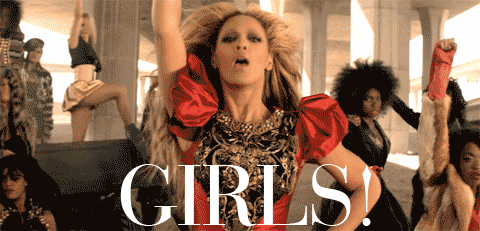 GET HAUTERFLY IN YOUR INBOX!