Zendaya Just Revealed That She Wore Socks To The Emmy Awards. There Is No-one Like Her In This (W)hol(e)land
Updated September 14, 2022
The idea of glimmering ballroom gowns on the red carpet is not really a happy sight for celebrities. Tackling long trails and squeezing their toes into the tightest of heels, is always a struggle that no one tells you about. But for our beloved Zendaya, red carpets are slowly turning into a comfier and more relatable territory. The Euphoria star and two-times Emmy awardee just revealed a new detail about her glamorous look at this year's Emmy Awards.
View this post on Instagram
The actress who arrived in Maison Valentino's sleek black, ballroom gown, channelled an old-worldly Hollywood glamour to receive her award for the 'Best Actress In A Drama Series,' for Euphoria. Besides the custom-made pockets to store her essentials in the gown, Queen Z gave an interesting twist to her heels, and it ensured the happiness of her feet. In an interaction post the ceremony, the Spider-Man star gave her fans a peek into her footwear choices, which came curtained behind her special Valentino gown. Zendaya pulled up her hemline and revealed to the camera her sock moment. The actress shared that she wore a pair of neat white socks with her Valentino, platform black heels to comfort her aching toes. She also added by saying, "I am even wearing my shorts on…because you gotta keep comfy under there." Well of course! Hailing Queen Z for always keeping it real, fans praised Zendaya's sock-heel moment.
zendaya is really wearing socks and shorts underneath the dress, you gotta love her
pic.twitter.com/rW2AV54un2

— snixx (mar) (@snixoksana) September 13, 2022
https://twitter.com/PauloSFabregas/status/1569713929160658944?s=20&t=aKStJ4WDTcSIvHVCvrmFzA
Well, this isn't the first time that the Euphoria star arrived in her socks, or maybe just them. For the premiere of Euphoria Season 2, Zendaya made sure to pack her vintage Valentino look with no footwear at all. Previously, the star revealed through her Instagram stories, that she walked the red carpet for the premiere sans footwear. Zendaya skipped her scintillating heels to walk in her white socks since the hemline of her vintage dress had no room to stretch another inch. This further led her to walk the red carpet with just a pair of socks. Well, if she didn't tell that out loud, who would have ever known?
View this post on Instagram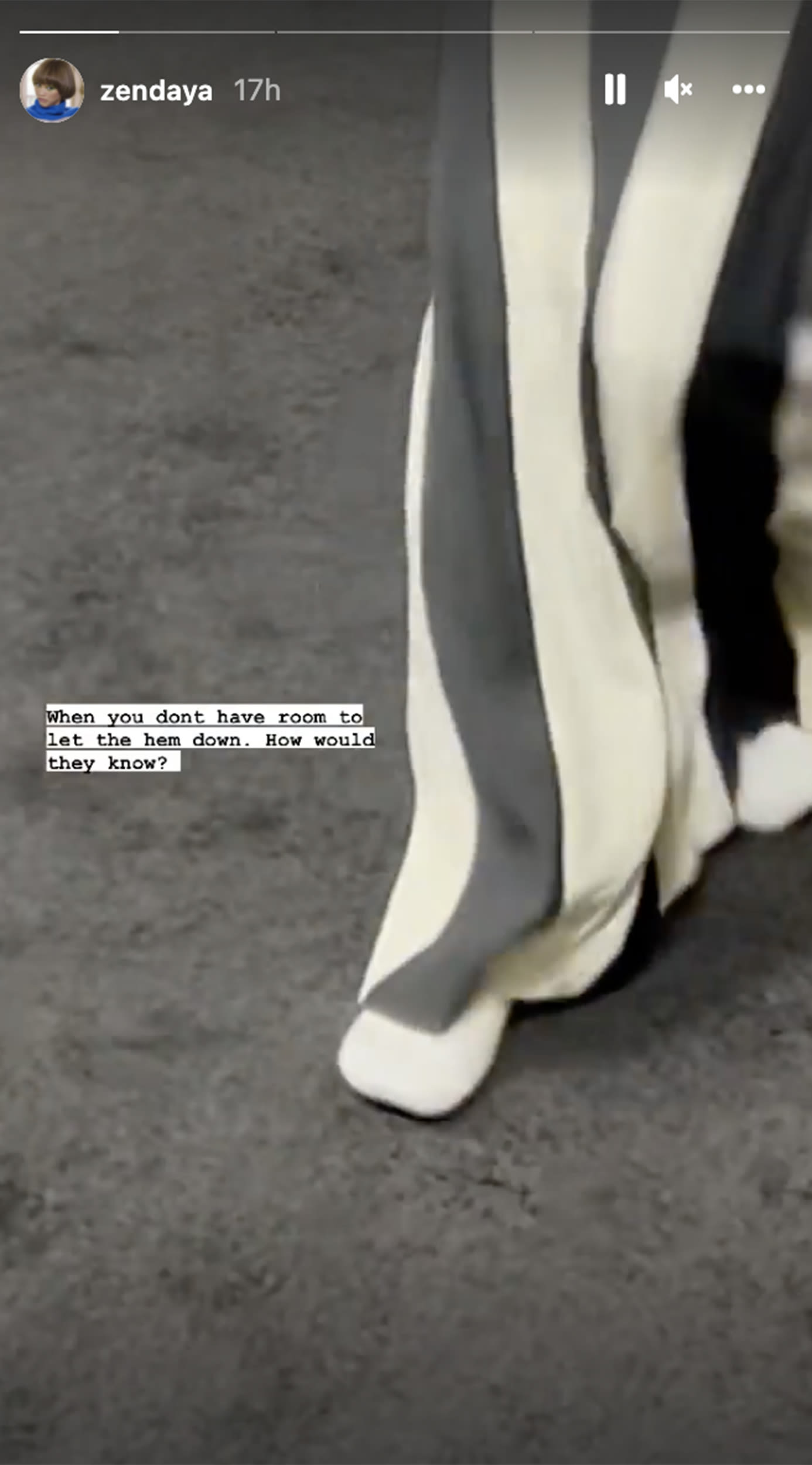 The 26-year-old actress' love for funky socks is not unknown. Be it off-duty or a red carpet appearance she keeps a pair ready to walk in. On the professional front, Zendaya bagged the Outstanding Lead Actress in Drama Series at the 74th Annual Television Academy Awards for her performance in Euphoria Season 2. For the unversed, she is also the first Black woman to win the the award for a lead actress in a drama series twice, and also the youngest two-time winner in the history of Emmy.
Image Credits: Instagram
Zendaya Bags Best Actress Emmy For Euphoria, Says Her Wish Was For The Show To Help People Heal