'Koffee With Karan' S7: 10 Revelations Made By Vicky And Sidharth That Blew Our Minds Away
Updated August 18, 2022
We desis love our celebs and if there's anything we love more, it is when our favourite celebs give us deets about their lives. For the longest time, Koffee With Karan is the one talk show where B-town celebs have been spilling the beans and giving us the gossip we wanna hear. That's probably why we all wait for the latest episodes of the talk show hosted by Karan Johar. Episode 7 of Koffee With Karan Season 7 featuring Vicky Kaushal and Sidharth Malhotra dropped last night. The Punjabi Munde wore their hearts on their sleeves and made the show all about the ladies in their lives. While Vicky couldn't stop gushing about wifey Katrina Kaif, Sidharth Malhotra gave us titbits about Kiara though he did not openly accept dating her, KJo confirmed their relationship for us all. With all the love in the air on the Koffee couch, these boys made some revelations that blew us away. Here are all the little secrets that the actors spilled on KWK!
1. Even Celebs Drunk Dial!
On the Koffee Couch, Karan Johar revealed that ahead of Vicky Kaushal and Katrina Kaif's wedding, he and Alia drunk-dialled the couple and showered love on them as they've known Kat for the longest and their hearts were so full to know that she's tying the knot with Vicky. So cute yaa!
2. Memes And Rumours Toh VicKat Ne Bhi Dekhe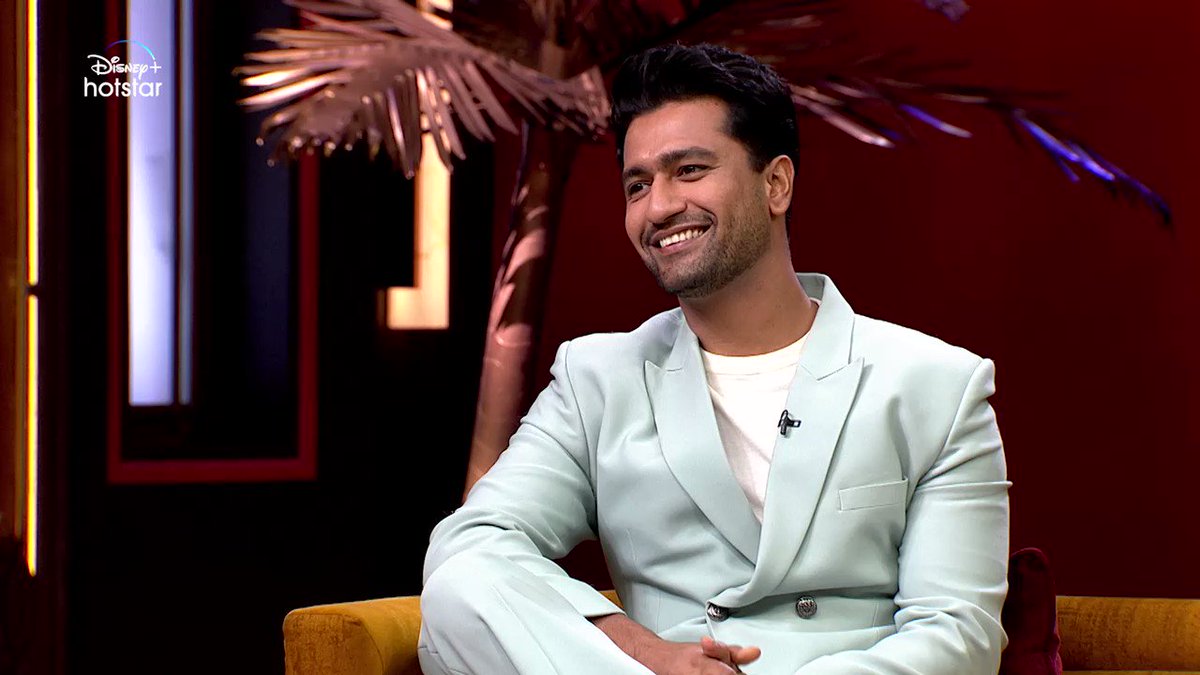 If you think Vicky and Katrina did not have a laugh over all their shaadi memes and rumours, you couldn't be more wrong. Vicky Kaushal revealed that they had a Whatsapp group with friends and family where everyone would share funny memes of VicKat wedding and the most bizarre rumours and laugh over it. The actor also recalled that during the wedding he asked the Panditji to finish the wedding quickly and not take longer than an hour!
3. Kiara Advani's Life Is King Sized!
Karan Johar played a clip of Kiara's appearance in the previous season of Koffee With Karan where she spoke about her relationship with Sidharth Malhotra. Kiara even described her current life as "Shershaah" aka "King-sized" and this had Sid blushing like there's no tomorrow.
4. Vicky Is Clueless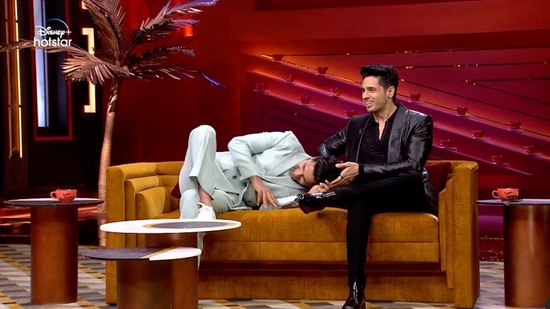 Not in general but he's innocently clueless about things like sadomasochism. When Karan Johar was reading out thirst comments about Sidharth Malhotra, one of them read, "The only S&M I want in my life is Sidharth Malhotra." And Vicky went like what is S&M and that's when Karan explained that it means sadomasochism to which the actor responded that his English isn't all that good.
5. Aren't Gold Medals Real Gold?
Speaking about Student Of The Year, Karan Johar said that he wanted to explain how Sidharth Malhotra's character got all his expensive branded clothes despite being from a middle class household and he had thought of showing Sid going and selling all the gold medals he had won to get money and buy branded clothes. That's when someone from his team informed him that all the gold medals people win are not actually real gold!
6. Vicky And Katrina Also Fight
When asked to share one bone of contention between him and Kat, Vicky said that they always fight about closet space. He revealed that while Katrina has more than a room for her clothes, he only has one cupboard which may soon turn into one drawer. Well, this one really had us cracking up. Girls always need more closet space!
7. Vicky Let The Kat Out Of The Bag
During the rapid-fire round, when Karan Johar asked him who is more romantic, him or Katrina, Vicky Kaushal revealed that Katrina Kaif is the more romantic one. Well, we're surprised but then again, we've seen all the cute and romantic stuff Kat shares on her social media handle!
8. Vicky's Bedroom Preference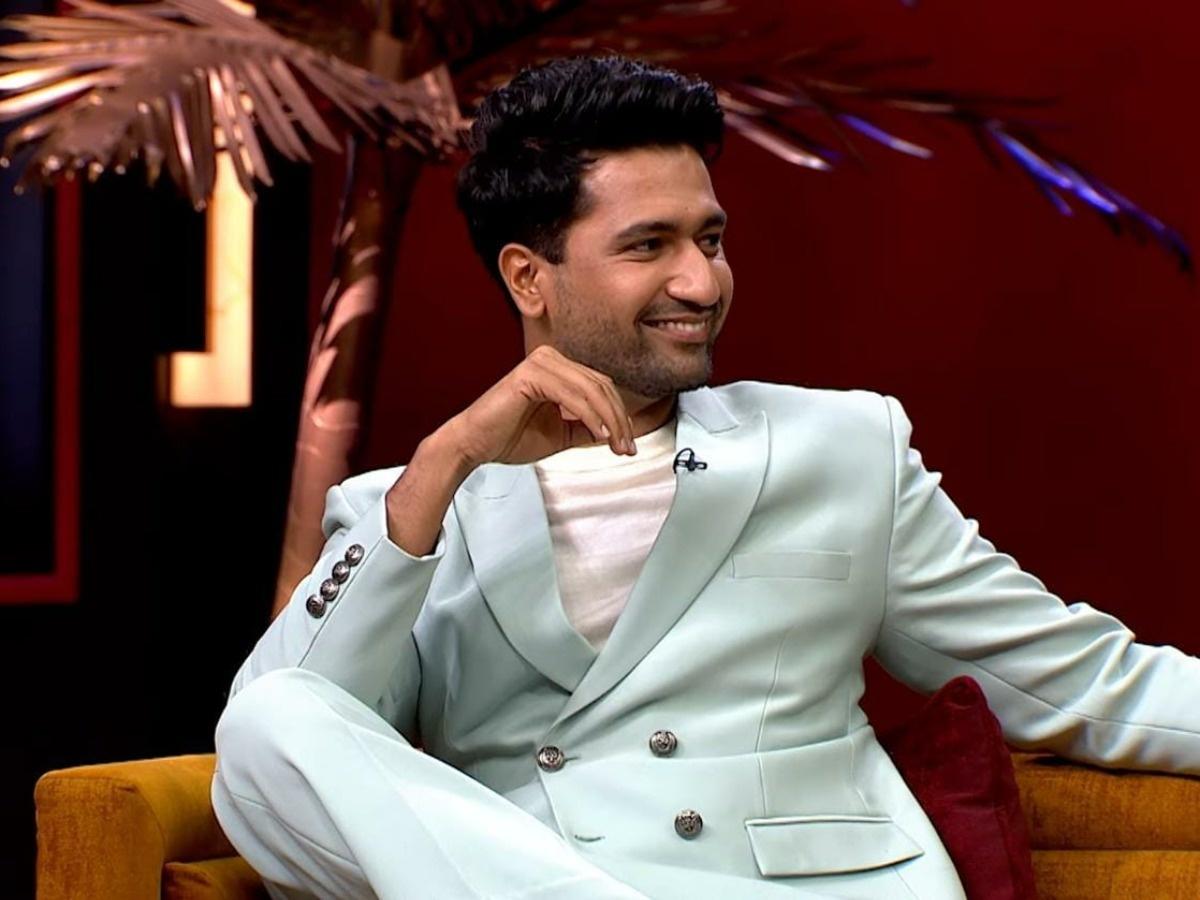 Get this, Vicky Kaushal also revealed an interesting secret about himself. The actor shared that the sexiest thing one can say to him in the bedroom is to ask if they can keep the lights on. Uff, now we know how Vicky likes it!
9. Sid Misses Someone's Cat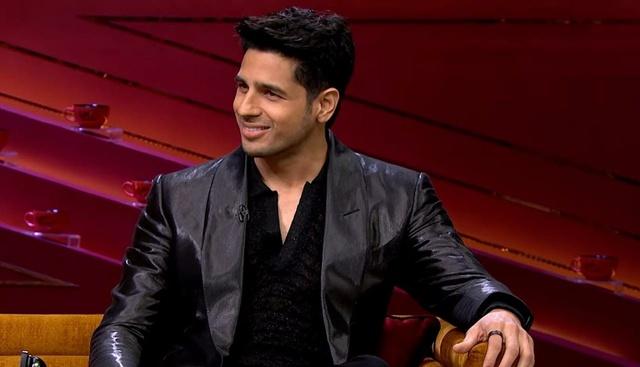 Sidharth Malhotra was asked what's the one thing he missed about his ex and the actor said that he misses his ex's cat! Who's the rumoured ex-girlfriend and the famous cat? We're thinking Alia Bhatt and Edward Bhatt. What are your thoughts?
10. Sid Ki Ki!
Do you know how Kiara Advani's contact number is saved as on Sidharth Malhotra's phone? Well, the actor revealed that he has saved it as "Ki". Ye kinne cute hain, yaarrr!
'Koffee With Karan' S7 Ep7: Bollywood's Sima Aunty AKA KJo Really Pushed Sidharth And Kiara To Reveal Their Wedding Plans