Instead Of Her Cool Maternity Fashion, Trolls Focus On Gabriella Demetriades Pregnancy Out Of Wedlock. Sigh!
This is not right!
Updated June 06, 2023
Arjun Rampal is all set to welcome his second child with his girlfriend Gabriella Demetriades. The model/entrepreneur made headlines by announcing her pregnancy in April. Ever since Demetriades has been slaying her pregnancy fashion on Instagram. But instead of appreciating her fashionable efforts, netizens slammed her for getting pregnant for the second time in a row, without getting married.
View this post on Instagram
Just recently, she shared new pictures on her Instagram handle, featuring a string of stylish looks and her big baby bump. She further captioned the pictures–"When will u get married .u stay in India not ur born place. You ppl spoil youth mentality." Many also took a sly dig at her and left mean comments on her post. But Gabriella did not shy away from clapping back at the mean comments and mentioned–"yes the mentality here is spoilt by bringing beautiful souls into the world, not by small-minded bigots." Supporting her, many instagram handles said–"We are with you!" "More power to you."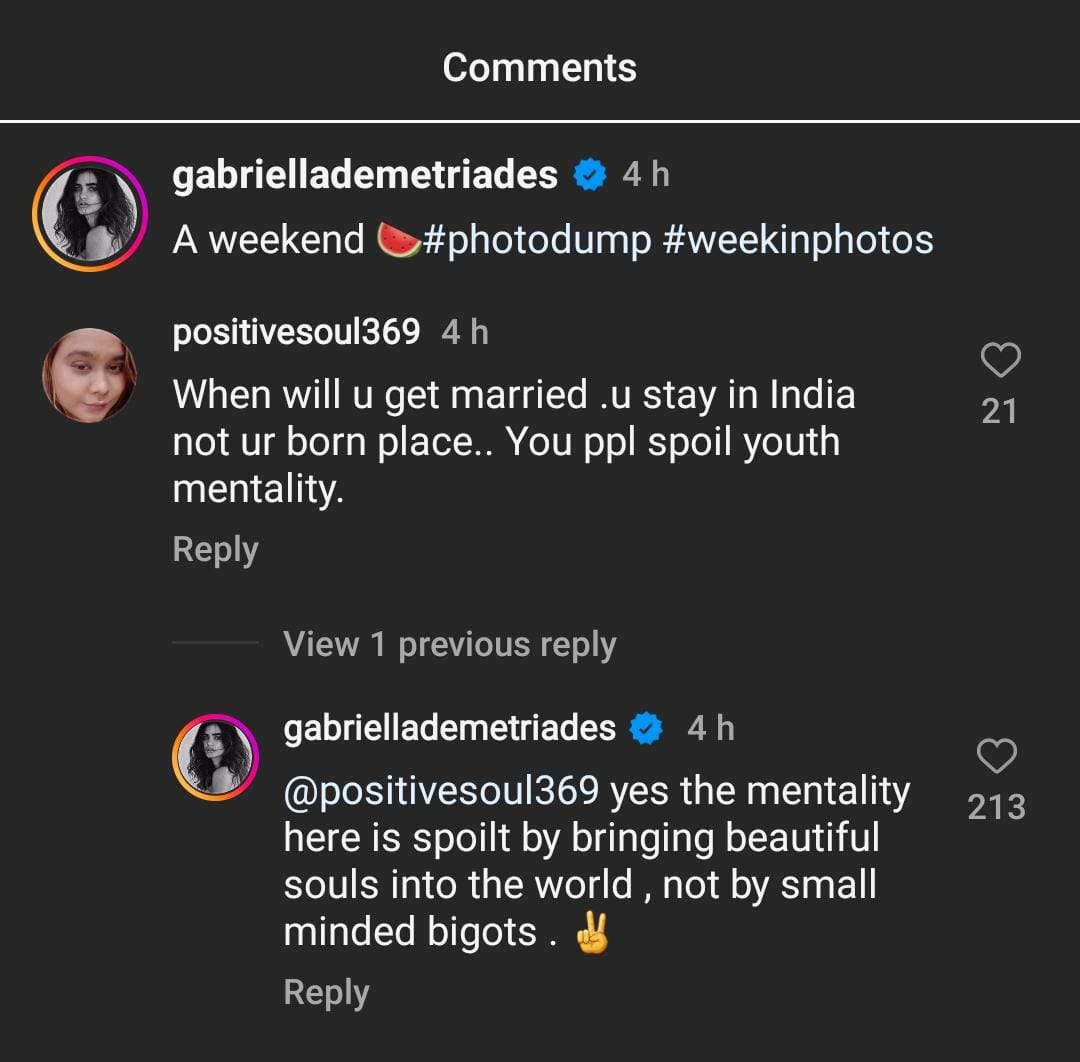 Well, celebrities are often under the spotlight for both negative and positive updates. But we think judging someone's personal life and commenting on their choices isn't a cool thing. I mean, there's so much that you can talk about her fabulous pregnancy fashion, instead of pulling her leg for this.
View this post on Instagram
Gabriella Demetriades and Arjun Rampal also have a son together–Arik. The two are excited to welcome a new family member now.
Image Credits: Instagram
Kajol, Sara Ali Khan And More Stars Will Help You Slay Desi White This Summer