Zoya Akhtar Casting Suhana Khan, Khushi Kapoor As Betty And Veronica In Archie Comic Adaptation? Nepotism Aside, We Don't Need Another One.
Updated August 19, 2021
Okay, can we all agree that Bollywood has lost its drive to be original? It makes South remakes and even reboots its own movie ideas. If it gets an original story, it ends up using popular old song remixes. And if nothing else, then it might just rehash the star power of the parent celeb by casting a star kid. And if the grapevine is to be believed, we're getting at least one of these scenarios soon. According to the latest scoop, filmmaker Zoya Akhtar is all set to adapt the Archie comics for a desi OTT series And she's casting Suhana Khan—daughter of Gauri Khan and Shah Rukh Khan—and Khushi Kapoor—daughter of Sridevi and Boney Kapoor and sister to Janhvi Kapoor—as Betty and Veronica in it.
View this post on Instagram
According to an explosive scoop published by Bollywood Hungama, a source close to the project has revealed that Zoya Akhtar will be adapting the Archie comics into a series for the streaming service Netflix. And she has managed a casting coup of sorts with Suhana Khan and Khushi Kapoor. There aren't more details on this yet, because the reporter says they're yet to be "locked in". But the article also mentions a strong possibility that Amrita Singh and Saif Ali Khan's son (and Sara Ali Khan's brother) Ibrahim Ali Khan could be playing the titular character, the red-head Archie, in the series.
View this post on Instagram
The news has stirred quite the frenzy in the circuit, because this is THE next batch of star kids whose debuts are highly anticipated. Many would've expected Suhana Khan and Khushi Kapoor to make their debuts in a Dharma Productions film, considering how close their families are to Karan Johar. However, Zoya seems to be the one who'll be giving them the break that could make or break their careers in the industry. What's more, these star kids choosing an OTT debut as opposed to a big screen on speaks volumes about how big digital has become.
The pot has also been stirred by the news enough to get the nepotism naysayers steaming at yet another show of privilege. But TBH, yours truly thinks we've got a bigger problem.
We don't need another Archie comic adaptation from Netflix, yaar guys!
I mean, haaaaaaaaave you met Riverdale?
Riverdale, which stars KJ App, Cole Sprouse, Camila Mendes, Lili Reinhart, Madelaine Petsch Charles Melton, Mark Consuelos, Casey Cott, the late Luke Perry and more, is currently on its fifth season, having premiered back in 2017. It promised to be this darker take on the Archie comic characters, and for a while it was just as delicious as a meal of milkshake and burgers at Pop's Chock-lit Shoppe. But then it devolved into something so farfetched and whimsical, and veered territories overlapping with the supernatural and what not, that now it's just one of those shows that you can't stop watching because you just want to see how far they can stretch it before it ends. Which it will this year, with its sixth and final season premiering in November.
The Indian entertainment industry has tried, time and again, to rehash American television and Hollywood movies. And let's just say, the track record hasn't exactly been that good.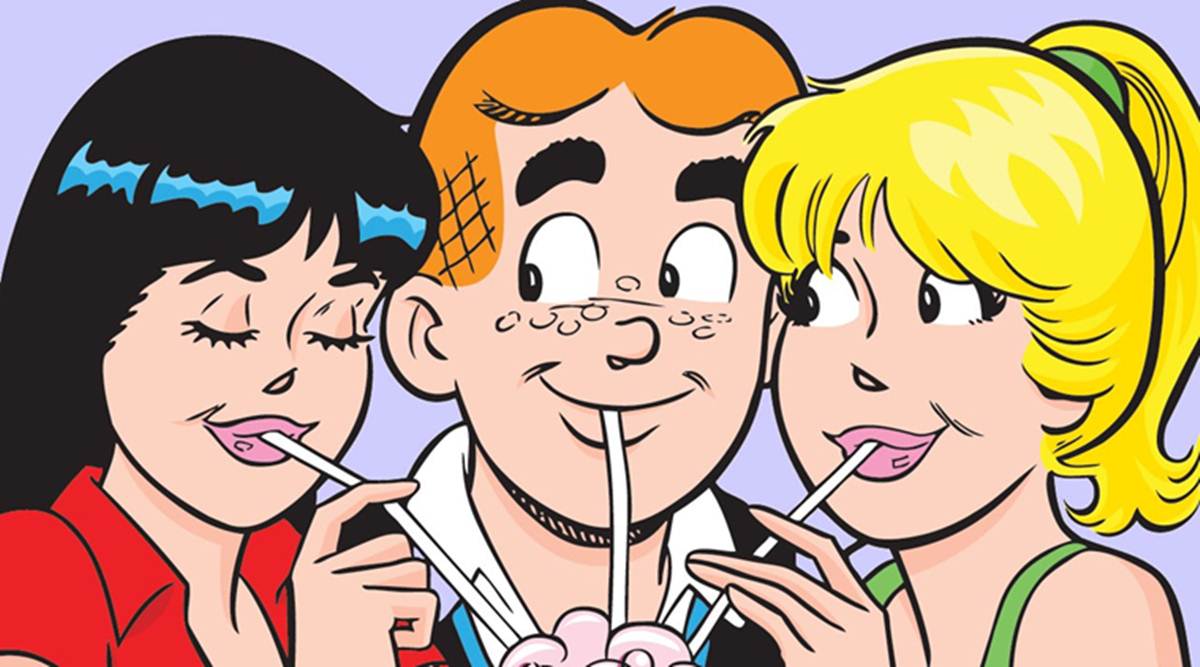 The Archie comics are extremely popular, and I can understand the allure. But something tells me this is merely going to be a hype machine, and could end up being just another regular Bollywood-type love triangle between the three leads. Furthermore, for the younger audience that has already seen or heard of Riverdale, these actors are now etched in our memory as these characters, which were hitherto just in our heads as their comic book avatars. It's going to be hard to imagine Suhana Khan, who feels nothing like a Betty, at least not as much as a Lili Reinhart now does, in the role! And Camila Mendes has made her Veronica pretty iconic!
Everything being said, I would still wish all the luck to Zoya Akhtar for the project, if it is indeed happening and not just rumours. She is one of the best filmmakers in the current crop, and who knows, she could pull something good!
Janhvi Kapoor When Asked About Nepotism, Said She Recognises The Privilege. Finally Someone Who Acknowledges It