Neena Gupta Sends A Gentle Reminder To Husbands Who Fail To Recognise Housewives' Contribution. The House Belongs To Both, Not Just You!
By now, it is probably evident that we love Neena Gupta. She's an actor par excellence, sure. But it's her frank and realistic stance on a number of things, from single parenthood to gender equality that gets her the love and respect from her fans. Especially the ladies! There's a certain elegance with which Neenaji talks about things, like the time she spoke about how Priyanka Chopra inspired her. Or when she announced that she completed writing her autobiography during the lockdown rather unexpectedly. And with that same elegance, she managed to call out men who undermined the role that housewives play in their lives. It was a nice reminder that husbands should stop thinking that their homemaker wives are nothing more than just dependents.
On Sunday, Neena Gupta posted a video on her Instagram, talking about a video that she recently watched that riled her up a bit. In the video, she saw a man beating his wife as he reminded her how she lives in his house, ate his food and went on holidays with his money. The emphasis being on the wife being fully dependent on his earnings for her life. The video bothered Neenaji a lot and she decided that she wanted to speak to her followers about how wrong this outlook was.
"Mujhe accha nahi laga. Excuse me! 'Mera' nahin, 'humara' ghar!"
Neena Gupta went on to explain how at first, she thought she'd make a list of all the things that a housewife does around the house. You know, to remind people that it is not an easy job. And yes, it is a job, much like the ones you do in an office. But then, she changed her mind because, as she pointed out, do we really need to spell it out? Don't we all already know everything that a woman does in her home, right from waking up early in the morning to prepare food for her family to staying up until late to finish all her chores?
https://www.instagram.com/tv/CGM9oJLCp4A/?utm_source=ig_web_copy_link
And yet…. Yet, men have the audacity to treat their homemaker wives as if they were merely dependents and had no right on the house other than what their husband allowed them to have? Why? Just because they weren't earning the money that was needed to run the house? Or because their work isn't quantifiable? Or because it is physical labour? Housework is such an attached notion to gender roles! When a woman does it, it's considered her duty. When a man does it, it merits Instagram stories and becomes national news!
Neena Gupta rightly reminded everyone who underestimates housewives' everyday work that they run the entire damn house. You can earn all the money you want and dump it into your house. But it's not going to cook your food. It's not going to clean your house. It's not going to take care of you when you're sick. It's not going to make your house your home. That's something that only a human being who takes up these responsibilities and performs them lovingly can do. It doesn't always have to be a woman. Mind you, if a man did all those things, it would become a huge deal, thanks to patriarchy prescribed gender roles making it an anomaly.
But if you cannot be bothered to share the load with your wife/sister/mother, don't disrespect her by undermining her work and reducing its value to nothing. It's because a housewife runs her home efficiently that husbands are able to do their jobs, children are able to enjoy their childhood, and seniors are able to get the love and care they need in their age. This makes housewives just as much owners of the home as the one paying the bills and bringing the bread. So how about some…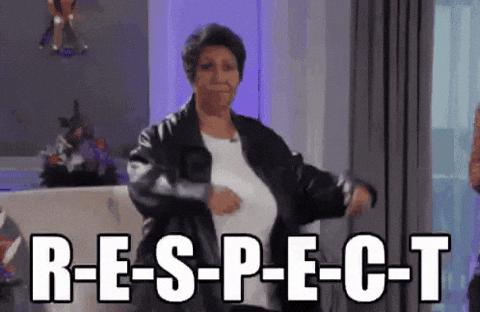 As always, Neena Gupta gets it bang on. Even the Bombay High Court, in a recent ruling, posited that housewives rarely get their due. A sad, sad reality. The amount of unpaid labour generated by them should ideally be compensated! But if you can't give them a paycheque, at least give them the respect and equality they deserve.
Jinal Bhatt
Sharp-tongued feminist. Proud nerd. Opinions with on-point pop-culture references about films, books, your toxic BF, the patriarchy, and the Oxford comma.
Know more