What Hurts More Than A Breakup? Twitter Has Hilarious Answers!
You know, I think that social media is actually a perfect place to go when you are bored as people who are active on it usually have opinions on anything and everything. And such people never miss a chance to express themselves. At times, you really end up finding a relatable post that makes your day bearable. And looks like we just got the perfect tweet of the day that will surely put a smile on our faces. Recently, Twitterati assembled to share the things that they think hurt more than a breakup. It is so relatable!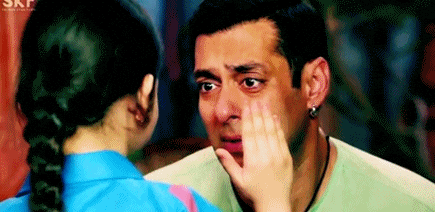 Recently, a Twitter user named Bhumika asked a simple question on the social media platform but somehow, it turned into a whole discussion where all the people gave an honest answer. She asked the users to name one thing that hurts more than a breakup and we can't stop laughing after reading all the replies.
Take a look at the tweet here:
What hurts more than a breakup?

— Bhumika (@thisisbhumika) December 19, 2022
Looks like a lot of people have broken up with their friends this year.
A lost best friend!

— Vineeth Gadiya (@vinnuu_jain) December 19, 2022
When your best friend blocks you.. without any reason 🤧🥺🥺😭😭

— G.S.Productions ..AKA GAURAV. (@GauravSaini8014) December 19, 2022
Getting blocked by your best friend that too for a small misunderstanding

— N I S H A  (@shayarrcastiic) December 20, 2022
Some people opened up about their complicated love lives and we have no tears left to cry.
When you have a bestie who is ready for marriage with you ,your family supports love marriage but also supports same age marriage and your bestie is 3 years older then you …

— Manthan (@Manthan56251874) December 20, 2022
When you want some1 in your life but sadly he don't feel like same way…and you are completely helpless neither u convence him to love u…and nor u cud leave him..coz his presence matters to more than ur self-respect..

— Neha (@Neha_G_Patil) December 20, 2022
I think we all need therapy after reading this particular tweet. The person mentioned that one's efforts going in vain hurts more than a breakup and we agree with him on a different level!
When your efforts goes in vain and you can't do anything because the real world doesn't treat same to all of us.

— J I G A R (@thatfilmymonk) December 19, 2022
We are glad to know that we are not the only one who has experienced this kind of pain. It definitely hurts more than a breakup!
Your 5th finger when it mistakenly hits the chair or table while walking

— JustShutUp (@imziyam) December 20, 2022
This pic.twitter.com/55fBsIhGLo

— Mr. BSF (@Mr__BSF) December 20, 2022
— 𝘛𝘢𝘢𝘯𝘶 💛 (@niks_jn) December 20, 2022
This hilarious discussion on Twitter shows that people can turn anything interesting with their relatable, funny, and honest answers.
Preeti Singh
Preeti loves writing about pop culture, celebrity gossip, K-Drama, and K-Pop. However, criticising mediocre entertainment-related things seems to interest her a lot.
Know more