Sama Meerza / The Hauterfly
Culture
2020 International Emmy Nominations: Four More Shots Please!, Delhi Crime, Arjun Mathur Make The List!
By
|
I believe celebratory shots are in order! Nominations for the 2020 International Emmy Awards have been announced. And some of our favourite Indian OTT content has made it to the list! If my opening line didn't clue you in, Amazon Prime Video India's Four More Shots Please! has been nominated! And so is Netflix's powerful, goosebump-inducing Delhi Crime. But that's not all. Perhaps, the happiest and most surprising (but in a very genuine and good way) bit of news is that Arjun Mathur has scored a nomination for his performance in Made In Heaven! Well deserved, y'all!
And the 48th International Emmy Nominees are…https://t.co/d8A9JZ6f2D#iemmys pic.twitter.com/osQRXBIKcN

— International Emmy Awards (@iemmys) September 24, 2020
Four More Shots Please! nominated for 'Best Comedy' International Emmy!
Nominated in the Best Comedy category, Amazon Prime India's Four More Shots Please! is the platform's first successful woman-led franchise, with two seasons aired and a third in the making. Headlined by four women—Maanvi Gagroo, Bani J, Kirti Kulhair and Sayani Gupta—the series explores the story of four girl friends in their 20s-30s, as they stumble and sail through all life's ups and downs, their complicated love lives and of course society's judgement! The fact that they remain unapologetically their distinct selves is what lends this show its appeal with the women of today. Created by Rangita Pritish Nandy, its first season was directed by Anu Menon, with Nupur Asthana stepping in to direct Season 2. The series is written by Ishita Moitra and Devika Bhagat.
Clearly, this is an all-girls team, and getting an International Emmy nomination does so much for instilling faith in the global success of good women-centric content. God knows, we're only just getting started and need more of it!
Delhi Crime nominated for 'Best Drama'
Created by Richie Mehta, with an incredible performance by Shefali Shah as Deputy Commissioner of Police (DCP) Vartika Chaturvedi, the cop investigating in the aftermath of the 2012 Delhi gangrape case, Delhi Crime was one difficult watch. The series had seven episodes, and has been renewed for another season. It also starred Rasika Dugal, Adil Hussain, Rajesh Tailang, and Yashaswini Dayama, amongst others.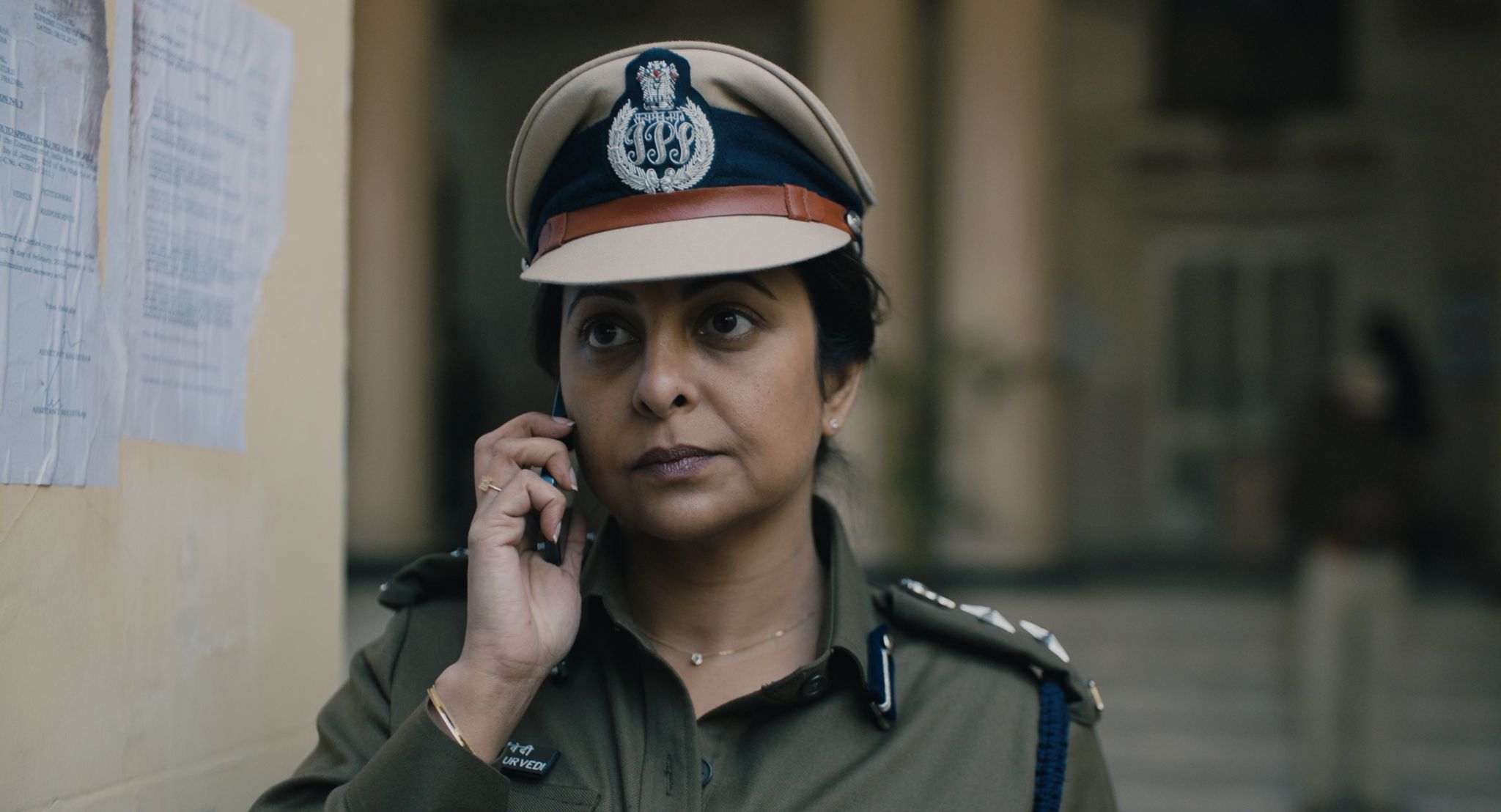 Delhi Crime chronicled a horrific crime that though happened in India, made global news as it brought into focus the disturbing reality of crimes against women in India. No wonder the series struck a chord with a global audience, and received a nomination for 'Best Drama' for its hard-hitting portrayal of the investigation that shook a nation out of its stupor.
Arjun Mathur's Made In Heaven act earns him his 'Best Performance By An Actor' nomination!
Made In Heaven was a remarkable show for several reasons, chief amongst them being the LGBTQ representation that it portrayed so well. Arjun Mathur's character, Karan Mehra, is a gay man struggling to find acceptance with his family and the Delhi society. The makers didn't shy away from depicting the stark truth of what such a struggle would entail, the implications of coming out of the closet on the character's family life, and the hypocrisy of homophobic people. Arjun Mathur's portrayal, particularly during the latter half of the season, is definitely worthy of all the awards it gets, starting with this International Emmy nomination for Best Actor!
Last year too, Indian OTT content made major waves at the International Emmy Awards 2019, with Sacred Games being nominated for Best Drama, Lust Stories nominated for Best TV Movie or Miniseries and Radhika Apte nominated for Best Actress for her performance in Lust Stories. Nawazuddin Siddiqui's McMafia (which is a British production) had won the Best Drama over Sacred Games, in which he played a gangster, Ganesh Gaitonde.
The 2020 International Emmy nominations were announced on Thursday by Bruce L Paisner, President & CEO of the International Academy of Television Arts & Sciences. Paisner, in his statement, said, "Congratulations to all the Nominees! – we are especially proud to recognize and honour the world's best storytellers, producers and performers. At a time of crisis where most of us have to stay home most of the time, television entertains us and provides a window on our world."
Now ain't that the truth?
Where are my shots, now? Oh wait, I forgot. It's self service now! *BRB*
GET HAUTERFLY IN YOUR INBOX!