Can Nail Slugging Help You Get Healthy Nails? Here's All We Know
It's the first beauty trend of 2023!
Updated January 06, 2023
If you're a beauty girl or someone who is active on social media, I'm sure you've come across the term "slugging". This beauty trend picked up in 2022 and while it was appreciated by most, as the resident Hauterrfly beauty girl, I can tell you for sure that slugging is probably the worst thing you can do to your skin. Now, as we enter 2023, there's another beauty trend that has made itself known. Yep, I'm talking about nail slugging, you guys! Read on to know all about this beauty trend.
View this post on Instagram
What Is Nail Slugging?
Slugging is the trend where you have to apply a thick layer of a balm-like product such as petroleum jelly on your skin and leave it overnight to provide your skin with extra hydration and seal moisture in. And the new rage, nail slugging also includes the same. According to this beauty trend, one has to layer up with hydrating products like nail oil, balm and petroleum jelly to make the nails to make them stronger and healthier. People claim that this trend can also help make your nails healthy and deal with problems like brittle and dry nails.
#NailSlugging is the latest trend sweeping TikTok. Here is how to do it using Mavala products

1.Start with the Cuticle oil to hydrate dry cuticles
2.Lock in the moisture with our Cuticle Cream
3.Go to bed and wake up with fresh, hydrated cuticles#TikTokHack pic.twitter.com/TSbr9CCKUF

— Mavala UK (@MavalaUK) August 30, 2022
A Step-By-Step Guide To Try Nail Slugging 
If you're looking to give this new viral beauty trend a shot, I've put together a step-by-step guide to help you through the process.
Step 1: Before you do anything else, make sure to wash your hands and nails to remove all the dust, dirt and impurities.
Step 2: Use an exfoliating scrub to remove all the dead skin cells and clear the skin on your hands and your nails of the extra impurities and dirt particles.
Step 3: Moisturise your hands with a hand cream or moisturiser and massage it properly into your skin for a good 10 to 15 minutes. Use a serum for your nails and apply cuticle oil to hydrate your skin.
Step 4: Take lots of petroleum jelly and layer your hands and nails properly with it to lock the moisture in. Rub it on your nails and cuticles as well and cover your hands using gloves. But make sure to pick a pair of cotton gloves and not your usual woollen winter gloves. Keep them on overnight and wash your hands in the morning with mild soap.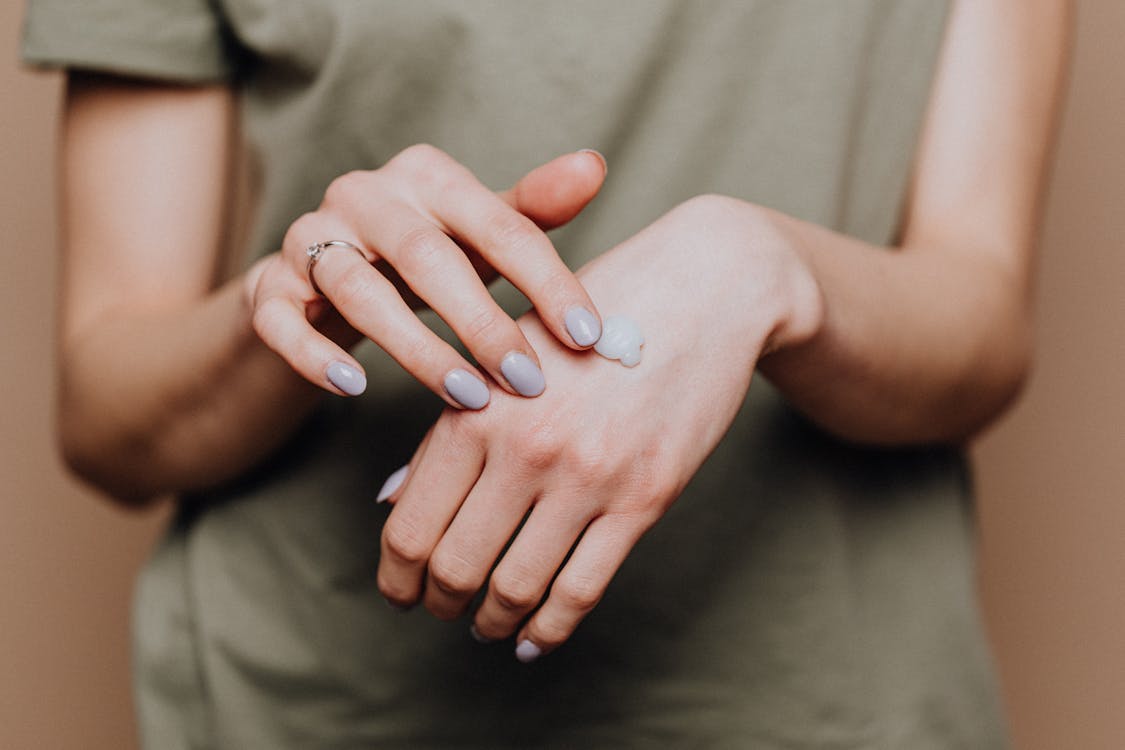 While this trend is a great way to moisturise your hands and nails, it's not something you want to do every day. It's okay to try nail slugging once a week or so but remember that too much of anything can be bad for you. Feel free to follow a nail care routine and moisturise your hands and nails but nail slugging i.e., applying petroleum jelly on your hands and keeping it overnight might lead to beauty woes that you do not want or need.
Images: Pexels