How To Wear Imitation Earrings If You Are Hypoallergenic? 5 Tips To Bookmark This Festive Season!
The earlobes would be so happy!
Updated November 08, 2023
The festive season is a time for celebration, and what's a celebration without a bit of bling? Earrings are a fantastic way to add a touch of glamour to your look. However, for those with sensitive ears, it can be a challenge to find earrings that won't cause irritation. If you're hypoallergenic and eager to join in on the festivities with some statement earrings, worry not! We've got you covered with five essential tips on how to wear imitation earrings this festive season without any discomfort.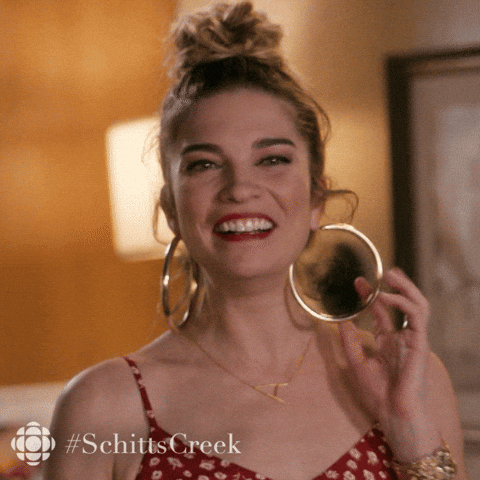 1. Opt for Hypoallergenic Materials
The first step in avoiding any allergic reactions is to choose earrings made from hypoallergenic materials. Look for options made from surgical-grade stainless steel, titanium, or nickel-free alloys. These materials are less likely to cause irritation, making them perfect for people with sensitive ears. You can also consider earrings labelled as hypoallergenic or nickel-free, for example stainless steel and 14kt gold.
View this post on Instagram
2. Use A Bandaid
Yes, you read that right! One clever hack for hypoallergenic earring wearers is to place a small piece of a band-aid on the earring post before putting it on. This creates a barrier between the metal and your skin, reducing the chances of an allergic reaction. It's a discreet and cost-effective way to enjoy your favourite imitation earrings without any hassle.
View this post on Instagram
3. Dip the Earring Tip in Clear Nail Polish
Another nifty trick for protecting your sensitive ears is to dip the earring post in clear nail polish. This creates a seal that prevents the metal from coming into direct contact with your skin. Make sure to let the polish dry completely before wearing the earrings. This DIY solution is simple, effective, and can save you from any discomfort during the festive season.
View this post on Instagram
4. Regular Cleaning and Maintenance
Keeping your imitation earrings clean is essential for preventing allergic reactions. Use a mild soap or alcohol-free jewelry cleaner to clean your earrings regularly. Make sure to clean the posts and backs thoroughly to remove any dirt, oils, or residues that can cause irritation. Regular cleaning not only helps maintain your earrings' shine but also keeps your ears happy during the festivities.
View this post on Instagram
5. Take Breaks and Choose Wisely
While you might want to dazzle with your statement earrings, it's essential to listen to your body. Don't wear earrings continuously for extended periods, especially if you have sensitive ears. Take breaks in between to allow your skin to breathe and recover. Also, consider the weight of the earrings; heavy earrings can pull on your earlobes, causing discomfort. Opt for lightweight designs that won't strain your ears.
View this post on Instagram
In addition to these tips, it's crucial to pay attention to your body's signals. If you experience any discomfort, redness, or itching while wearing your imitation earrings, remove them immediately. It's better to be safe than sorry and address any irritation promptly.
Sobhita Dhulipala, Ananya Panday And More Celebs Will Convince You To Invest In Statement Earrings