Chingsanghoih Guite/TheHauterfly
Sex
Belgium Allows People To Get A Cuddle Buddy In The New Lockdown. Where Can I Order One Without Being Thrown Out Of The House?
By
|
I have never been a person who can get enough cuddles with someone I love. Say if we didn't have to make a living and if I had a live-in partner, I would cuddle till noon! Ever since we got engulfed in the frightening wrath of pandemic-induced loneliness, we have been craving warmth a lot more. This is so not the time to hold back from extending love and support to people around because even the most unsuspecting people need it. And yet, this pandemic has taken the very thing most people turn to for comfort—social connection. However, we can still get one cuddle buddy, who we can cuddle once in a while when we get to (Here's looking at you Belgium). That is, if we are able to find someone who doesn't get scared of even remotely showing any signs of emotional attachment.
Medical experts in several countries advised that people should have one exclusive sexual partner so they don't feel lonely, and hence more anxious. However, the partners have been suggested to remain exclusive. PS: This is the best time to get your casual relationship to become a committed one. Okay, no, a virus shouldn't be your motivating factor but anyway, we've been told to refrain from spreading our wings too far and wide.
With a second wave of infections in Belgium, Prime Minister Alexander De Croo has now advised people to get themselves a cuddle buddy. While he has advised people to keep physical distance, he said each person is entitled to one "knuffelcontact" which translates to "cuddle contact".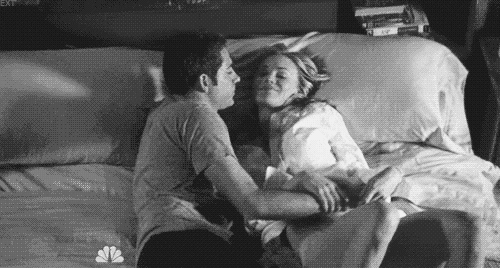 "Our country is in a state of emergency. In many hospitals capacity has already been exceeded. We still do not see a change [in the numbers]. There is only one answer, one choice, and that is standing behind our healthcare sector. The only way to do that is to avoid all physical contact as much as possible," Croo told reporters.
The Dutch National Institute for Public Health and the Environment (RIVM) too had given out some sex advice for both couples and singles, as reported by The Guardian. "Sex with your regular partner is possible if you want both. After all, you are already very close and it is practically impossible to avoid each other physically. Don't have sex with your partner if they have been isolated because of (suspected) coronavirus infection. Sex with yourself or with others at a distance is possible (think of telling erotic stories, masturbating together)," said the advisory.
And those who are not partnered can get some physical affection too. "It makes sense that as a single you also want to have physical contact. Discuss how best to do this together. For example, meet with the same person to have physical or sexual contact (for example, a cuddle buddy or 'sex buddy'), provided you are free of illness. Make good arrangements with this person about how many other people you both see. The more people you see, the greater the chance of (spreading) the coronavirus," said the advisory by Belgium as quoted by BBC.
Well, it's great that the connection between touch and mental health is finally being acknowledged around the globe without reducing it down to lust. This is a period where a lot of people will realise the power of touch therapy and why we do what we do when we are lonely. Several of us have at some point taken bad emotional decisions out of loneliness. Self-love is great. You can give yourself orgasms, but can you cuddle yourself? I cuddle a pillow and it helps a little.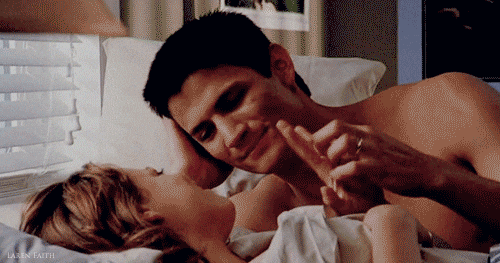 Belgium could probably make this work. But in our culture, most youngsters live with their families and the cuddling culture isn't quite there yet. I mean, yeah platonic cuddling with my best friend is feasible, but can I call over my bae for an afternoon of cuddles? Nope. Indian singles living with parents will just have to deal with the limited amount of physical affection we get.
"During the first lockdown, several studies concluded that there was a significant rise in depression and anxiety. It was an especially difficult time for those who were alone. In that light, I think it's a really good idea that people can have an extra knuffelcontact, as long as they stick to this rule and maintain the same contact like they are supposed to. We are a social species and we need other people around us to stay healthy, and therefore, from a clinical perspective, it is extremely important that we allow people at least a modicum of intimate social contact. The balance is a difficult one to strike, but in my opinion, in this particular case the benefits outweigh the potential costs," Dr. Filip Raes, a professor of clinical psychology at the University of Leuven told Motherboard.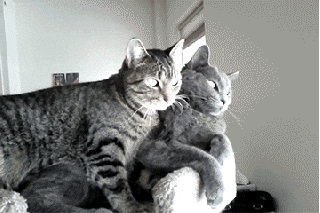 With 2020 and the pandemic already attacking our mental, emotional, and physical wellbeing, why should lack of support add to it? "Nobody should have to go through this difficult situation entirely alone," he said. Take a cue from Belgium and cuddle your way out of 2020!
GET HAUTERFLY IN YOUR INBOX!