This Guy Said Women Usually Are Terrible At Handjobs And Gave Some Tips On How To Do It Right. There's No Harm In Learning
What is worse than no sex? Bad sex! If someone brings you close to orgasm and then rubs your clit like they are mowing a lawn, you will flinch the next time someone even talks about fingering. It's so disappointing when someone just doesn't get it right. Like hey, you were doing well there. What happened? It is so annoying when you're so close to orgasming and he just changes the pace. Ugh! But there are no fixed rules and every vagina is different. How do men know what gets you going? The most important thing that makes sex better is communication. Tell him what works for you and how you'd like him to do it. Bae knows exactly the microscopic hotspot that makes me quiver with pleasure and that's because he picks the cues (read moans) I give when he's at it.
As women, we feel like we are the fairer sex when it comes to sex and yes, men essentially don't get foreplay right. Several of them; some are really good, of course. I won't take it away from cuties who work hard to make their women orgasm. But here's the ugly truth, that honestly, I discovered only recently after this guy took to Reddit to ask why nobody is talking about how women are bad at handjobs. "I was having a conversation with a group of friends and it was stated that guys suck at foreplay and touching the pussy. I don't disagree with that at all, I definitely could use some tips there, but it's not discussed enough how girls are terrible at handjobs," he wrote.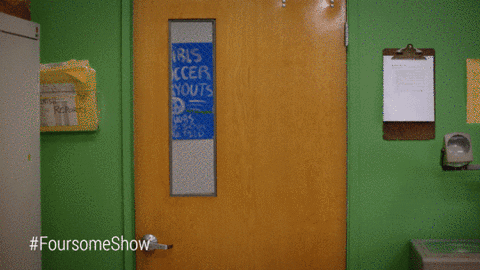 He began to describe how the women he has been with have been getting it all wrong. "Ladies we love you, but y'all suck at handjobs. From their always grabbing the wrong part of the dick to their death grip…And their unenthusiastic stroking. It just feels like you're screaming "hurry up and cum already" without saying a word like jeez."
And I was like whaaaaat? Do women really suck at handjobs? I am not very confident about it myself but with communication, bae has taught me well. I can't believe, each time we get into a relationship with a new guy, we will have to learn what pleases him. That's probably how nervous guys get around clits. A quick Google search told me there are several Reddit threads wherein men have ranted about how they think women are not good at handjobs.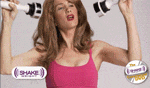 This guy decided to drop in some tips. "Grab the dick a little below the tip, not the middle. 8- – -D if you can visualize a dick from that aim your grip for the first dash below the tip or even the space between the first and the second one.. this is going to sound confusing but don't grab directly below the tip. More like towards the end of the first dash. That's my sweet spot at least! but DO NOT touch that middle," he wrote. He further urged women to not hold it so tight like their life depends on their grip. He wrote, "Please loosen your grip. It feels like you're trying to punish me for asking you to do this when you squeeze it so hard." PS: this guy also asked women to drop some tips on how they liked to be worked upon.
Comments started pouring in and he got some advice from both men and women. A user wrote, "There is no reason for anyone to be awful at anything if you communicate. I had a girlfriend who was shocked when I asked her to go lighter. She told me she got the exact opposite advice from her previous boyfriend. So she wasn't bad at handjobs. She was good for someone else, and there was no way for her to know without discussing it. So I rather like lightly sucking clit. Most of my partners have rolled over in ecstasy when I'd end a longggg lick with light sucking. But it is way too intense for my wife. Did she tell me I was awful at oral? No. She told me to just focus on lots of tongue action. Boom. Writhing orgasm," he wrote. Several users suggested him to communicate what works for him, because that's how things really roll.
A woman, who seemed to be getting it right wrote, "I think handjobs are best combined with blowjobs. My gag reflex is pretty extreme, so I'm not a deep throat champion, but if I really use my hands, I can be down there longer and keep using my mouth to add extra lubrication. I do not comprehend the dry handjob. If I didn't want to use my mouth for some reason, or can't, (reach-around would be one instance) I use lots of lube. Medium pressure, no rush, massage the thighs and chest, make out a little, etc. It's a marathon, not a sprint. I wouldn't want to be treated like that, and I won't treat my partner that way." That's one thing I have learnt too. It can get tiring when you're blowing him for long and his stamina is making him, not cum fast. This is when you can switch to a handjob and the best part, he is already lubricated. You know how we don't like our clit being rubbed dry, handjob is smooth when his penis is lubricated.
Well, there's a lot to learn, of course. And yes, we are not naturally gifted to give handjobs because let's just say we don't have dicks and we don't know what feels good. The only way to get better at it is through communication!
Know more