Not Having Sex Too Often Is Actually Good For Your Relationship, Experts Say
Sex is overrated, sometimes, methinks. Did I lose some of my readers at that sentence? If you are wondering how this is coming from a relationship and sex writer, wait for it. I am talking about intercourse here. Sure, it's great and all that but it really isn't as important as people make it sound. Normalise hyping foreplay and intimacy instead. Say I don't "need" an orgasm every day, which btw can still happen without intercourse and better in fact. But I do need affection, cuddles, hugs, and kisses every single day. Now only if I had a partner…
The thing is, we crave intimacy but what we go for instead is sex. Because you can't go ask someone a guy looking for a casual hookup to just cuddle you or make you sit on his lap and stare in your eyes while the most meaningful silence fills the air. This isn't a rom-com and he isn't your cuddle buddy.
But couples in long-term relationships aren't fucking all the time and there's no reason they must. It's a common misconception that the more often you have sex the better your relationship is. If a couple is having sex once in two weeks, they themselves feel like something's wrong with them. But that shouldn't be the case. What's important is to be on the same page or making it work from two adjacent pages.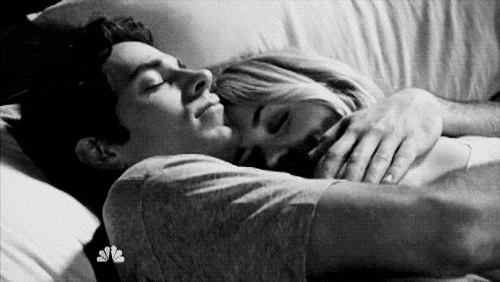 Huffington Post UK's latest podcast episode of Am I Making You Uncomfortable discussed just that and the experts thankfully said that not having sex isn't quite bad.
"The term 'sexlessness' itself is problematic. It implies there's a lack, there's an absence, there is something wrong, and actually, we know that relationships can function quite satisfactorily without sex if both partners have agreed to it – or found a way to compensate for the absence of sex if one doesn't agree with that," says sociologist and intimacy expert Professor Jacqui Gabb, who's chief relationships officer at the app, Paired.
Lucinda, 36, from Blackpool, told Huffington Post that she and her partner have been sex free by choice. "We wanted the benefits of companionship, but minus the complications of sex. We're intimate in plenty of other ways. We cuddle and kiss, but more importantly, we have emotional intimacy. We share the good and bad bits of our lives. We care for each other. There's certainly nothing missing from our lives or from our relationship. In fact, our relationship is far, far stronger for being sex-free," she said.
Dee Holmes, a therapist at Relate says not having sex too often will help a couple focus on building emotional intimacy while doing other things. As long as you are doing that, you need not rely on sex to give you your dose of love hormone. "It can help a couple relax and feel they can be more loving and affectionate more often because it is not giving a signal sex is on the agenda. Many people avoid too much intimacy and time with a partner because they are really avoiding sex," Holmes tells HuffPost UK.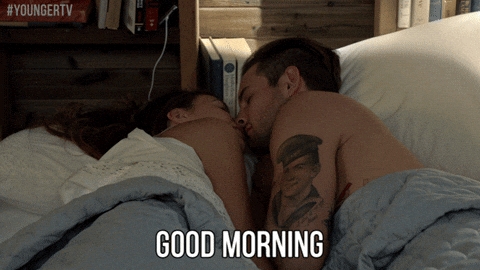 She added pillow talk can actually bring them closer, "This will lead to closeness and often when snuggled together in the dark, deeper conversations can happen."
In fact – and this will surprise you – sex educator Ruby Rare suggests that if sex has become monotonous or dull in your relationship, try going sex-free for a month. Ruby advises using this time to build non-sexual intimacy. You can kiss and cuddle, give each other compliments and massages! Shower together without turning it into shower sex! Go for intimacy that doesn't include "diving for someone's genitals or trying to make it really sexy".
"When you eventually then get to a space that is sexual and you're actually going to have sex, you're not starting from scratch. You've already built this foundation in your everyday life of the nice compliments and really looking at each other and saying nice things and intimate touch, and maybe a kiss that lasts for a couple of seconds longer," Rare advised.
The number of times you are having sex shouldn't feel like a measure of your closeness as a couple. "Just because a couple are having sex does not always mean it's 'good sex' or both are enjoying it, so being able to say 'oh we have sex daily/ weekly' does not mean your relationship is emotionally close," Holmes said.
"Sex is an ordinary, everyday part of relationship. It is not everything, but also, it's not nothing, and if we see it as just one of the many dimensions of a relationship, then actually, relationships may be more content," Prof Gabb concluded.
Know more