Relationships
I Met My Boyfriend For The First Time After The Lockdown Was Lifted And Even Seeing Him Was Enough To Lift My Spirit
By
|
4 years ago, after I had had my heart broken and I had carefully built walls around, I vowed to never allow another man to walk through and repeat the massacre. I was convinced that my time in the dating pool was up and for good. And like all these things go, life had other plans and a guy walks in, dismantles my walls with love, positivity and smiles and before I knew it, we weremore than friends. Those butterflies found their way back into my tummy, as did the love in my heart, I remember telling myself how the year  2020 was going to be a special year. Little did I know, the universe was really tuning in.
A month after I started dating the guy, still relishing the honeymoon period, he had to travel to South Africa for work, and considering how business trips usually aren't long, it wasn't even a cause of concern. And it wouldn't have been, except we were hit with a pandemic and the entire dynamic of the world and naturally our relationship shifted in the blink of an eye. From seeing each other every day to now a long distance relationship, the transition wasn't easy, but what was even more difficult was the not knowing when we'd be able to see each other again.
And seems like last week that question was finally answered, as I met my boyfriend for the first time after the unlock was initiated. Keeping in mind and in place, all the rules for social distancing, we made our way towards each other (at a safe distance of 6 ft), feeling completely overwhelmed. The kind when you look at delicious and exotic food on your Instagram feed, knowing that you can't take a bite.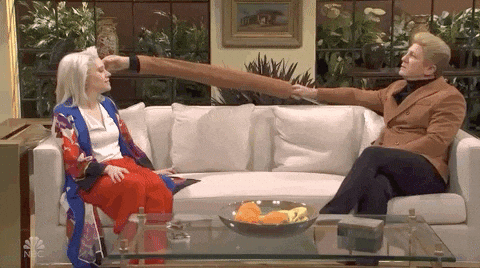 Covered in masks, with sanitisers in hand instead of flowers, the long hugs were replaced with a longing in the eyes, and dates in restaurants were replaced b long drives in the car, I was forced to think this was a sadistic way of nature teaching us to take things slow. Because it was working all too cruelly well. I will admit, the urge to kiss him after so long was driving me insane and almost every second that I stood next to him, but somehow, the fact that we couldn't even look at each other's lips through the masks, kept us grounded and apart.
But seeing him after months of being locked away and looking at each other only through pixelated FaceTime screens, was in itself a therapeutic experience. No matter the restraint, the fact that someone who cared about you was right there in your grasp if you'd need them so, was enough to lift my sprits up and re-fill my otherwise empty chalice of hope. Suddenly I had something new to look forward to, and that feeling in itself was self-assuring to tackle my anxiety. And maybe the break in the loop was what I needed to feel like myself again.
Not to forget, the realisation of being lucky enough to have yet another 'first kiss' post this covid-19 era, was enough to feed those fluttering butterflies in my stomach. After all, the kiss is as good as the build-up, and with months having gone down in wait, the anticipation that when it happens, it will be sweet, is motivation enough to keep going. Because if I know one thing, it is that this time, it's definitely going to be worth the wait!
GET HAUTERFLY IN YOUR INBOX!