Clitoral Orgasms Are More Achievable And Reliable Than Vaginal Orgasms. So You Know What To Focus On
For the longest time in my sexual immaturity, I was completely oblivious to clitoral orgasms. I always thought that intercourse was supposed to be the source of orgasm for both men and women. In the initial stages of my sexual activity, I was still very ticklish and would not let bae go down on my clit. But eventually, when I researched on how you're supposed to do yourself, years ago, almost everyone went gaga about clitoral stimulation. To be honest, fingering felt great but it never made me orgasm so wildly. And oh boy, when I did my clit, I knew this is my thing. It gave me the best orgasms – several and assured!
Cut to today, self-love is essentially about clitoral orgasms. The best thing is, that it looks like this tiny little part of your body but it is really large and well-connected. So when you stimulate your clit, several areas of your pelvic region are actually getting all ready to make you come. In fact, the source of your clitoral orgasms remains unknown since so many areas are feeling lit at once. Here's why you must focus on clitoral orgasms.
Intercourse doesn't guarantee orgasms in women
"Orgasm from sexual intercourse occurs more reliably in men than in women likely reflecting the different types of physical stimulation men and women require for orgasm," says a study. According to it, "An anatomical explanation for this disparity has also been proposed such that variation in the distance between a woman's clitoral glans and her vagina predicts the likelihood that she will experience orgasm in intercourse. Specifically, it was proposed that if this distance is less than 2.5cm a woman is very likely to have orgasms solely from sexual intercourse."
Clitoral stimulation has a domino effect
"Clitoris is comprised many parts — both internal and external. Because the clitoral complex is so large and shares many connections with the entire pelvic region, you can experience clitoral stimulating and orgasm from a wide array of techniques," reports Astroglide.com. With your entire pelvic region engaged, your arousal increases as you move closer to coming.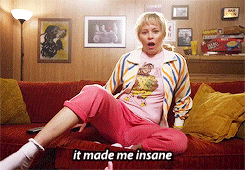 Clitoral orgasms may improve your sexual arousal
"Women who reported primarily stimulating their clitoris to reach orgasm reported higher trait sexual drive and higher sexual arousal to visual sexual stimulation and were better able to increase their sexual arousal to visual sexual stimulation when instructed than women who reported orgasms primarily from vaginal sources," says a study. I don't know how this works but I have realised that clitoral orgasms actually make me want to go for round two and with a lot more passion!
Clitoral orgasms are better when your man comes before you do
The thing with intercourse is that it is very difficult to achieve simultaneous orgasm. And there is a disparity between time men take vs women take to come. Of course, men take lesser time, as we have learnt the hard way. In that case, we risk being left wet and dry. But sex isn't about charity; the primary reward of sexual activity in a strictly biological sense is reaching climax. With that, we begin to lose our wetness. So if he stimulates your clitoris before intercourse, you would have already orgasmed. And while having intercourse, you can get the bonus pleasure!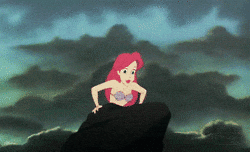 Clitoral orgasms make intercourse more pleasurable
Even if you are able to come during intercourse, clitoral stimulation reportedly makes your orgasms even more explosive. "While 18.4% of women reported that intercourse alone was sufficient for orgasm, 36.6% reported clitoral stimulation was necessary for orgasm during intercourse, and an additional 36% indicated that, while clitoral stimulation was not needed, their orgasms feel better if their clitoris is stimulated during intercourse," a study says.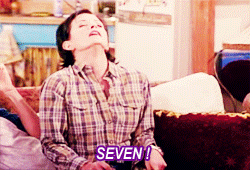 How do you do it?
There are three important aspects to clitoral orgasms – place, rhythm and pressure. You can massage directly on the clit, especially over the tiny folds or you can also stimulate the area surrounding it. When it comes to rhythm, most women like up-and-down and circular movements, according to the same study as above. Pressure must be light to medium, which means even if you are super turned on, you don't have to treat your clit "passionately". There are men who go rough thinking that it helps but it kinda just feels like your clit is being attacked and does nothing to make you come!
Know more